Home
Tags
Uttar Pradesh Government
Tag: Uttar Pradesh Government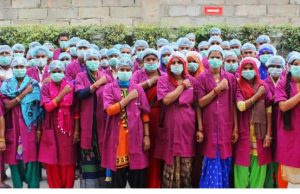 उत्तर प्रदेश में कानून व्यवस्था की वजह से यूपी में निवेशक आने से कतराते थे। लेकिन योगी आदित्यनाथ ने सुदृढ़ कानून व्यवस्था दी और...
Are you a resident of Uttar Pradesh planning to buy an EV? Then here is a piece of news which is bound to bring...
In the recently presented budget 2023-24, the Uttar Pradesh Government has made a provision of Rs 2000 crores keeping education and skill development of...