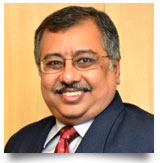 Anirban Ghosh, Chief Sustainability Officer, Mahindra and Mahindra
Anirban Ghosh leads the sustainability wing at Mahindra and Mahindra as the Chief Sustainability Officer. He has been working at Mahindra Group since 1999.
A gold medal-winning engineer from Jadavpur University, Calcutta, Ghosh has pursued doctoral studies in Marketing Management at IIM Ahmedabad. He enjoys music, reading, travelling, driving, cricket and tennis. He is an active public speaker and has represented the nation at the Festival of India across multiple nations.
---
Vidya Shah, CEO, EdelGive Foundation
An MBA from the Indian Institute of Management, Ahmedabad, Vidya Shah is the CEO, EdelGive Foundation. EdelGive Foundation is the philanthropy arm of Edelweiss, which focuses on providing financial resources and high-quality capacity building. Under her leadership over the last six years, financial and non-financial support has been provided to more than 50 non-profit organisations working in the education and livelihoods and women empowerment sectors. Vidya has been a speaker and a panellist at various national and international forums on corporate philanthropy.
---
Namita Vikas, Group President & Global Head, Climate Strategy & Responsible Banking, YES Bank
Namita Vikas is Group President & Global Head, Climate Strategy & Responsible Banking at YES BANK. She was voted amongst Asia's 26 Top Sustainability Superwomen by CSR Works, Singapore.
As the Chief Sustainability Officer of the Bank, she spearheads Sustainable Development and CSR, thus driving sustainability principles within its core operations and its value chain towards creating stakeholder value. Namita has an Advanced Management Degree in CSR and Leadership from the Swenska Institute, Sweden.
---
Sanjeev Anand, Country Head – Commercial, Rural & Inclusive Banking; In-charge, Sports Vertical, IndusInd Bank
Sanjeev Anand is an engineer from IIT Roorkee and an MBA from McGill University, Montreal, Canada with a Major in International Finance & Marketing. He has previously headed various divisions at BNP Paribas and ABN Amro. He is credited with setting up ABN Amroa's SME/MM franchise in India. He is an avid sports enthusiast.
---
Prerana Langa, CEO, Yes Foundation
Prerana Langa is the CEO of Yes Foundation, the social development arm of Yes Bank. She holds the distinction of setting up Yes Foundation from the ground up with a vision to build an empowered and equitable India. She has 19 years of experience in CSR and community partnerships. She has worked on a wide range of social programs for Yes Bank, ICICI Bank, Hindustan Unilever and other corporate firms in India.
Langa developed YES! i am the CHANGE, a mindset transformation project, innovatively using the medium of films to ignite the spirit of driving positive social change amongst the youth.
---
Pearl Tiwari, Director & Chief Executive, Ambuja Cement Foundation
Pearl Tiwari is the Director of Ambuja Cement Foundation, the CSR wing of Ambuja Cements Limited. In a professional career spanning over 30 years, Pearl has been associated with the not-for-profit, educational and corporate sectors. Pearl joined Ambuja in 2000 and ever since has been at the helm of nurturing the Ambuja Cement Foundation that has expanded from a fledgeling team to nearly 400 development professionals, with a pan-India presence active in 21 locations across 11 states.
---
Sweta Rawat, Chairperson & Co-Founder, The Hans Foundation
Sweta Rawat holds a Masters degree in Human Rights and Politics from City University, UK. She is presently the Chairperson of The Hans Foundation. In her capacity, she has spearheaded programs, which have benefited 6.5 lakhs individuals around India in a span of 6 years. Through her efforts, The Hans Foundation has partnered with over 150 organisations spread across 24 states in India.
---
Neil McIndoe, Head of Environmental Finance at Trucost, part of S&P Dow Jones Indices
Neil has worked extensively with Standard & Poor's to create a global series of index products that are adjusted to reduce risk from increasing carbon costs.
Previously he had a career in the IT industry with Hewlett-Packard. He is an economics graduate and a member of the Society of Business Economists.
---
Dr. Moin Qazi, Development Professional & Academician
Dr Moin Qazi is an author, researcher and development professional who has spent four decades in the development sector. He has been appointed a new member of National Institution for Transforming India (NITI) Aayog Committee on Financial Inclusion of Women. He has worked for three decades with State Bank of India as a grassroots field officer, program manager, policy maker and researcher in development finance.
Dr Qazi holds doctorates in Economics and English. He has contributed articles to leading publications around the globe including Hindu Business Line, The Asian Age, The Statesman, The Indian Economist, Deccan Chronicle and The Daily Pioneer.
---
Dr. Anantpal Singh, healthcare expert
Dr Singh is a leading physician, entrepreneur and health researcher from Spectrum Health Solutions Pvt. Ltd. He is currently associated with medical health initiatives Mumbaidoctr.com and Doctrpal.com.
Dr Singh envisions a global community with healthcare solutions which are simple to use and deliver better results than conventional methods.
---
Anup Mathew, Senior VP and Business Head, Godrej Construction
Anup Mathew is currently the Senior Vice President and Business Head of Godrej Construction. Prior to Godrej, he had a relatively short work experience with the Essar Group. He also holds a Diploma from The Swedish Institute of Management, Stockholm, Sweden. He was one of the 14 Indians who were selected with a scholarship for the CII-Nehru Fulbright Fellowship Program in the Year 2012. He completed the Fulbright Program from The Tepper School of Business at Carnegie Mellon University, Pittsburgh, Pennsylvania, USA.
---
Amit Lahiri, Chief Sustainability Officer, O.P. Jindal Global University and Executive Director, CECRAS
Amit Lahiri is the Chief Sustainability Officer at O.P. Jindal Global University. He has developed the flagship graduate certificate program in International Business Management, and also the first course in Corporate Social Responsibility.
---
Rajeev Nair, Principal Associate, Rajani Associates
Rajeev has been with the firm since 2010. He is currently a part of the Merger & Acquisition Team. Rajeev has passed his LL.B. examination in the year 2007. He is also a qualified Company Secretary from the Institute of Company Secretaries of India.
---
Dr. Yossef Ben-Meir, Sociologist, Co-Founder, High Atlas Foundation, USA
Dr. Yossef Ben-Meir has been dedicated to the field of international development since 1993 when he joined the Peace Corps in Morocco. In 2000, he co-founded the High Atlas Foundation and served as president of the Board of Directors until 2011, and currently leads its operations. Dr. Ben-Meir was a faculty member at the School of Humanities and Social Sciences at Al Akhawayn University in Ifrane, and a research fellow at the American Institute of Maghrib Studies, and earlier an Associate Peace Corps Director, managing the agriculture and environment sector. Dr. Ben-Meir holds a PhD in sociology from the University of New Mexico where he also taught.
---
Manish Dureja, Managing Director, JetPrivilege
Manish is an active member of many professional societies and is a thought leader on marketing, loyalty programme design and development, strategic planning, airline revenue management and CRM. He has extensive practical, hands-on experience working in the USA, Canada and India. Under his leadership, Jet Airways implemented the revolutionary concept of Dynamic Tier Review that also won them the esteemed Freddie Award.
---
Dr Shashank Shah, Business Author & Stakeholder Management Strategist
Dr. Shashank Shah is a thought leader in fields of study at the cusp of corporate strategy and sustainability with over 100 national and international publications to his credit. His research focuses on the pivotal role of corporations in economic and social value creation through visionary leadership, stakeholder-centric decision making and inclusive business strategies. He has been a Visiting Scholar at Harvard Business School, Fellow and project director at Harvard University South Asia Institute, Visiting Scholar at Copenhagen Business School, Editor-in-Chief of Harvard University Postdoctoral Editors Association and Consulting Editor at The Business India Group.
---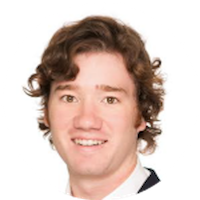 Grayson Kemper, Senior Content Writer at Clutch
Grayson Kemper is a Senior Content Writer for Clutch, a B2B research, ratings, and reviews company in Washington, D.C. Clutch is a resource for businesses interested in hiring PR companies, marketing firms, developers, and technology services providers.
---
RN Mohanty, CEO, Sightsavers India
RN Mohanty is the CEO of Sightsavers India. Mr Mohanty is well known and honoured by his associates and peers for his futuristic decision-making capacity and a good sense of judgment, essential for a leader at the helm of affairs. Over the years, he has had experience of working on diverse issues like the environment, health, nutrition, HIV/AIDS, livelihood, education, disability and eye health.
---
Dr. Soumitro Chakraborty, Founder, Fiinovation
An ex-aviator, Dr. Soumitro Chakraborty is the Founder of Fiinovation, a research and advisory firm that offers expertise in the CSR and sustainability domain. It is focused on enhancing quality across the organizational value chain through innovation. Dr. Chakraborty has put together 'Asia's First Proposal Design Laboratory' on CSR and Sustainability. Backed by rich sectoral experience, he also translated his on-ground knowledge to academics and obtained his PhD in Sustainability and leadership.
---
Sanchita Ganguly, Author
Sanchita Ganguly is a marketing professional with experience across agencies and multiple leader brands. Her decade-and-a-half long professional journey inspired her to author her debut book 'We-Men@Work' that intends to trigger conversations around gender neutrality at workplaces.
---
Shipra Sharma, Head – CSR, L&T Infotech
Shipra Sharma heads Corporate Social Responsibility and Sustainability at Larsen & Toubro Infotech, leading poverty alleviation programmes in marginalized communities through better education, livelihood generation and women empowerment programs. Her role in leading the Sustainability function involves creating strategies for the low carbon business way of working and reporting as a responsible corporate citizen.