Sustainable move: This is how EV buyers will benefit in Uttar Pradesh
Are you a resident of Uttar Pradesh planning to buy an EV? Then here is a piece of news which is bound to bring a smile on your face! With an aim of encouraging sustainability, the Yogi Adityanath-led Government of Uttar Pradesh has announced that they will do away with road tax and registration fees on the purchase of Electric Vehicles (EV) starting October 14, 2022.
Tax exemption on purchase of EV for 5 years
The exemption will be valid for 5 years on the purchase of Electric Vehicles manufactured in the state itself. Accordingly, notice has been issued to the Regional Transport Offices (RTO) of all the districts to ensure compliance of the same with immediate effect.
According to the revised notification issued by Principal Secretary L. Venkateshwarlu, as per the Uttar Pradesh Electric Vehicle Manufacturing and Mobility Policy 2022, 100 percent tax exemption will be given on electric vehicle (EV) sold and registered in Uttar Pradesh from October 14, 2022 to October 13, 2025.
However, in the fourth and fifth year of the effective period of the Electric Vehicle Policy notified on October 14, 2022, i.e. from October 14, 2025 to October 13, 2027, 100 percent rebate will be given on EVs manufactured, sold and registered in the state.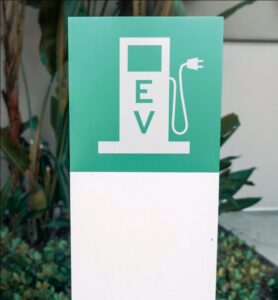 Which vehicles are eligible for tax exemption?
The tax exemption applies to automobiles using electric motors that are powered by batteries, ultracapacitors or fuel cells. These include all 2 wheeler, 3 wheeler and 4 wheeler Strong Hybrid Electric Vehicle (HEV), Plug in Hybrid Electric Vehicle (PHEV), Battery Electric Vehicle (BEV) and Fuel Cell Electric Vehicle (FCEV).
Cost reduction
This tax exemption by the state government is in addition to the subsidy which is already being provided by the Central Government on purchase of Electric Vehicles. The move is expected to bring down the cost of two-wheelers by Rs 15,000 to Rs 20,000 on-road and cars by up to Rs 1 lakh thus bringing a smile on the faces of citizens.
Sustainable move
Not only on the faces of common people, this sustainable decision by the UP government is also making environmentalists happy. This is because, given India's current battle with air pollution, which is also a global crisis, with more people opting for EV, be it a 2-wheeler, 3-wheeler or 4-wheeler, this will automatically improve the air quality in the state.
As reported by The CSR Journal earlier, according to a recent report by IQAir, India is home to 39 of the world's 50 most polluted cities. The country is now considered as the eighth most polluted nation in the world.
The report highlights the dire consequences of breathing polluted air, including various health issues such as respiratory diseases, heart disease, stroke, and lung cancer. Air pollution also affects the environment, leading to crop damage and acid rain, which affects water quality and biodiversity.