Home
Editor's Pick
Dr Kamal Ranadive, the cancer researcher who made science more inclusive in...
Dr Kamal Ranadive, the cancer researcher who made science more inclusive in India
Cancer crusader Padma Bhushan Dr. Kamal Ranadive is one of India's first and foremost woman scientists. She was among the first to recognize the connection between cancer susceptibility and the interaction between hormones and viruses. Her work on the leprosy bacteria led to the preparation of a leprosy vaccine, and she led the founding team of the Indian Women Scientists Association (IWSA). However, Dr. Kamal Ranadive is largely unknown to most of us.
On her 104th birth anniversary today, Google has paid tribute to this unsung STEM heroine with a doodle and brought her story — belatedly but justifiably — into the spotlight. At a time when the concepts of inclusivity, STEM and women empowerment have reached a fever pitch, the stories of women like Dr. Kamal Ranadive need to be retold for future generations.
STEM pioneer
Fondly addressed as 'Bai' by her colleagues and students, Dr. Kamal Ranadive had an imposing personality and instilled the spirit of hard work in her students. She was the recipient of many awards including Padma Vibhushan and the Watumal Foundation award for her work in the field of leprosy. She founded the Indian Women Scientist Association (IWSA) with the goal of spreading science to masses particularly women and children.
Quick to recognize talent, sincerity and integrity in her colleagues and students, Dr. Kamal Ranadive encouraged them to work in various areas of cancer biology. She strongly believed that scientists who went abroad for postdoctoral work should return to India and develop new areas of research in their perspective laboratories. She was a nationalist, and instilled the same spirit in her colleagues, enough that most of them returned to work in India, making the Indian Cancer Research Centre a renowned centre for cancer research. Her unique quality for allowing individual scientific talents to bloom, in fact resulted in the formation of three new divisions, carcinogenesis, cell biology and immunology besides tissue culture.
Early life
Born Kamal Samarth in Pune in 1917, she studied botany at Ferguson College. She then joined the Agriculture College in Pune where she worked on the cytogenetics of annonaceae for her Master's degree. She became Kamal Ranadive after her marriage to J.T. Ranadive, and moved to Mumbai (then Bombay) close to Tata Memorial Hospital which brought her in contact with renowned pathologist VR Khanolkar, who founded the Indian Cancer Research Centre.
After a post doctoral stint in the laboratory of George Gey (who developed the HeLa cell line) at Johns Hopkins University Hospital, Kamal Ranadive returned to India and established the first tissue culture laboratory at the Indian Cancer Research Centre. Her work on animal models for understanding patho-physiology of cancer was extremely important. She was among the first to recognize the connection between cancer susceptibility and interaction between hormones and tumor virus. In addition to this she continued her work on leprosy bacteria, which eventually led to the preparation of a leprosy vaccine.
Making science inclusive
In the early 1970s, Kamal and a few fellow scientists got together and started thinking about their social responsibility to less privileged women in the country who could not pursue a career in science due to a variety of factors, from patriarchal norms that forced women to quit jobs and be 'housewives', to science being mostly an old boys' club. They came to the conclusion that unless they formed an association of like-minded women scientists, igniting change was impossible. So in 1972, twelve founder members representing a wide spectrum of scientific disciplines and associated with different scientific institutions, led by Dr. Ranadive, came together and founded the Indian Women Scientists' Association (IWSA).
IWSA was tasked with the objectives of promoting scientific accomplishments among women scientists, understanding the problems of women in sciences and serving as a representative body of women in science and technology. IWSA offices house a community health care centre, a day care centre and a nursery, a working women's hostel and a 'Sunday science laboratory' to bring science to the masses. It also hosts science lectures and workshops, and funds research projects, while also providing scholarships for budding women scientists.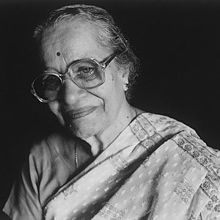 After her retirement, Dr. Kamal Ranadive worked on the nutrition and health of tribal women and children in Rajur in Maharashtra. This project was a huge success, providing awareness about nutrition and medical care to tribals and training women as primary health care workers.
Hers was an inspiring life, lived in dedication to medicine, education and inclusiveness.