Eco-friendly gift ideas for the festive season
Diwali, followed by Bhai Dooj is the season of sharing joy, spreading smiles, giving and receiving gifts. How about gifting something eco-friendly this time? If you are still wondering what to gift your brothers and sisters this festive season, online sellers and store owners from Mumbai, Pune, Bengaluru, Kolkata and Goa have some really nice environment-friendly gift ideas just for you!
Gift a plant
Talking about eco-friendly gifts, what better than gifting a plant? Mumbai-based Satish Shinde, owner of Oxygifts online plants store, said, "We deal with indoor plants like cactus and succulents which can be gifted to your siblings and cousins on occasions like Diwali, Bhai Dooj and other festivals. These plants when placed indoors purify the air and bring positive energy to the house."
"Succulents are small and beautiful plants but they are also very delicate. They do not need a lot of maintenance. It is enough if you water it once in two or three weeks and should be kept near the window so that they get some sunlight. They don't grow very big. Hence people prefer it to decorate their homes and office spaces," he explained.

Handmade organic skincare
Nabanita Mukherjee, an online seller from South Kolkata suggests her handmade organic soaps and shampoos can be a perfect choice for gifting to brothers and sisters on Bhai Dooj. Nabanita informed, "I prepare handmade soaps and shampoos which are organic and free from harmful chemicals like sulphate and parabens. You can get a variety of options in soaps like cucumber soap, lime soap, tulsi soap, honey turmeric soap which can be gifted to both your brother and sister. These are purely handmade.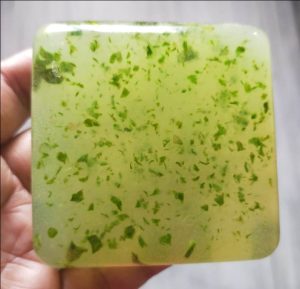 For example my cucumber and aloe vera soap has ingredients like cucumber skin, cucumber juice and pulp etc. Since my products do not have harmful chemicals and have essential oils, so they are extremely skin-friendly."
"Apart from soaps, I sell two types of shampoo. Once is for dry to normal hair, which is oil based. This contains coconut oil and avocado oil. This shampoo nourishes your hair and is especially beneficial for those who cannot oil their hair due to migraine or other problems. Best thing about this shampoo is that you don't need to apply conditioner after using this. Another kind of shampoo that I offer has an aloe vera and vitamin E base and can be used on all hair types. Both men and women can use this," she added.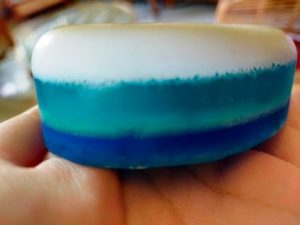 "Something which I will especially suggest for gifting brothers is my 'ocean soap', which is made with essential oils and men love this fragrance. This has been my bestselling item for Bhai Dooj," the seller expressed.
Organic skincare, bamboo products, handloom clothes
Tanuja Divker runs an eco-friendly store Medini Eco Lifestyle LLP in North Goa's Mapusa City where one can get eco-friendly daily care essentials, personal and home care products, eco-friendly gifting and home decoration items.
Sharing her suggestions for festival gifting, Tanuja said, "We have an organic skincare range ranging from facewash, moisturizers, lip balms, serums, bath salts, cold pressed soaps etc. We have tree-free products like tissues made of bamboo pulp, soy wax candles. We have alternatives to disposable plastic like bamboo toothbrush, Neem wood combs, bamboo water bottles. We also offer eco-friendly stationery like diary and notepads made of leftover cloth which would otherwise end up in landfills, seed pencils, seed pens and bamboo diaries. Our organic jams and pickles will surely tantalize your taste buds."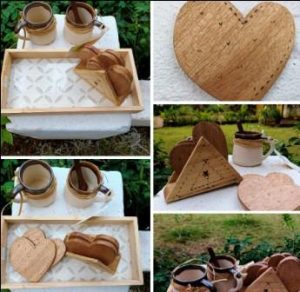 "Then there are handmade gift items, home décor items and toys for children made from reclaimed wood. You can also check out our ceramics and organic clothing from stoles to sarees dyed in organic dyes like Ajrakh and Bhujodi. Handloom products like bedsheets and Kaftans, you can choose from our variety of eco-friendly items as gifting options for both your brothers and sisters on occasions like Diwali, Bhai Dooj, Rakhi etc.," she added.
Jute bags
Mumbai-based Bijal Mehul Shah feels her jute bags are an ideal eco-friendly gift for any occasion. She said, "Our bags come in many sizes, designs and colours and can be used for different day to day purpose by children, ladies and men. We have got a new collection for Diwali and Bhai Dooj which can be gifted to someone or you can use it to carry your gifts. We have school bags, tuition bags, tiffin bags, laptop bags, water bottle bags and small pouches. You can customize as per your convenience. However, for customized bags which are mostly ordered in marriages and similar occasions, there is a minimum order quantity."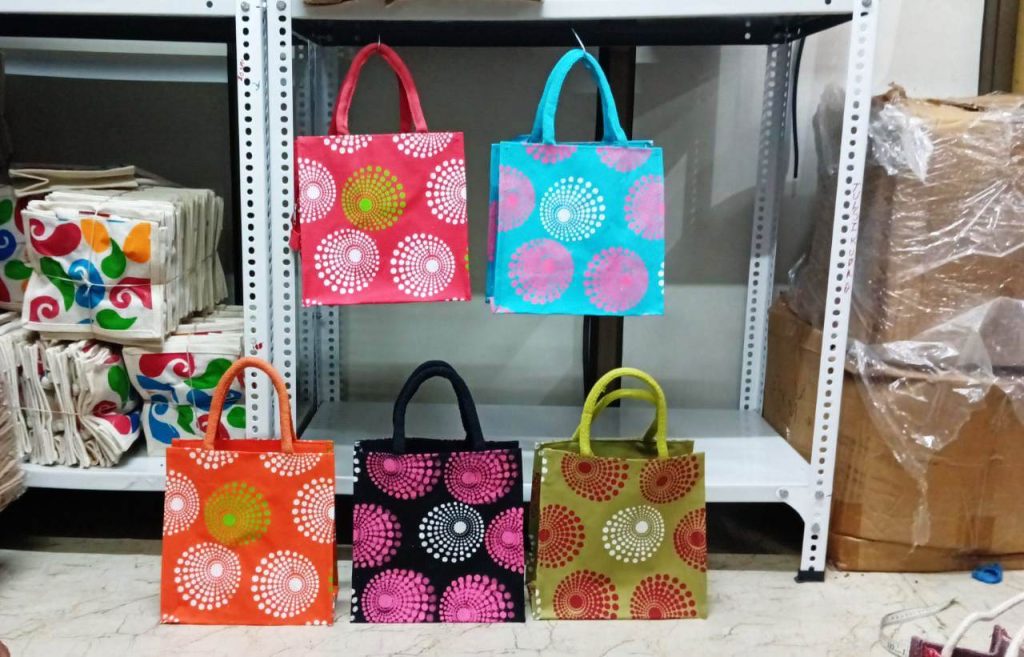 Terracotta handicrafts
Mumbai-based Sujata Hansda, who runs an online store Haasa Handicrafts together with her sisters-in-law, suggests gifting terracotta daily use and home décor items to siblings and cousins this festive season.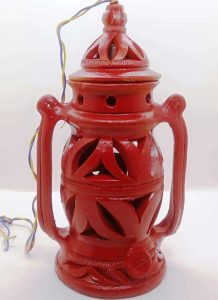 Sujata expressed, "Our products are completely eco-friendly and natural. We sell terracotta jugs, bottles, cups, plates, dinner sets made in West Bengal and Odisha. We have ceramic and clay planters which come in different shapes and coloured with natural dyes. Our clay is purely sun dried and not polished with chemical-based colours. Our beautiful coasters are made with seed paper and cork."
"I am a Santhal woman and 'Haasa' means 'clay' in our language. I have recently started this business together with my sisters-in-law in an attempt to help artisans from rural areas who do not get any kind of sponsor or help. So, while gifting these products on Bhai Dooj, you are contributing to the environment and also doing your bit to support local artisans," she informed.
Cotton towels and bedsheet set
Radhika Desai from Pune sells bed and bath linen under her brand Polkadots, suggests these as gift items in this festive season. She informed, "Our towel combo comprising of one bath towel, one hand towel and one face towel, our pure cotton bedsheet with pillow over sets, can be gifted to both men and women of any age group for different occasions like Diwali, Bhai Dooj, rakhee etc.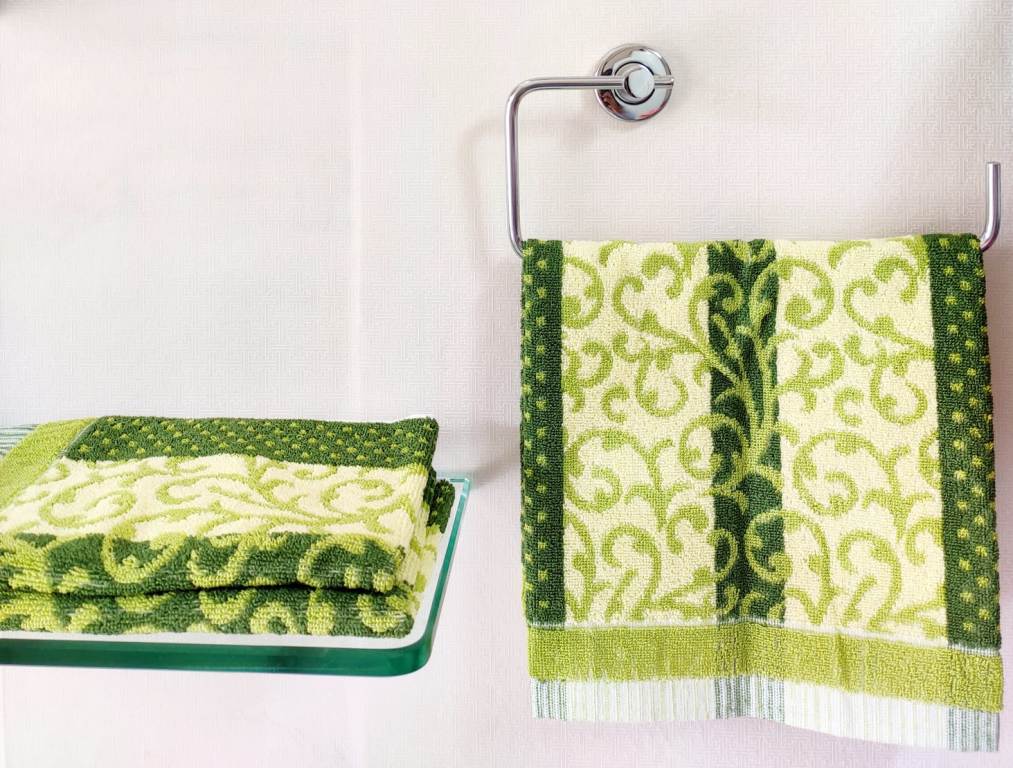 Our newly launched embroidered thick cotton cushion covers come in 16″x16″ size and can be ideal for festive home decoration. All our products are made in India and made of pure cotton. These are ideal eco-friendly gifts for Bhai Dooj because they are completely eco-friendly."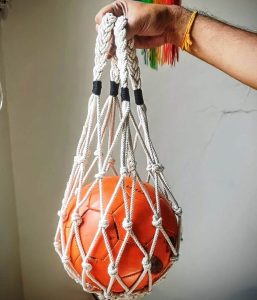 Handmade macramé home décor
Bengaluru's Surbhi Jain offers a wide variety of handmade macramé home décor items for gifting your near and dear ones this festive season. Surbhi said, "My exclusive range of handmade macramé items is ideal for gifting on the occasion of Bhai Dooj and Rakhi. If your brother or sister or their children are sports enthusiasts, you can gift them our football/ basketball carriers. Made of cotton cords, these are a must have style statement for sports lovers.
"Our handmade organic soap hampers, which start only from Rs 50 onwards, are just perfect gift for your loved ones during this festival season. Ideal for your sisters can be our trendy boho bags which come in traditional colours. Our Boho chandeliers, wall hangings, handmade napkin holder rings, unique citrus designed coasters, candle holders, tea light holders made of cotton cords are just the perfect eco-friendly accessories to add to your festive home décor!"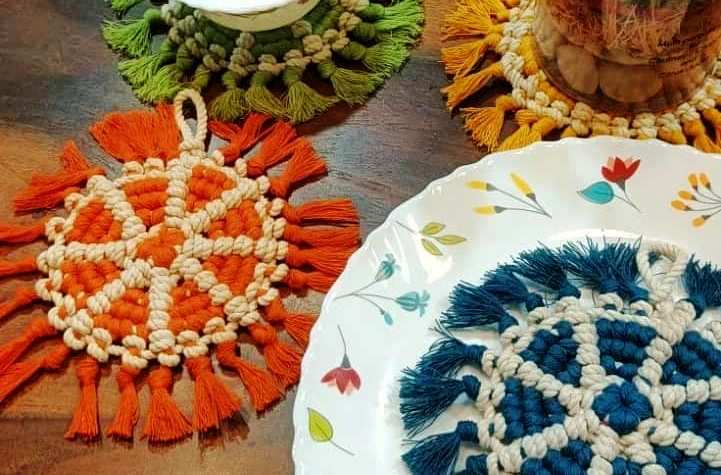 Handmade diary, jewellery and cotton bags
Puspa Das, an online seller from Kolkata, takes a keen interest in handicrafts and is doing her bit to promote the local artisans from West Bengal. Puspa shared, "I sell handmade diaries and notebooks, both the outer cover and the pages of which are handmade by art college students. I also sell handmade jute, cotton and earthen jewellery and pure cotton bags which are made by local artisans from Shantiniketan, West Bengal."
"These can be ideal gift options for occasions like Diwali and Bhai Dooj because since these items are handmade, they come with a personal touch. Apart from doing your bit to conserve the environment, you are also supporting local artisans by gifting such items made by them," she suggested.