World Literacy Day- Spreading light among kids in Haryana
"Literacy is a bridge from misery to hope. It is a tool for daily life in modern society. It is a bulwark against poverty, and a building block of development, an essential complement to investments in roads, dams, clinics and factories. Literacy is a platform for democratization, and a vehicle for the promotion of cultural and national identity. Especially for girls and women, it is an agent of family health and nutrition. For everyone, everywhere, literacy is, along with education in general, a basic human right…. Literacy is, finally, the road to human progress and the means through which every man, woman and child can realize his or her full potential," – Late Nobel Peace Laureate and former UN General Secretary Kofi Annan.
On World Literacy Day, 2022, The CSR Journal brings to you the story of a man, who has been working for the last 10 years to spread the light of literacy among children from financially backward sections of the society, especially girls. Ashok Ghorai has been running his evening school Kilkari Charitable Society (a registered NGO) in Jharsa village of Gurugram district, Haryana.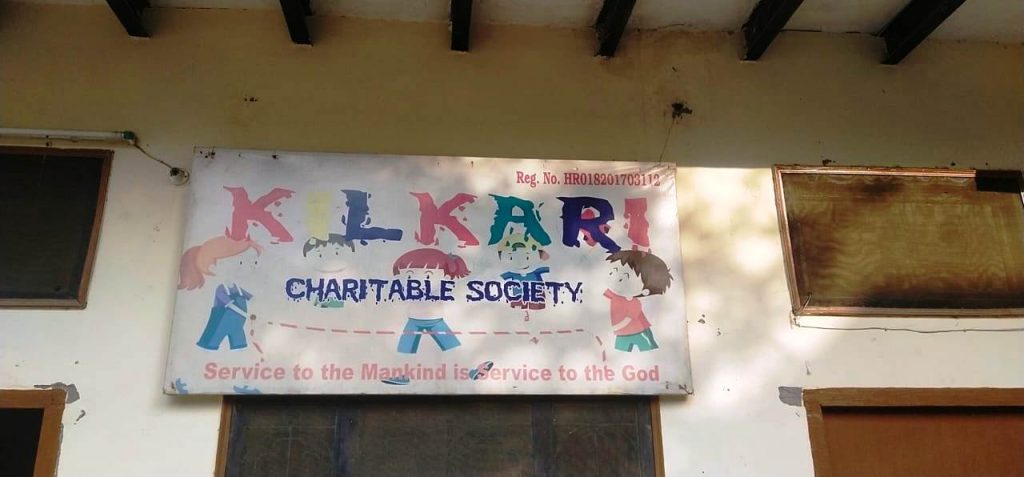 Kilkari Charitable Society, Jharsa, Haryana
Talking about his school, founder Ashok Ghorai told The CSR Journal, "I started the school on 17th July 2012 but got our registration five years later in 2017. Kilkari believes that education for all is a critical requisite for socio-economic change. I am a follower of Swami Vivekananda's ideology of educating girl children, especially those coming from deprived sections and below poverty level families. These people, a lot of whom are migrants coming for work from other parts of the country, find it difficult to earn a living, hence educating children is a luxury for most of them."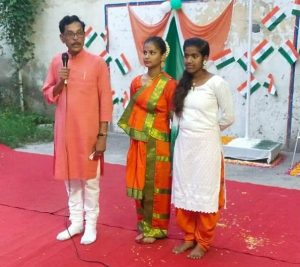 How did Kilkari's journey begin
"I remember, roaming on the streets of Jharsa with my wife every evening when we moved here. We used to look for children roaming aimlessly even at that hour and realized that they need proper care and guidance. I started my school with seven such children and today we have four teachers including me, 82 students, out of which 60 are girl students," recalled the 69-year-old head sir.
"I have admitted these children in various nearby schools according to their merit. They return home from their respective schools by 2 pm and come to my school by 3.30 pm every day. Ours is an evening school which runs from 4 pm to 8 pm," he added.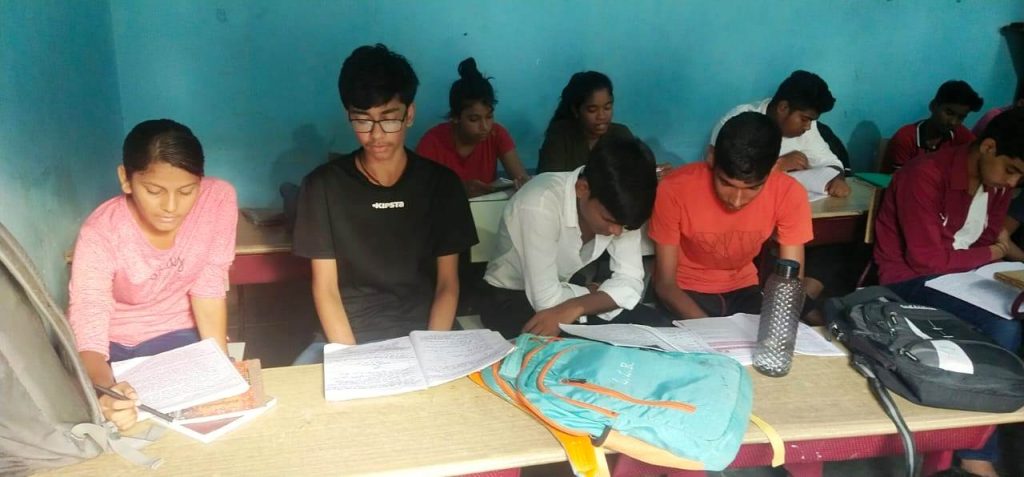 Spreading literacy, equality, shaping future citizens
"My motto is not only educating these children, but also to shape them to become good human beings and responsible citizens. We prepare children aspiring to take admission in various schools. We are also working with an aim of spreading literacy, so you will find 15-16 year-old girls learning ABCD over here. We teach our students values like humanity, love, kindness and at the same time my motto is to make them a part of the mainstream of the society. Here, all the children are treated equally, and we refrain from using words like 'poor'. 'deprived' or 'backward' in front of them," expressed Ghorai.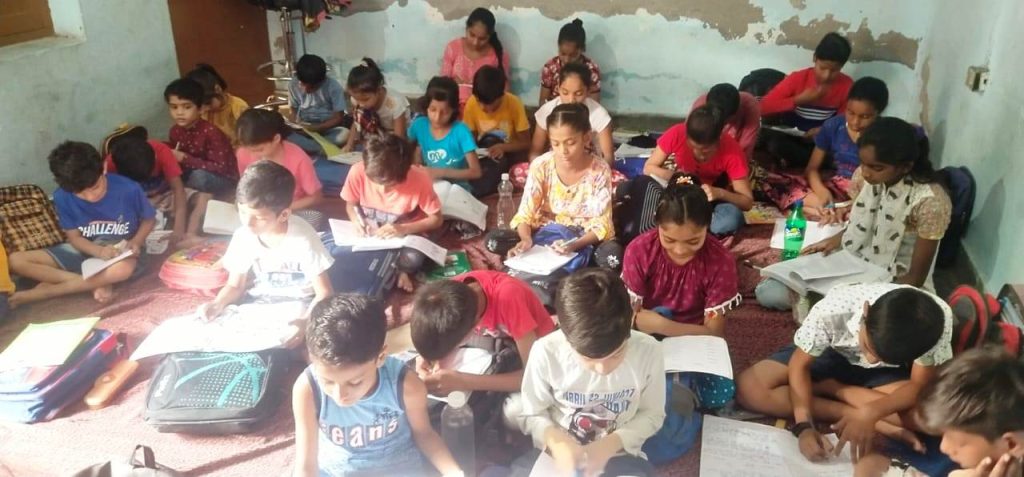 "Children from this section of the society in their growing up years often learn to smoke cigarettes, bidi and teasing girls on the streets, which eventually leads a lot of them to performing different kind of crimes. I want to make sure the boy students in my school never get the time to even think about all these, that's why I keep them busy in constructive and creative activities. One more thing I ensure is punctuality and discipline. Nobody is allowed to enter after 4. 05 pm, not even me. If I come late, then I will be setting a wrong example in front of them. Over here, the rule is same for all, he added.
Subjects and skills taught
Apart from education, the children of Kilkari are trained in various kinds of skills. Quizzed on the same, Ghorai informed, "We revise the Haryana government syllabus that is taught to these students in their respective schools. Apart from that, we give them additional education like learning about Indian history, especially our freedom fighters, science, mathematics, geography, and skill training."
"Apart from their basic education, students are being engaged in different activities which help develop their self-confidence. These include computer education, visualized education through internet surfing, answering verbal questions from story books, performing plays, singing, drawing, painting, handwork, floral decoration, speech, dance and cultural activities, yoga and physical training activities. Some students are given special training in stenography, MS Office etc.," he added.
Preparing teachers of the future
What Ghorai calls his greatest achievement is the success story of an ex-student of his school who is now pursuing B. Com. In an ecstatic tone, he expressed, "My greatest achievement till date is that a girl student, who came to my school in class 3, has cleared her class 12 board exams with 81 percent marks and is currently pursuing B. Com. This is what I had dreamt of! Many people offered to employ her after class 12, but I insisted that she should complete her graduation degree first. I have given her a part time job in our school. She is teaching junior classes for a fee of Rs 5000 per month. This is a nominal fee but it will help her pay her college fees, buy her college going outfits, books and stationery."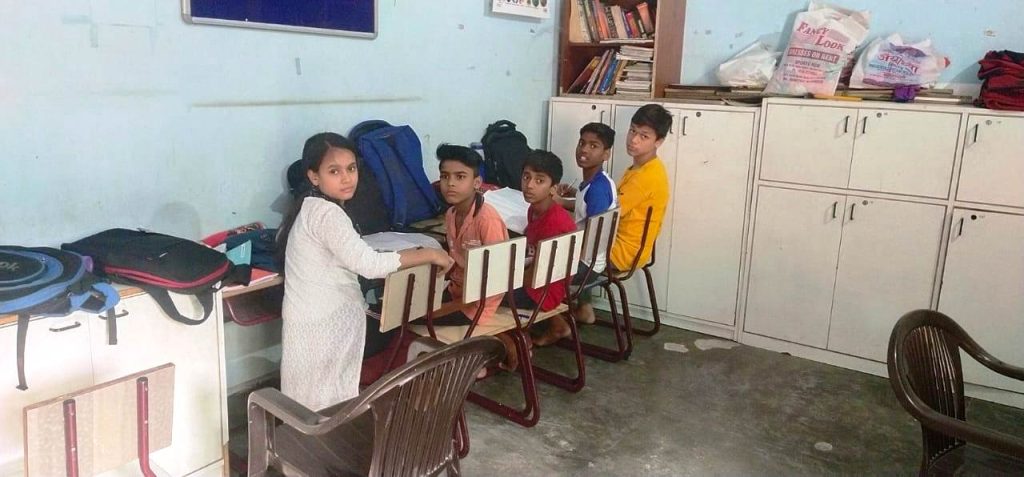 Donations only in kind
Ghorai prefers receiving donations only in kind to ensure transparency. "Many people offer me money as donation for my school but I prefer to accept donation only in kind, so that the person donating can also be assured that his or her aid is directly reaching the children. For example, if someone offers money to buy sweaters for the students in winter, I ask them to donate sweaters instead. If you really want to help us, please donate books, stationery and clothes for the children. I am not a businessman, I don't want to run any business using my NGO, I want to genuinely educate these children," he urged.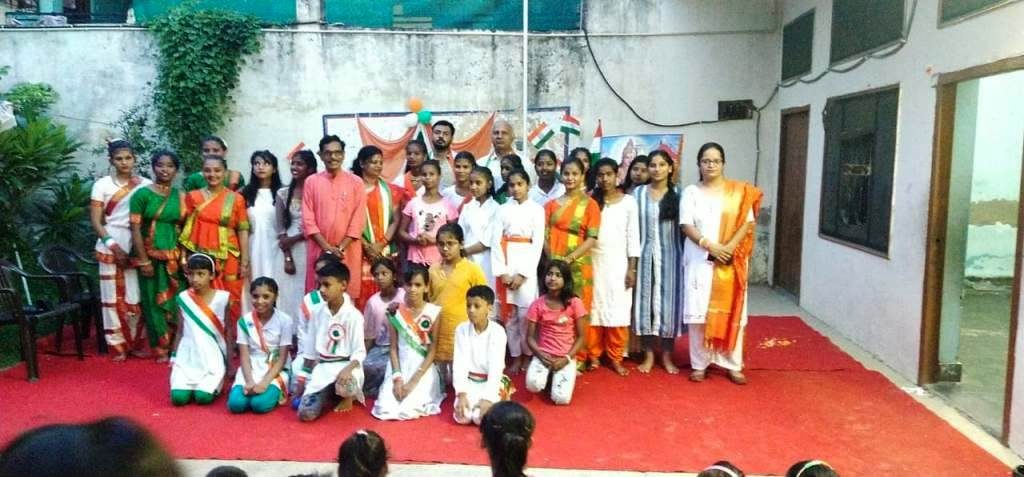 Message on World Literacy Day
The teacher signed off by sharing a message for all on World Literacy Day. He said, "Literacy for me is a combination of learning how to read and write, learning about our culture and learning human values. Only then you are truly literate. There is a Sanskrit shloka which is very relevant in the present time, it says, "Vidwatvancha nripatwancha naiv tulya kadachana, swadeshe pujyate raja, vidwan sarvatra pujyate" (don't compare a king with an educated person, because a king is revered only in his kingdom but a learned person gets respect wherever he goes.) This is why education for all is extremely important I feel, the first step to which is literacy. I believe, it is particularly important to make the girl child literate, because without education, she will not be able to survive in this society, especially in the present scenario."