West Bengal's Tanusree Ghosh's eco-friendly initiative
Reduce, reuse, recycle— these three 'R's are extremely important when it comes to protecting our environment. We discuss, talk and write about these but there are a handful of responsible people, who actually practice the same. Tanushree Ghosh, resident of West Bengal's Madhyamgram (near Kolkata) has been actively trying to spread the message that we should act today to save our environment, to save the earth, which is our only home.
Tanusree, who is a member of the Biodiversity Board of Madhyamgram Municipality, told The CSR Journal, "I have coined a tagline in Bangla— Ushnota baruk shomporker, prithibir noy (Let's make our relationships warmer instead of the Earth). I believe this with all my heart. In this age of global warming, we should work towards making the environment greener, not warmer. If you want to spread warmth, spread it across your relationships with people."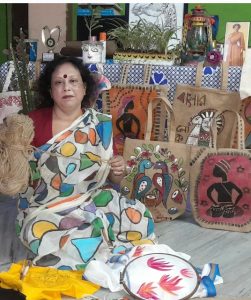 "Always remember that your one environment-friendly act can inspire five other people to follow and that's how we can protect our environment, make it greener and healthier. The Earth is our home, our only home. So, if our home is kept healthy, then we humans will be benefited along with the other residents of this planet. Nature has given us everything essential for survival, but we cannot keep exploiting nature and do nothing to protect it in return," she suggested.
Eco-friendly alternatives to plastic
Tanusree has been creating eco-friendly products like bags, pencil bags, mobile phone covers and gift wraps, which are sustainable alternatives to plastic in our day to day lives. She informed, "I make jute and canvas bags so that more and more people start using these instead of plastic carry bags. I make different handicraft products and sell them at a cheap rate for day to day use. People wrap gifts in cellophane wrappers and foils. Instead of that, we can wrap the same in wrappers or gift bags made with handmade paper or with a normal paper which has something painted over it."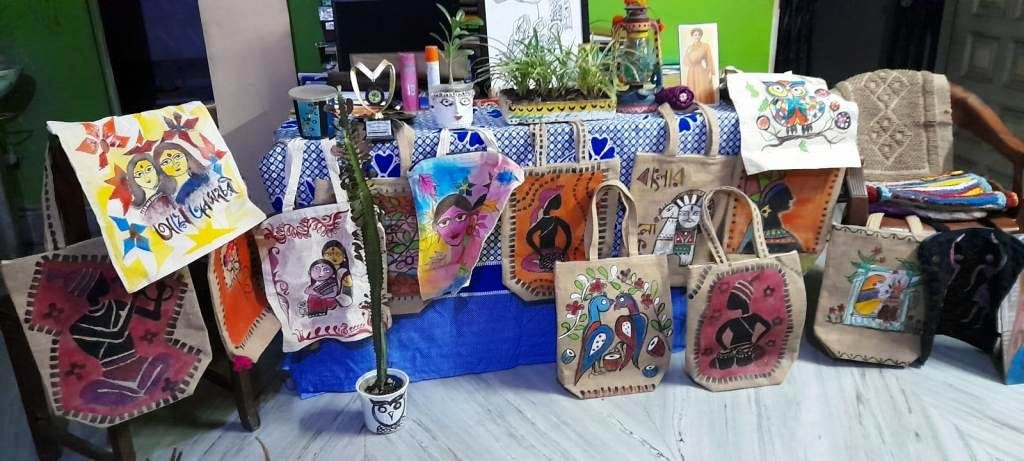 "I often conduct workshops with children from a local primary school. Among other things, I make them paint such colourful wrapping papers, so that they also learn to use it," she added.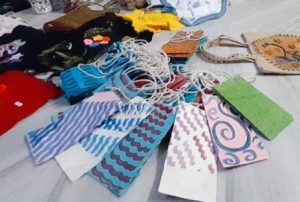 Recycling plastic
The Biodiversity Board member also informed how she recycles plastic items instead of throwing them away, in order to manage plastic waste at home. She said, "Instead of throwing away plastic packets, I try to make something creative with it. For example, I make mobile phone covers and coasters out of polythene packets."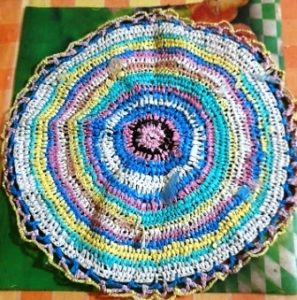 "Thicker plastic packets like that of instant noodles and washing powder, I stuff them inside soft drink bottles and use them to create coffee table stands etc. I use the soft drinks bottles to make eco-bricks, which I have learnt from a magazine how they make it in Japan. These are tough and strong, so much so that you can even make walls out of these or make furniture like bookshelves etc."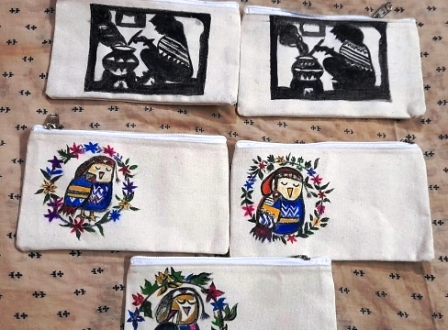 "The containers which are used by restaurants or cloud kitchens for delivering orders online, I don't throw them away. I paint them and transform them into cosmetics cases, small flower pots etc. My purpose is not to throw away anything. I try to make use of everything which we abandon. For example, I collect abandoned car tyres, decorate them and turn them into pots for bigger plants. My daughter helps me in these activities," the proud mother added with a smile.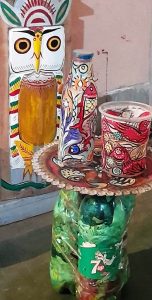 Inspiration
What inspired Tanusree to begin her green journey? "I inherited my love for nature from my parents at a very young age. In our childhood, we had earthen pots for cooking rice at home and earthen water containers unlike plastic water bottles which are commonly used these days. I started taking interest in making handmade products when I was a college student in the early 90s, but in the recent years, my smartphone has helped me learn a lot of such DIY stuff," she replied.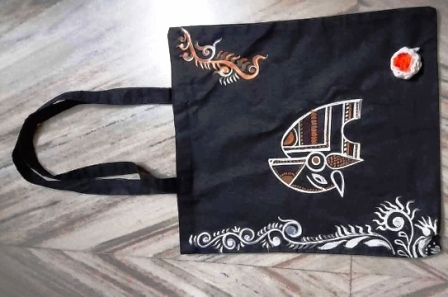 Promotion
"I mostly promote these eco-friendly products in local handicrafts fairs organized by the Government of West Bengal and via social media posts. School teachers prefer to buy Jute bags and I have received a very good response from them. I've kept the price of these products minimal because my actual purpose is to spread the awareness among people so that they stop using plastic products. I also distribute these bags for free in the market so that people from all sections of the society can use them," the Madhyamgram-resident informed.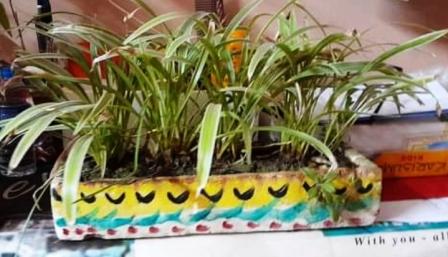 Message to protect environment
Before parting, Tanusree shared a message reminding citizens about their responsibility towards the environment. She said, "You can only make people conscious about their responsibility towards the environment by spreading awareness and inspiring them to follow your footsteps. I always suggest people that whenever you are traveling somewhere, please carry some easily available seeds with you, which are mostly free or easy on your pocket. Just throw these seeds on any empty land, and these will grow up to be trees tomorrow. Whenever any shopkeeper is giving you products in plastic carry bags, please refuse to take it, instead carry your bag from home while going to the market."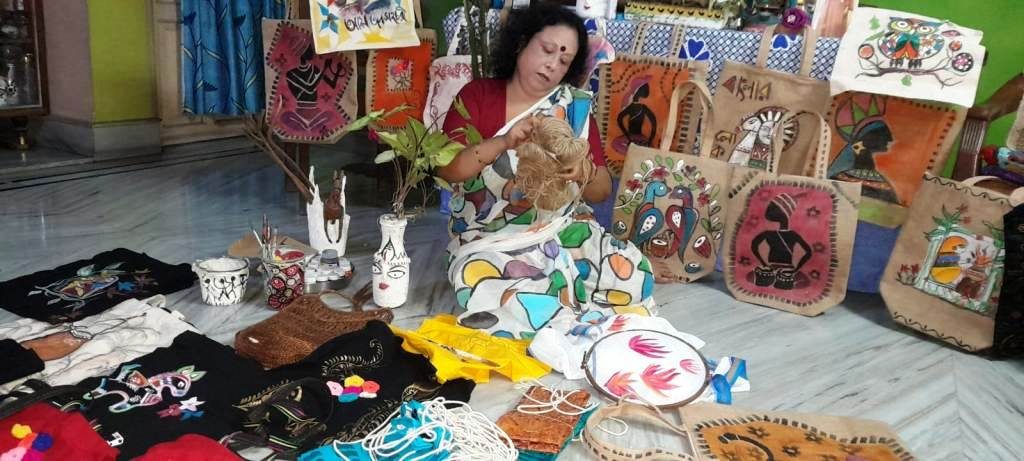 Inspiring children
"Proper disposal of waste is important. Instead of throwing chocolate, biscuit or chips wrappers anywhere on the road, please use the public dustbins or carry the same with you and throw it in the dustbin when you reach home. Parents have a very important role to play here. Instead of buying your children plastic pencil cases, please give them jute or cloth pouches for keeping pens and pencils. It is very important to instill these values among children from a very tender age, so that they grow up to be responsible citizens of the future," the nature lover signed off.