Kolkata boy's eco-friendly pen to encourage afforestation
What happens to a use and throw pen after the ink is finished? We throw it away and forget about it. Today, we will narrate the story of a use and throw pen, which after being thrown away, will give birth to a plant! Yes, you read that right. Kolkata's Subhajit Saha has come up with an eco-friendly biodegradable pen, which has seeds of plants attached to its body. The pen is devised in such a way, that if thrown into the earth after use, the seed will germinate into a sapling!
Rohit 5G pen
Subhajit, a resident of Noapara, Kolkata has named the pens after his nickname, Rohit. It is called 'Rohit 5G pen'. Talking to The CSR Journal about the same, Subhajit shared: "The term '5G' denotes technological advancement; hence the pen is named like this. The pen is made of recycled art paper, refill and adhesive. Our pen is 80 percent eco-friendly because only the refill is made of plastic, rest of it is biodegradable."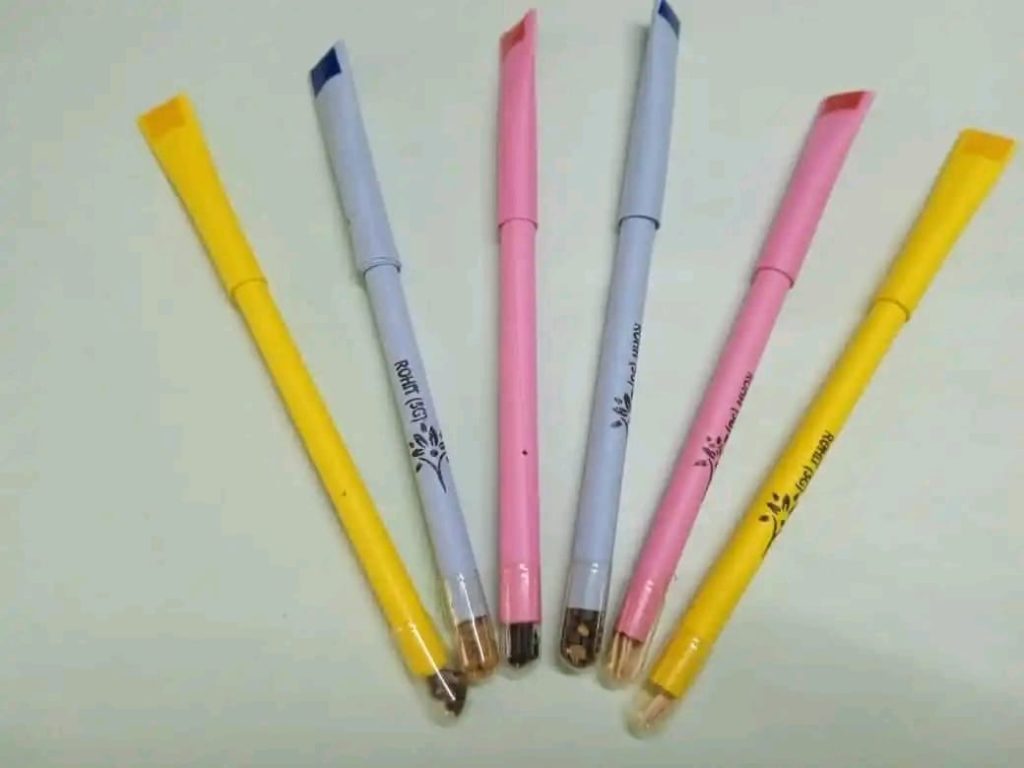 Pen will inspire afforestation
Where is the seed attached? "There is a capsule at one end of the pen, which contains a seed of a plant, so that, if thrown away on the earth after use, the seed will germinate into a sapling. We normally provide seeds of plants like Chili, mustard, brinjal, tomato and cosmos for this. Our main aim behind creating this eco-friendly pen is to ensure that the seeds germinate into plants. This will naturally inspire the pen's user to plant more trees and at the same time, he/she is using a biodegradable product which does not harm the environment," informed the 21-year-old.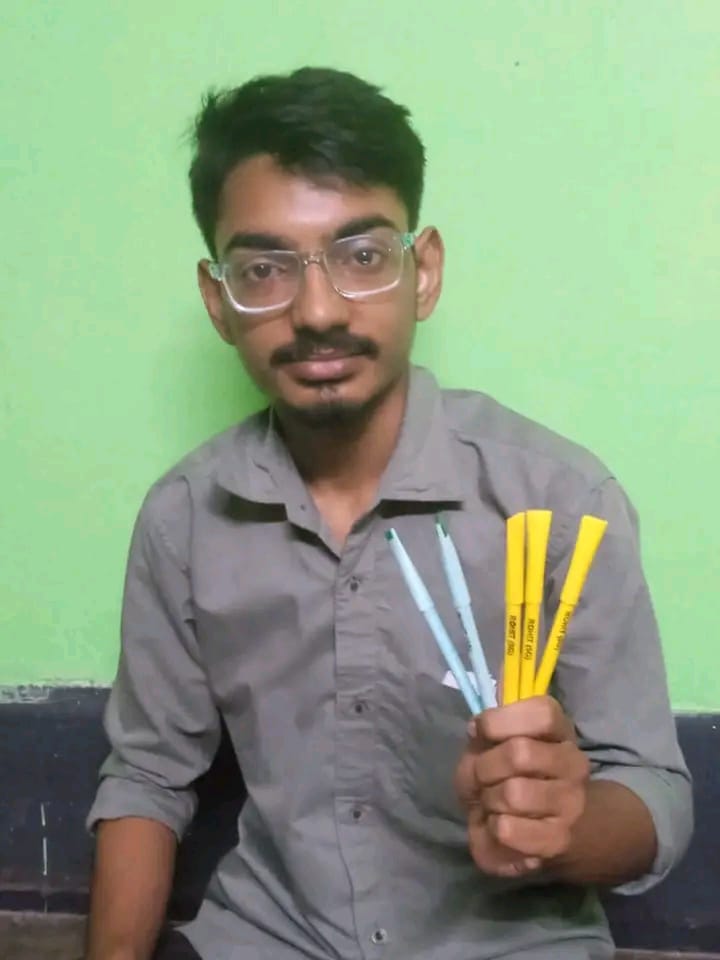 Inspiration
How did the idea come to his mind? Subhajit replied, "This kind of a pen was first devised in the US. Somebody got a similar pen for me from Kerala but the quality was not very good. We have tried to customize the pen by using better quality of paper and putting a plant seed into it. We have also given the pen a really nice look but at the same time wanted to keep it pocket friendly so that it reaches more people, especially students. Hence, each pen costs only Rs 5."
Promotion and sale
Subhajit has been promoting his pens solely through social media, especially Facebook posts and the response is not bad. "We have sold around 16,000 pens in the month of June, 17,820 pens in May and 15,000 pens in April. My pens travel to other districts of West Bengal like Bankura and Bardhaman. Apart from this, we have also recently started selling in Mumbai and Goa, although in a limited number. However, we have to slightly increase the price for selling outside West Bengal," he revealed.
Lockdown and business
Like many others in our country, Subhajit's family also suffered a financial setback during the Covid-19 pandemic induced lockdown, when he had just qualified 'Higher Secondary' or class 12 board exams. During lockdown, Subhajit's father, a private firm employee started getting partial payment and his mother being a homemaker; it became difficult for the boy to get admission into a college. At that time, Subhajit, elder of two siblings, started his own LED bulbs business and gradually started his own company called 'Rohit Eco Friendly'. He started manufacturing the eco-friendly pens from June, 2021.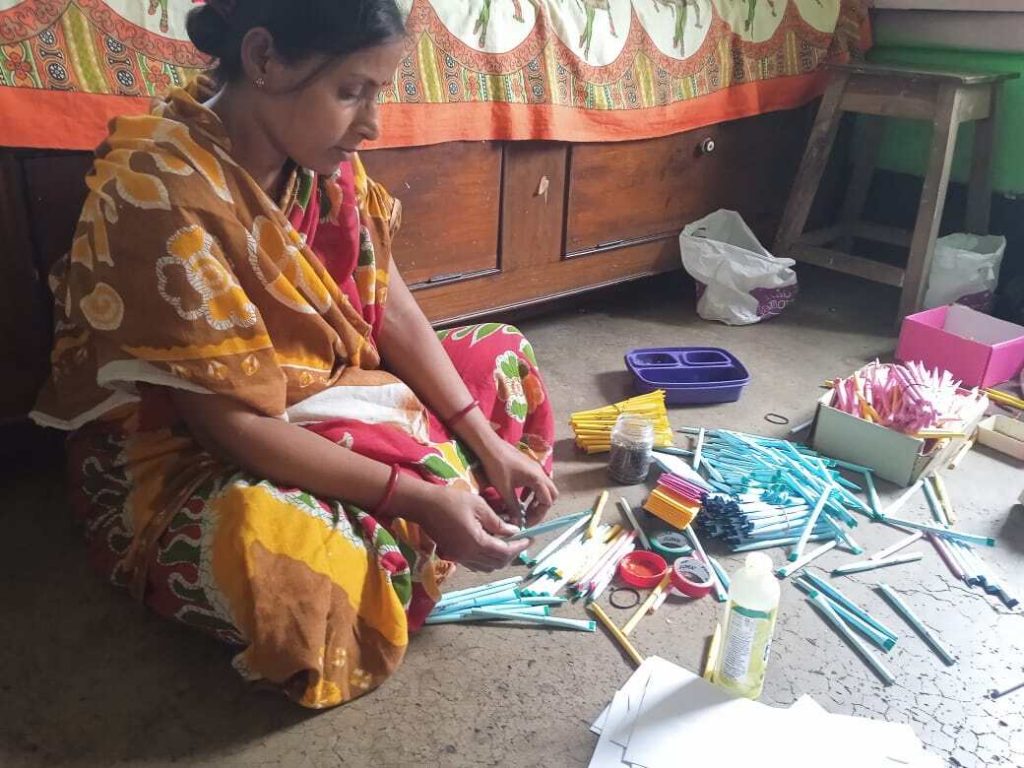 Providing work to women and the blind
"At least 30-40 women are engaged in manufacturing the pens and members of a blind organization are selling these, a lot of them being hawkers in local trains," informed the youngster. With the help of a kind person, Subhajit has recently enrolled into Swami Vivekananda Institute of Science and Technology, Baruipur where he is currently studying Electronics engineering.
Business plan
Subhajit does not want to restrict his eco-friendly business to only pens. He plans to make other items of daily necessity in a bio-degradable manner with a dream of making the world a greener place for the younger generation. He also wants to create eco-friendly alternatives to plastic products such as toothbrush, bottles which we use in day to day life.