This Bangalore restaurant is inspiring all to go eco-friendly
If you are fond of eco-friendly, Bangalore's Go Native restaurant is just the place to be! Right from lighting up the dining area with solar power to sourcing local farm fresh products to plastic-free packaging, Go Native chain of restaurants is setting an inspiring example for everyone to follow.
Talking about the same, Go Native restaurant's founder Anvitha Prashanth told The CSR Journal, "Most importantly, we source local. We have a menu where everything including the sauces is prepared in house. We don't buy packaged stuff. We source from within 200-300 kms of our location, at least 60-70 percent of our vegetables and fruits are sourced from an organic farm called 'Back to Basics' in Whitefield in Bangalore, the rest are sourced from individual small growers from outskirts of Bangalore. The grains, pulses and spices are sourced from a farmers' cooperative."
How old is Go Native?
"We started in the beginning of 2017, so it's over 5 years old now. We are in five locations— Jayanagar, Whitefield, Sadashiva Nagar, HSR, and Lavelle road," Anvitha informed.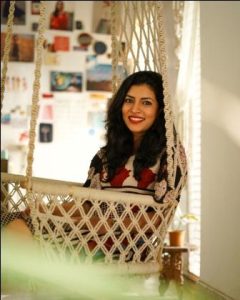 What inspired this eco-friendly restaurant?
"I studied computer science in Singapore and then I did an internship in Berlin. When I was in Berlin, the place I was staying at, outside there was a farmer's market. When I visited the market, that's the first time I saw that people who are making the products are the people selling the same. Growing up in a city like Bangalore, you never get to see the person who has actually made what you are using or eating. For me the larger idea was transparency, which will make people value the things they are consuming and buying. We wanted to have a place where people could see who are the people who are making what they are consuming, be it eating at a restaurant or buying something from a retail," Anvitha recalled.
"The idea behind the restaurant was that we saw organic produce from a farm called Back to Basics in Whitefield. In our retail spaces, we have handloom fabric, handloom sarees, handloom apparels, home products like ceramics, pottery etc sourced directly from artisans, potters etc. We are able to kind of positively impact in some way through every consumption choice that an individual makes, be it at the restaurant or retail," she added.
Plastic-free packaging and solar power lit dining room
Apart from sourcing local, the restaurant is eco-friendly in a lot of other ways. The founder informed, "We try to make sure all our products are plastic packaging free or at least in reusable packaging. For us, local is important, reducing plastic waste is important. We also compost our waste. We have a little farm with a composting facility. We also have solar power which powers only our dining spaces."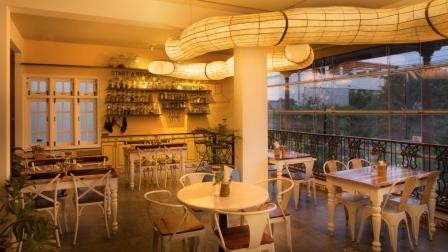 Seasonal menu
Yes, you read that right. If you enjoyed the jackfruit biryani at Go Native three months ago, you might have to settle for something else once the jackfruit season is over! Anvitha explained, "We have a seasonal menu. At least 20-30 percent items of our menu change according to the season. Depending on whatever vegetable is in season, we will make our dishes with that. For example, we have jackfruit for 5-6 months in a year. So, we serve jackfruit biryani at that time. Then we replace it with banana flower or some other vegetable which is in season."
Vegetarian, vegan, Jain, gluten-free delicacies
Go Native serves mouth-watering vegetarian, vegan, Jain, gluten-free and similar delicacies. Talking about the choice of cuisine, the founder shared, "Our food is purely vegetarian because I don't think it is possible to claim to have sustainably sourced meat, it is like an oxymoron. I grew up in a family that eats meat but I became vegetarian because I did not see a way for us to sustainably feed 7 billion people with meat especially at the rate that we consume it today and in the manner in which it is grown. You cannot claim to be sustainable or eco-friendly while serving meat so that's why I never wanted to even get into that within the restaurant space. We also have options for vegan, Jain, gluten free all of that."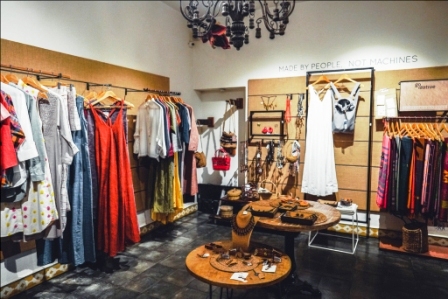 Handicrafts and sustainable necessities
However, Go Native is not just a restaurant. You can find sustainable fabrics, home décor and personal care items over here. Quizzed on the same, Anvitha expressed, "The original idea for Go Native was not just to have a restaurant. It is a lifestyle store, food being one part of it. We also sell apparels, home décor products, natural and organic personal care products like soaps, shampoos, conditioners and bodywashes. We provide sustainable alternatives for all of your consumption needs, whether it is the dress that you are wearing, which is handloom or organic cotton, or any personal care product."
"All of these are plastic packaging-free. We only source these from brands that have non-plastic alternatives to packaging. We also have bags, jewellery etc. There is a place called Kabini, which is 3-4 hours from Bangalore, where we have a group of 20 women. We are training them to work with banana fibre with which we make bags and home décor products," she further said.
Why should we go eco-friendly?
Why do you think more eco-friendly restaurants like Go Native is the need of the hour? "Not just cafes and restaurants but also retail spaces should be made eco-friendly. If we want to continue to exist as a civilisation, there have to be changes that we need to make and I think every sector has to start becoming more aware of that. The restaurant industry is a key part of it. You have to figure out everything right from sourcing to managing your waste disposal. You have to make sure that you are eco-friendly not just because of the tag but because it is actually very necessary," Anvitha signed off.