Home
Tags
Nature Conservation
Tag: Nature Conservation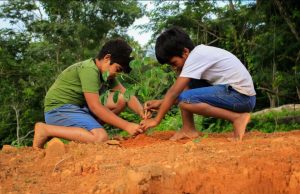 A planet full of fresh oxygen, greenery, clean air and pure water or a planet full of plastic and air pollution, lack of clean...
Lyne, the fast rising consumer accessories and wearables brand, distributed saplings to its dealers in Goa and Maharashtra to mark the new year. Around...
Reduce, reuse, recycle— these three 'R's are extremely important when it comes to protecting our environment. We discuss, talk and write about these but...
World Bamboo Day is observed on 18th September every year to spread awareness regarding the conservation of bamboo and promoting its sustainable utilisation. Ahead...