E-learning platform aims to remove social media addiction in kids
Digital addiction, especially social media and online gaming has become a common problem with children especially since the pandemic and lockdown in 2020. At a time when parents are struggling to find ways, a Chennai-based e-learning platform has come up with a solution, that too free of cost!
On Teacher's Day, The CSR Journal brings to you the story of Skillpete, a Chennai-based e-learning platform that is offering free skill training courses to children, with an aim of removing digital addiction and encouraging constructive learning.
Encouraging constructive learning among children
Opening up on the same, Nandini Tharanipathy, Founder and CEO, Skillpete Educational Services told The CSR Journal, "With the advent of live streaming apps, social media platforms that provide non-stop entertainment and free gaming apps, children have become hooked to these almost the entire time away from school. This addiction has made children move away from constructive learning such as reading books. This is when Skillpete team brainstormed on how we can contribute to eradicating this addiction and decided that we will start by providing free sessions to keep children occupied with learning a new skill."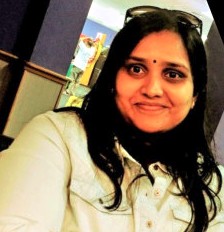 "We started off with a free session on Phonetics which received more than 100 enrollments. Many parents conveyed to us that they were happy with the positive change they were seeing in their children. Hence, we decided to be a positive force and have since then been conducting multiple sessions across many subjects," she added.
Subjects and skills offered for free
"We've offered Scratch coding, Vedic Math, Karate, Yoga, Spellbee, Painting, Shloka & Phonetics. We are starting our new free batch on Spoken English, Spoken Hindi, Crafts, Chess and General Knowledge from the second week of September 2022," informed Nandini. Each session is for one hour once a week, which is four or five sessions a month. All free classes are completely online.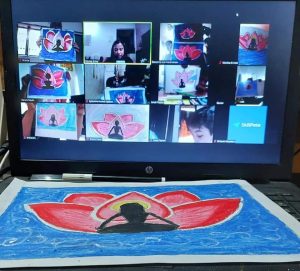 About Skillpete
Nandini, who is currently based in Dubai started her e-learning platform Skillpete in 2021. Talking about the company, she said, "SkillPete is a future-visioned education platform that provides a range of exciting one-to-one and group sessions. We are a team of enthusiastic individuals with a shared goal of making learning more enjoyable for youngsters. Our mission is to encourage children from an early age to pursue their passions and develop into motivated, well-rounded people."
"SkillPete was born out of a conversation among parents with small children from around the world who desired to connect with amazing instructors to give their children lessons varying from school syllabus to music to dance to simply some inspiring coaching. As parents themselves, our core team members identified the need for a one-stop community marketplace for learning, where parents may explore a variety of courses, arts, music, and other areas of interest for their children," she further said.
Giving back to the community
"At the core of Skillpete's business model is the mission to ensure our learning platform is leveraged as a social development tool. Even while we developed the portal, we included the Skillpers initiative which stands for Skill Helpers. Skillpers is a social initiative of Skillpete. We love giving back to our communities and ensure children from the not so privileged societies also get an opportunity to learn," Nandini expressed.
"We provide a portal for students from underprivileged areas (anywhere in the world) to place requests for classes on school syllabi. You can be the bestower of classes requested by the children and we will assign one of our top teachers to provide them the tutoring. We have seen multiple schools in rural areas where students lack experienced teachers to provide them with classes during board exams," she informed.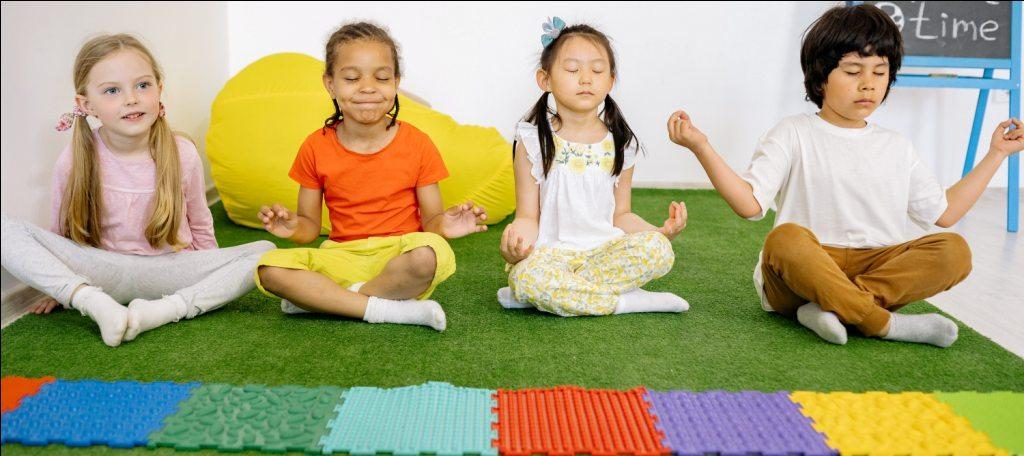 Message for parents
Sharing a message on how parents can prevent mobile phone and social media addiction among children, Nandini said, "Technology and its gifts of mobile and social media are a double-edged sword. If rightly channelised these tools can be used to supplement the learning potential of children. It is imperative that parents set device usage timelines with children and incentivise them when they move away from mobile and social media. Parents can also use parental control software to restrict usage of social media and apps. They should inculcate the habit of book reading at an early age."