Home
Tags
Eco Friendly startups
Tag: Eco Friendly startups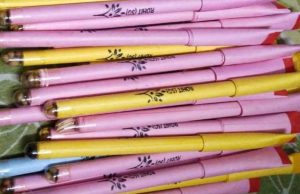 What happens to a use and throw pen after the ink is finished? We throw it away and forget about it. Today, we will...
Atmanirbhar Bharat and its easy money components are encouraging more youth to startup their own businesses, in an effort to solve the problems that...
Denim is the fastest growing fashion trend in the world. The durability and comfort of the material have made it extremely popular. However, with...