Kolkata startup encouraging sustainable packaging
Plastic carry bags containing rotten flowers/garlands floating in a river is a common sight in many ghats of India. However, the picture is changing, albeit gradually. Environmentally conscious people have started opting for sustainable packaging even more than before and hence the demand is growing every day.
Funky Donkey, a Kolkata-based startup under their brand name Green Crayon Packaging has been creating biodegradable and sustainable lifestyle products, mostly bags made of natural fabrics like jute, canvas, cotton and jutton (fabric which is a mixture of jute and canvas). Co-founder Harsh Mundhra opens up to The CSR Journal about the same.
What inspired a sustainable packaging business
"My friend Gopal Kothari and I started the company in 2018. Both of us are environment enthusiasts and decided what if we start a business through which we can earn a living and which contributes to the nature as well! This is when we stumbled upon this idea. Jute has a big market and is very promising. We can also provide employment to people through this initiative. So, we decided to start something with jute. Slowly and steadily, we started manufacturing these bags. We manufacture promotional bags, decorative bags which are used for wedding gifting, gift bags, toiletry pouches, organizers etc. at our factory in Kolkata, Harsh told The CSR Journal.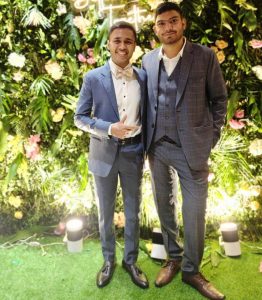 "Our customers are mostly businesses. We have a minimum order quantity of 50 pieces and we custom make the bags. We don't keep any ready stock. We prepare the bags as per the customer's requirement whatever size, shape, pattern or print they ask for. Most of our clientele use these bags for promotional purposes, like people who own small or big brands. Everybody needs bags to package their products. IT companies order eco-friendly folders and goodie bags for meetings and seminars. Families hosting a wedding at their place, order bags in bulk for gifting purpose," he further informed.
Higher demand in other countries
The Funky Donkey co-founder expressed that their sustainable bags have a higher demand in other countries as compared to the Indian market. He shared, "Response has been fairly good. It (sustainable packaging) has a huge export market. Initially, until one year ago we were focusing more into the domestic market and then we started promoting our products internationally and we have been getting a good response. We have shipped to over 45 countries, both small and big orders. People seem to like the idea of eco-friendly or sustainable bags much more than in India. They really appreciate nature-friendly products."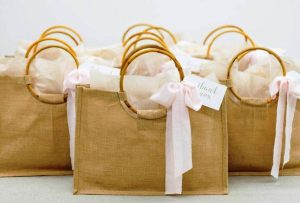 Reusing is necessary
The purpose of sustainable packaging is that they can be reused. Talking about the same, Harsh recalled, "When I was a child, I observed people using canvas bags. Even my grandfather would use one. He had an off white canvas bag which he would wash and reuse again and again."
"Unfortunately in the present day, people tend use disposable plastics more. This culture of reusing is something which needs to come back," he added.
Why choose sustainable packaging
Responding to this, the entrepreneur expressed, "People normally throw away plastic packaging, which lands in the nearest dumpyard and finally to the landfills, thereby polluting the groundwater and soil. Studies have shown that even fishes residing in the sea and human body have microplastics which are extremely harmful for us. It is like a plastic world. It's high time that we shift from plastic packaging and choose something sustainable instead. We should appreciate the fact that the Indian government has finally taken some steps to ban the use of plastics up to a certain microns. One step at a time. We are very hopeful."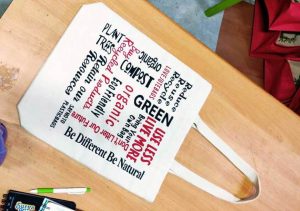 "The major chunk of carbon footprints come from some FMCG MNCs. Unless they start changing the way they conduct their business operations, advertising and packaging, the world is not going to see much change. I also feel, inside each of there is a person who wants to mingle with nature, who wants to compliment his/herself with nature. So, more and more eco-friendly ventures are needed not only to help people choose sustainable packaging and products but also to influence these FMCG MNCs to change," he signed off.