Noida entrepreneur urging all to choose 'planet-positive' stationery
'Delhi air pollution: Delhiites continue to breathe toxic air', 'Delhi air quality: Delhi's AQI in very poor category', 'India's national capital choking on toxic smog' and headlines similar to these have been ruling the internet and media for quite a while now. The question is, how much does it take to make a conscious choice to protect the environment, to protect our planet, the Earth which is our only home? Our baby steps in making a conscious choice in our daily necessities like, stationery, skincare items, home décor and stuff will not only help us contribute in giving back to the environment no matter how little but also make the Earth a better place for the future generations to live in.
In a candid conversation with The CSR Journal, Noida-based entrepreneur Varsha Das opens up on how our small conscious efforts while choosing products in everyday life, speaking in her words, 'Planet-positive shopping' can actually make a difference! Varsha is the Founder of Empower Studio, an online store offering sustainable and zero waste stationery, planters, organizers and more. Varsha is also a proud Army wife, with her husband serving in Indian Army as a Major and currently posted in Jammu & Kashmir.
Sustainable living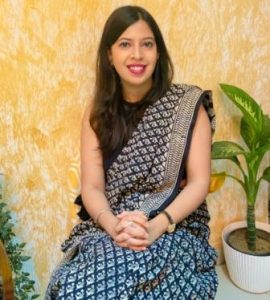 "We all understand what the requirement is for sustainable living at the moment. It is no more just a theory or concept. It is high time that we implement a sustainable lifestyle. The choices you are making for your daily necessities or home decor items in a way which will also help the environment. We are helping people, especially the younger generation to choose those things. For example, a lot of us spend the most time on the work desk be it at home or at office. We are encouraging the young generation to have something plantable at the desk or use recycled paper seed pens. So instead of use and throw, we are urging people to use and sow." Varsha told The CSR Journal.
Eco-friendly isn't boring
Eco-friendly or sustainable products are often associated with being too plain or simple, in one word boring. However, Varsha begs to differ. She said, "Eco-friendly or sustainability does not mean it has to be boring, plain or brown. It can be creative, colourful and something that actually lifts you up! At the end of the day if you do something good for nature, it helps you feel good. It can be as small as planting a tree! It makes you feel good because you are eager to see how it grows. It gives you positivity and hope for tomorrow. We are trying to build that in people's life."
Recycled paper, zero waste stationery
Varsha, who is an alumnus of National Institute of Fashion Technology (NIFT), Chennai started her online business with eco-friendly stationery. She now offers a wide range of handmade products even displaying the same offline at exhibitions and handicraft fairs.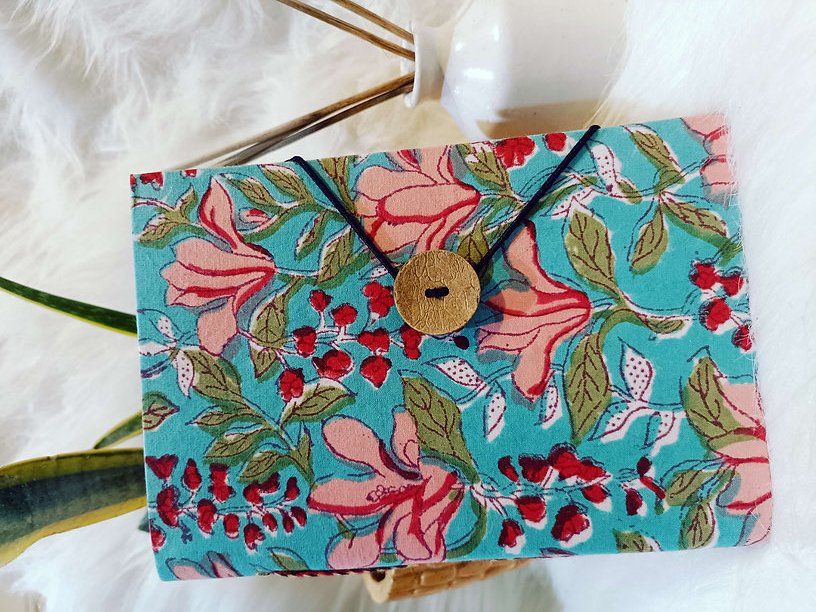 Talking about her recycled paper products, she said, "Paper can be recycled up to 5 times. However, with commercialization, it has become a use and throw model. We are encouraging people to use things made with recycled paper which will reduce cutting of trees. We are working with the Kagzi community, who are known as paper makers since historical times. They also recycle paper. Everything in our collection is made out of that recycled paper. You can plant the covers of our notebooks after use! We are also now getting into a circular mode where if you send us back your used notebook, which you had purchased from us, we will be able to reproduce a new paper out of that."
Motivating children
"We should make children understand that while using a pencil, there could be an option where no trees have been cut to make that pencil or there is no plastic used in making the pen he/she is writing with. Rather there is a seed attached with the pen/pencil which the child can go and plant. It has an emotional impact of caring for something that the child has done. This is how we will make them learn how to make conscious choices right from a tender age," said the entrepreneur, who is also mother to a 3-year-old.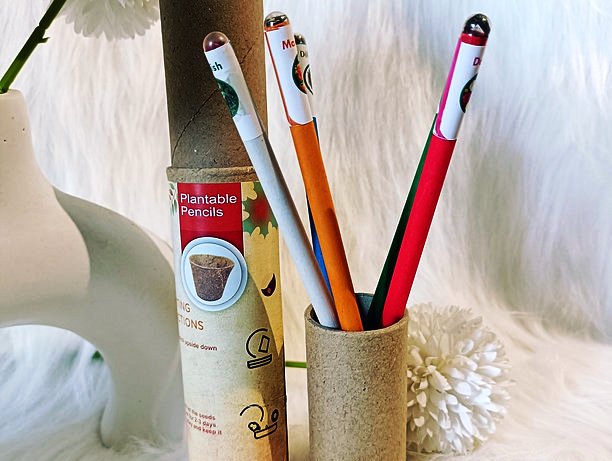 Thoughtful gifting
Varsha insists on thoughtful gifting as a conscious choice, and says ladies are certainly better at this! "We are working towards eco-friendly gifting options for the festive season as well as round the year, especially for ladies. This is because we have observed that ladies are more into thoughtful gifting and also the drivers of change. We have collaborated with Soaps India from Bengaluru for selling soaps and scrubs which ladies like to feel good about. We also offer jute organizers for daily use."
Zero plastic packaging
"We are trying to move towards zero plastic packaging," said the Empower Studio Founder. She explained, "During Diwali or other gifting season, the main plastic comes from the packaging that goes into it. We are trying to minimize that. We are offering gift items inside jewellery boxes covered in reusable jute covers. For some products, we use the pinewood baskets and trays, which can be reused at home to store things."
"We also have a range of copper bottles which you can keep it at your office desk instead of using disposable cups or plastic water bottles. Drinking water from copper bottles is beneficial for your health also," Varsha informed.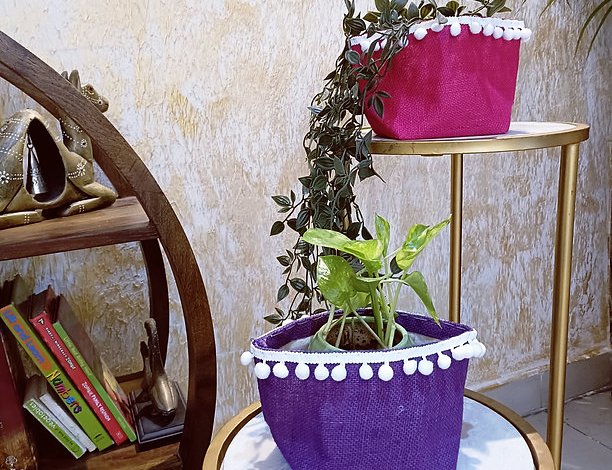 Spreading the message
Empower Studio started last year as a small WhatsApp business group for eco-friendly stationery items. What was the inspiration? "I wanted to do something to give back to the environment. Everything is right there in front of us, how the climate change is affecting our environment. Delhi air becomes unbreathable at a certain time of the year. I think it's high time to start thinking about it. It is just a matter of what you choose. Why not make that choice conscious? All this is just a matter of habit. The market has a lot of people who are ready to pay but needs a little guidance to choose the right thing. You have to reach out to these people and tell them that these options are available; why don't you try making a shift?" signed off the entrepreneur.