Mumbai startup reducing plastic waste with biodegradable cleaners
How about cleaning your kitchen while you contribute to reducing carbon footprint at the same time? How can you reduce the amount of plastic waste going to landfills while you clean your bathroom? Have you ever given it a thought? Well, this is possible!
Mumbai-based startup Soluble System Private Limited is contributing to reducing plastic waste and carbon footprint with their biodegradable, plastic-free, water soluble range of cleaners. In an exclusive interaction with The CSR Journal, Co-Founder Sumit Goyal shares what inspired him to come up with the idea of eco-friendly cleaners and how the startup is contributing to protecting the environment.
Saving plastic and reducing carbon footprint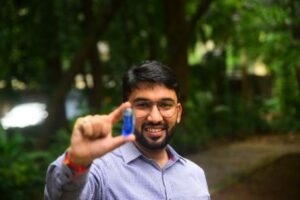 Talking about the same, Sumit Goyal said, "The cleaning products from our brand Ecosys Cleaners are pre-dosed 100% water soluble capsules. Each 10 ml capsule makes 1 litre of cleaning solution when dissolved into water. These products are plastic free, non-toxic and cost-effective. Our cleaning products include air fresheners, glass cleaner, bathroom & toilet cleaner, floor cleaner, kitchen & utensils cleaner and all purpose cleaner.
Our water soluble capsules are meant to be used as refills for the existing bottles lying around people's homes. It will thereby reduce the carbon footprint that would have been generated due to new bottles. Through each capsule, we are saving approximately 60 grams of plastic and 360 grams of carbon footprint."
Inspiration
What was the inspiration behind creating sustainable cleaners? How was the idea born? Answering that, Goyal recalled, "Born and brought up in a small village in Rajasthan's Sikar, I have always seen a habit of refill and reuse among the people over there. However, when I shifted to Mumbai for pursuing Chartered Accountancy internship, I observed that most people over here have a habit of use and throw. That's where I thought to do something in order to reduce this plastic wastage. Gradually, we came across PVA (Polyvinyl Alcohol) and launched products with this technology under our brand Ecosys Cleaners around 2017-18."
Plastic-free packaging
The cleaning products come in plastic-free biodegradable packaging, which has been purposely done with the aim of reducing the amount of plastic waste going to the landfills. Explaining the same, Goyal shared, "Conventional cleaners come in plastic bottles and once the solution gets finished, we discard the bottles because in most parts of our country, recycling is not an easy task. Additionally, if there are a few refill options, they also come up with a plastic packaging. However, we provide all our products in 100% biodegradable and plastic-free packaging. This way, we are reducing the amount of plastic bottles entering landfills."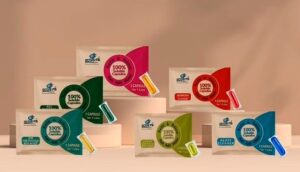 Spreading awareness
The company is also actively working to spread awareness especially among students about how we can reduce the use of plastic in our day to day life and be a little more responsible towards our environment.
Throwing light on the same, the co-founder informed, "We are running campaigns in many schools and colleges, so as to make youngsters understand about the climate change, global warming and all the adversities that we will face in the future because of our reckless plastic consumption and why it is increasingly becoming important to start reusing the existing resources and reducing plastic usage to a minimal level. Also, our entire social media interaction is dedicated towards educating people how they can live a sustainable lifestyle."
Need to act today
Sumit Goyal believes more sustainable initiatives should come up considering the need to battle pressing issues like global warming, plastic pollution and carbon footprint in the present day.
"Around 1.2 million plastic bottles are purchased every minute globally, which means 583 billion plastic bottles annually. The scariest part is that only around 7% of this plastic gets recycled and the rest ends up in oceans and landfills. Microplastics (tiny plastic particles) have been found in human blood and there is a visible increase in global temperature. This list can go on forever if we do not take significant measures to make a change starting today," the co-founder signed off.
Ahana Bhattacharya can be reached at ahana@thecsrjournal.in