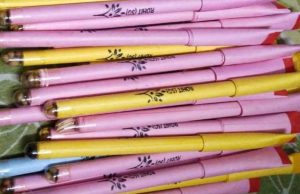 What happens to a use and throw pen after the ink is finished? We throw it away and forget about it. Today, we will...
Kolkata is rich in culture and heritage but fares poorly in CSR. Trends show that only companies that operate in and around the city...
93.5 RED FM has come to the rescue of storm affected people in Kolkata, through their inimitable initiative called Umeedon Ka Repair. Piloted by...
Employees sort different grades of tanned leather skins into piles at a tannery in Kolkata. The ICN report found a wide gap between the price of the end product and wages in three hubs. ICN report finds widespread labour, gender, caste discrimination in Agra, Kolkata and TN