International Plastic Bag Free Day 2023: 5 sustainable alternatives to plastic bags
Plastic pollution is increasingly becoming a huge challenge across the world. In fact it has become one of the most pressing environmental issues in the present day. Plastic waste is not only polluting the environment but also suffocating the planet. Some scientists say that it can take upto 200 years for plastic to degrade in a landfill. Inefficient garbage collection system, low recycling rate of plastic only adds to the woe even in developed nations.
Plastic pollution negatively impacts habitats and natural processes. It also reduces the ecosystems' ability to adapt to climate change, thus affecting livelihoods, food production and social well-being. Approximately 7 billion of the 9.2 billion tonnes of plastic produced from 1950-2017 became plastic waste, ending up in landfills or dumped, according to the United Nations Environment Programme (UNEP).
The Government of India imposed a nationwide ban on identified single use plastic items from 1st July 2022 with an aim to curb pollution caused by littered and unmanaged plastic waste. The list of banned items includes ear buds with plastic sticks, plastic sticks for balloons, plastic flags, candy sticks, ice- cream sticks, polystyrene (Thermocol) for decoration, plastic plates, cups, glasses, cutlery such as forks, spoons, knives, straw, trays, wrapping or packing films around sweet boxes, invitation cards, cigarette packets, plastic or PVC banners less than 100 micron, stirrers.
Plastic carry bags are an indispensable part of our day to day lives, especially in India despite attempts by the government to curb its use. Even though awareness is increasing, a lot of people continue to use plastic carry bags oblivious to its deadly impact on planet earth, which is our only home.
However, plastic is not something indispensable or mandatory for day to day use. There are beautiful, sustainable and biodegradable alternatives to plastic. International Plastic Bag Free Day is observed across the globe every year to sensitise citizens about the harmful effects of plastic bags, especially single-use ones on the environment.
On the occasion of International Plastic Bag Free Day 2023, The CSR Journal takes a look into 5 sustainable alternatives to plastic bags.
Cotton bags
Bags made of cotton cloth can be a great alternative to plastic carry bags. These are reusable, eco-friendly, durable as well as pocket-friendly. Cotton shopping bags are thicker and stronger as compared to plastic bags. Thanks to increasing awareness among people, these are in demand in the current day. Cotton bags are a preferred choice especially among youngsters as they are eco-friendly, look fashionable. They are lightweight, hence easy to carry for senior citizens. They are safer for children also.

Due to their increasing popularity, these bags are now available in various designs and are available both in local shops as well as online e-commerce websites. A great advantage of cotton bags is that they are washable and reusable.
So, instead of encouraging the local vegetable or fruit seller to quickly pack the purchased items in a plastic carry bag, it would be great idea to carry an environment-friendly cotton tote bag and collect the same! The more people refuse to accept plastic carry bags, shopkeepers will also be discouraged to use them. Isn't it?
Recycled paper bags
Unlike plastic, paper bags are completely recyclable and decompose quickly. Paper is made from trees and is eco-friendly. Still, recycled paper bags would be a more sustainable choice as using recycled paper means reduced chopping of trees. Even though trees are a renewable resource, chopping trees frequently will harm the environment as new trees will take years to fully grow. Chopping trees also means reducing the level of oxygen in the atmosphere, which is crucial for our survival.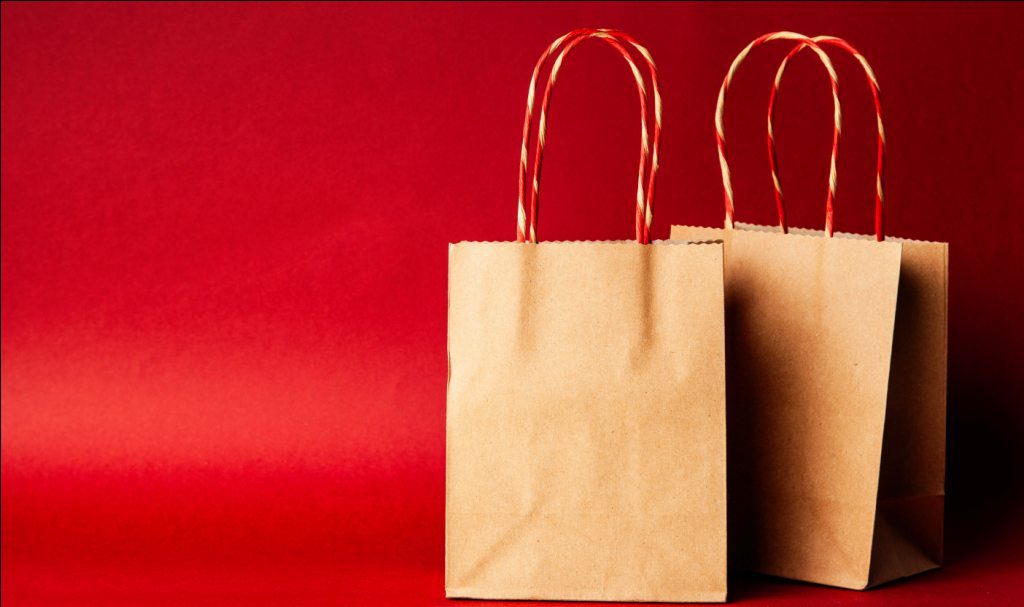 Paper bags pose less risk of suffocation to animals and children as compared to plastic bags. Recycled paper bags are environmentally friendly because they save a huge amount of energy and decompose quickly. However, a disadvantage of paper bags is that they are not waterproof, hence cannot be used to carry wet items. Also, they are a little costlier. But, a great advantage of using recycled paper bags is that this can be recycled and used again and again!
Jute Bags
Another great sustainable alternative to plastic bags is jute bags which are completely biodegradable. Jute is known for its eco friendly advantages and is also easy on the pocket. Jute plants absorb greenhouse gas emissions (GHGs) especially Carbon dioxide from the atmosphere during its growth, thus combating global warming. Jute plants are grown in organic and traditional conditions, thus the crop has a low water footprint.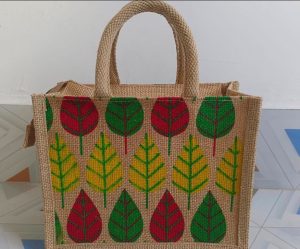 On top of this, jute is extremely strong and durable and due to growing demand in the present day jute bags are coming in fashionable designs in both offline and online stores. Also, jute bags are really easy on the pocket, then why waste time on plastic bags?
Canvas bags
A major environment-friendly substitute can be canvas tote bags. Reusable canvas totes are usually made from recycled or sustainable materials. Canvas is a strong, coarse unbleached cloth made from hemp, flax, or a similar yarn, used to make items such as sails and tents and as a surface for oil painting. Canvas is plain-weave, heavy-duty fabric known for being water-resistant.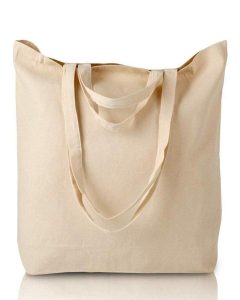 In the present day, bags made of canvas are gaining popularity as an eco-friendly choice. They are strong, thick, durable and reusable, which makes them a popular choice for grocery shopping. Also, canvas bags are being designed in fashionable manner to attract students and youngsters.
Bio-plastic bags
If you are a fan of plastic and still not convinced with the above alternative options, then bio-plastics might just be your choice! Bio-plastic, also known as plant-based plastic is a biodegradable material made from renewable sources like corn, sugarcane, or algae and can be used to combat the menace of plastic waste. Since this is made from plant extracts, bio-plastic is not toxic.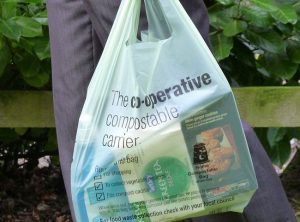 The five types of bio-plastics include starch, cellulose, protein, organic, aliphatic polyesters. Bio-plastics are 52 microns thick, biodegradable, and can decompose in three to six months, unlike traditional plastic. These are a sustainable alternative to plastics, which are increasingly becoming a threat for our planet. Bioplastics are flexibile, durabile, printable, transparent and heat resistant and can be used to make compostable or recyclable carry bags for day to day use.