How Computer Shiksha is making India's children digitally literate
Sanjha, a primary school student of a village in Bihar can make beautiful painting using the Paint software, while Chirag has learnt the use of spreadsheet sitting in a remote village of Haryana. West Bengal's Tamal is typing e-mails in jet speed, while Moorli from Telangana is showing exemplary skills in making powerpoint presentations. All these underprivileged children, coming from remote rural areas of different Indian states have just one thing in common— they're getting free computer literacy from Computer Shiksha.
Not just in India, computer literacy is a necessity across the globe. In our country, it is necessary to spread digital literacy among the underprivileged population in rural areas and urban slums for jobs, examination applications, performing government procedures like Aadhar Pan linking online, booking railway and other tickets online, making bank transactions online and many other necessary activities which are mostly done digitally these days.
Working since 11 years
Founded in 2012, Computer Shiksha is an 80G, 12A, CSR1 certified and FCRA approved non-profit organization, working towards enabling computer literacy among the under-served communities over the last 11 years. Computer Shiksha is currently providing free computer literacy to over 1,31,000 children of under-served communities through their centres at more than 760 schools in 17 states across the country. Students are taught Paint, text processing, spreadsheets, presentations, internet usage, and e-mail among other things.
Computer Shiksha has been transforming lives of children from the underprivileged families by making them computer literate. Students of schools enabled across 17 states – Assam, U.P., M.P., Delhi, Gujarat, Haryana, Jharkhand, Uttarakhand, Rajasthan, Punjab, Bihar, Maharashtra, Tamil Nādu, Telangana, West Bengal, J&K, and Karnataka avail free digital literacy through Computer Shiksha.
Bridging the gap in digital education
Talking about how Computer Shiksha is working to bridge the existing gaps in digital education in India, Mr Pradeep Marwaha, Vice President, Computer Shiksha shared, "Computer Shiksha helps provide free computer literacy for the under-served at schools, where students are already regularly attending classes. We don't just provide computers but deliver a complete package including video course-ware, training, monitoring, evaluation, free lifetime maintenance support and certification. And, all of our services come free as a pay back to society. Our vision is to bridge the divide between 'haves' and 'have-nots' using technology. Our aim is to provide digital literacy to 300,000 students across India by March, 2025."
In line with SDG 4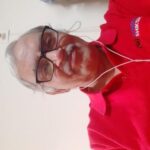 Sustainable Development Goal 4 or SDG 4 is to ensure inclusive and equitable quality education and promote lifelong learning opportunities for all. This is among the 17 Sustainable Development Goals established by the United Nations in September 2015.
In line with the same, Mr Marwaha informed, "Our activities are designed for inclusivity. We ensure our services provide quality computer education to all (#SDG4). Our focus is to bridging the digital gap and overcome urban rural gap, gender gap and underprivileged background gap. Schools approach us for Computer Shiksha courses and we enable that with the help of contributions from corporate and donors. We have developed self-learning videos in 7 languages including a foreign language (French). All our self-learning videos are free for download from YouTube."
CSR support
Several companies are supporting Computer Shiksha by donating their end-of-life computers or by providing new computers for your learners. These include ICICI Bank, Genpact, Adobe, BCG, Lenovo, Newgen software, Volkswagen (VWIT) and VI (Vodafone-Idea) among others.
Computer literacy also benefits a child's family
How does making a child digitally literate benefit his/her family? Responding to our question, the spokesperson expressed, "Students from under-served communities who may have otherwise never even got to see a computer are becoming familiar with computers, gaining confidence to work on computers, the initial phases of this project make them familiar with Paint and Office tools like word processing. Besides the children, Computer Shiksha impacts the families and community from where these children come."
Elaborating on the same, he explained, "Computer literacy as an employability tool is no more valid. There are no jobs of data entry anywhere in the world, and whatever may be still available will soon vanish due to AI. On the contrary, computer literacy is just as essential as English, Hindi and Maths, because without this knowledge one just won't be able to fit in the society, nor get any job in future, because computer education like Mathematics needs to be inherently known to perform any job. In addition, all Government benefit schemes are available mostly online, which people from under-served communities are just unable to access due to not knowing computers. So, computer literacy shifts from an employability tool to an essential skill just to survive in the society."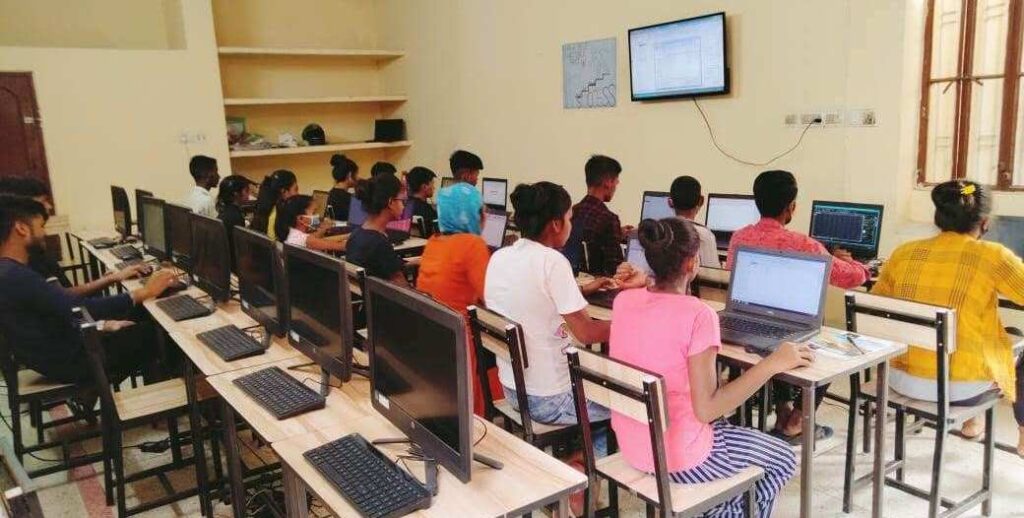 How to support digital literacy for the underprivileged
Urging Indian citizens to come forward and contribute to the cause of spreading digital literacy among the underprivileged, the VP shared, "Help us reach 29 crore students in India (age 5- 16 years) who will otherwise pass out from schools without ever knowing how to operate a computer. Support Computer Shiksha with CSR funds for adding as many schools as possible, enabling the refurbishment of 2000 nos + computers received from corporates as donation, keep donating end-of-life computers and sponsor the supply of CS Magic Boxes."
Ahana Bhattacharya can be reached at ahana@thecsrjournal.in