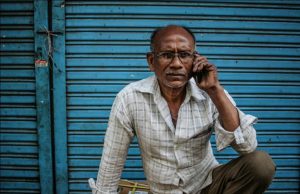 Did you receive any phone call from TRAI lately? Beware as you may be a target of scamsters! The Telecom Regulatory Authority of India (TRAI)...
The Indian government is the first in the world to make corporate social responsibility (CSR) mandatory for the private sector. Executed in the right...
The Ministry of Corporate Affairs has made an internal CSR committee mandatory for every company spending on corporate social responsibility (CSR) in India. Such...
Social activist Chinu Kwatra undertakes several initiatives –from cleaning beaches with his team called 'Beach Warriors' to feeding underprivileged children daily in 'Roti Ghar'....
Job scams were not so common in India before the digital revolution. Job postings used to appear in the newspaper's classifieds section, which was...
The biggest concern is whether companies will resort to loopholes in the Act to avoid wp spending. Some members of Parliament have expressed fear that the companies may adopt covert modalities to escape from the mandatory spend.