New CSR Project For Truck Drivers to Ride Easy
Truck drivers have a thankless job. They trudge long and winding roads alone for a paltry sum. The terrain is often treaacherous, challenging their very lives if they take one wrong turn or fall asleep at the wheel. They brave extreme weather to transport goods for people they will never meet. Truckers are exposed to air and noise pollution rampant on the highways.
A nutritious meal is hard to find in the remote locations they frequent. Good sleep is a luxury they cannot afford because of the punishing schedules. This makes them prone to a host of diseases. Hypertension, diabetes and liver cirrhosis to name a few. To top it all, loneliness is an occupational hazard for truck drivers and can lead them to take risks that could lead to addictions and jeopardise their wellbeing further. Truck drivers in India show a higher prevalence of STIs (sexually transmitted infections) due to this.
These

host of issues

cannot be addressed by a single organisation. It would take a good partnership on a holistic programme to tackle the challenges that the trucker community faces throughout the year. The COVID-19 pandemic has amplified their list of woes. Many truck drivers have moved to their villages after the lockdown and have lost their means of employment. To soothe their troubles, the CSR arms of

Ambuja Cement

and Pernod Ricard have come together to chalk out a long term corporate social responsibility plan that will not only tackle the substance abuse and health issues among truckers but also prevent them from falling prey to road accidents.
The new CSR project is a three-year-long intervention that Pernod Ricard Foundation and Ambuja Cement Foundation (ACF) will conduct in three phases. They have chosen a group of 3,500 rural truck drivers in Derabassi (Punjab). Behaviour change with respect to responsible consumption and nutrition is one aspect.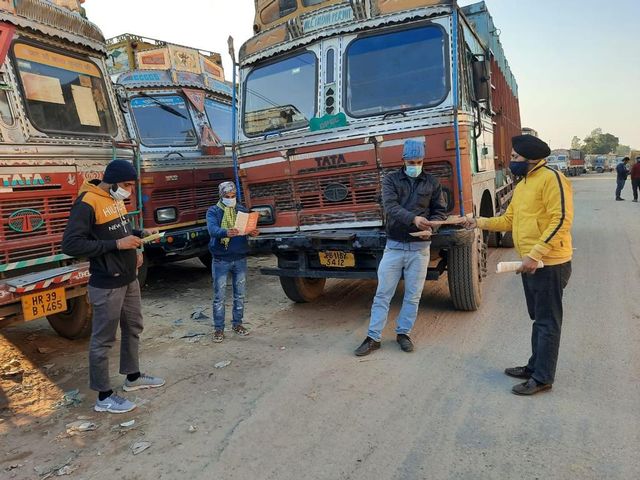 For continued impact, the implementors will build a committee within the trucker community that comprises union members, local government and local organisations. They will set up a vision care centre for eye care of the beneficiaries, alcohol and substance abuse counselling, road safety sessions by the RTO, and support groups for the migrants so that they are able to take ownership long after the intervention is completed.
While

Pernod Ricard

has made a commitment of Leaving No Trucker Behind when it comes to preventive healthcare and road safety, ACF has organised health camps on HIV and STI for over 71,000 truck drivers. It has been working with government agencies like National AIDS Control Society, Punjab State AIDS Control Society, Chandigarh State AIDS Control Society and private players like the CSR arm of Apollo Tyres for the good health of truckers.