Ambuja Cement CSR brings CONCRETE Changes in the Life of 2.7 million People
Since its inception, Ambuja Cement has made India proud by making India self-sufficient in meeting her infrastructural needs. The company which is one of the most well-run companies in India has equally focussed on developing the community around which it operates. Corporate Social Responsibility initiatives of Ambuja Cement reach out to 2.7 million people across 44 locations in 11 states of India.
Ambuja Cement addresses some of India's most important development challenges in the areas of water resource management, livelihood promotion, social development, women empowerment and infrastructure development. The Companies Act 2013 which made Corporate Social Responsibility mandatory did not make a huge difference in the funds allocated by Ambuja Cement towards CSR as the company has been working extensively to bring about social development since 1993. In the last FY 2020-21, the company spent Rs. 53.97 Crores on their CSR initiatives.
The CSR Journal in its #LetsTalkCSR series is evaluating the CSR initiatives of Ambuja Cement in this detailed report.
The below video highlights the various CSR activities of the Ambuja Cement Foundation.
Ambuja CSR Spends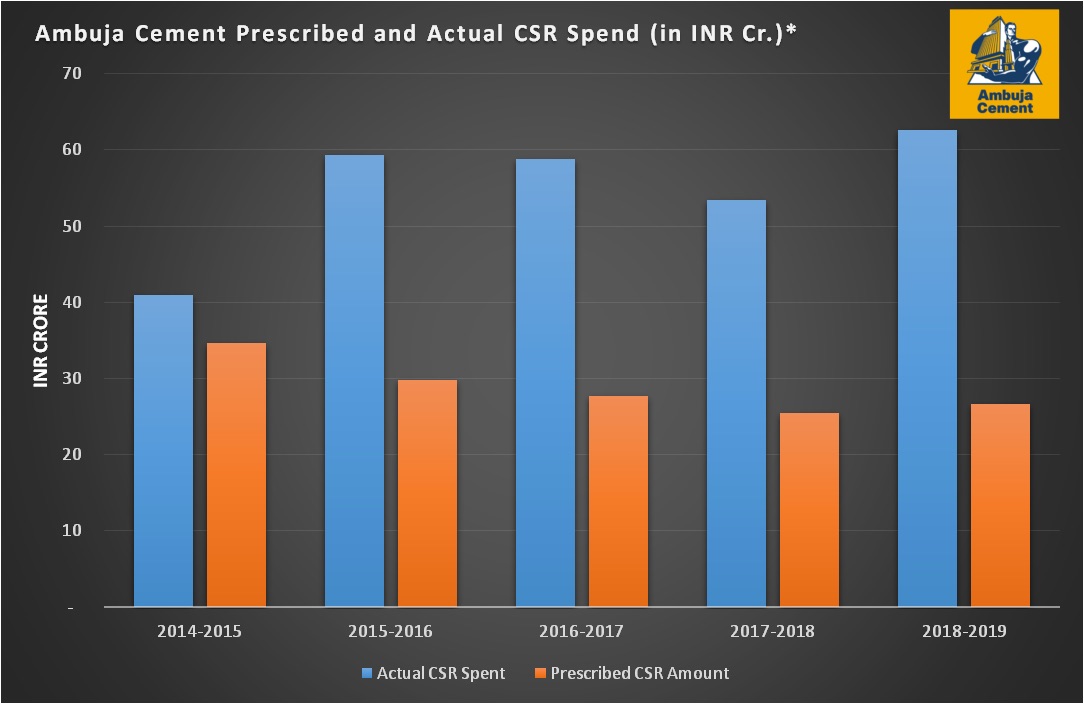 1. Ambuja Cement Foundation – The CSR arm of Ambuja

Ambuja carries out its CSR activities in India through the Ambuja Cement Foundation(ACF). Ambuja Cement Foundation was established in 1993 to bring about a change in the social development around its operations. ACF works exclusively with rural communities on issues related to Water Resource Management, Agro & skill-based livelihood generation, health, education, women's empowerment and rural infrastructure.
The Ambuja Cement Foundation is the Corporate Social Responsibility arm of Ambuja Cements Ltd. which works with the communities surrounding Ambuja's manufacturing sites and envisages bringing about a positive change in their lives. The Foundation is engaged in a variety of people-centric, integrated rural development projects. Since its inception, the Foundation has expanded its reach and diversified its programmes to include as many members of its stakeholder group as possible. While working with the participation of the people, ACF has held its mission statement central to all its operations. The Foundation has a presence in twelve states across the country and is engaged in programmes like Natural Resource Management, Agro-based and skill-based livelihoods and improvement of health status, educational support and economic enhancement.
2. CSR Policy
Ambuja CSR Policy intends to:
– To lay down guidelines to make CSR a key business process for sustainable development of the society.
– To directly/indirectly undertake projects/programs which will enhance the quality of life and economic well-being of the communities in and around our plant and society at large.
– To generate goodwill and recognition among all stakeholders of the company.
2.1. CSR Committee
The Company has constituted a CSR and Sustainability Committee as required under Section 135 of the Companies Act, 2013. The Company is at the forefront of undertaking various CSR activities in the fields of Health and Sanitation, Skill Development, Agriculture, Water Resource Management and Women Empowerment which has tremendously benefitted the communities around its operations. Sustainability has been embedded in the Company's Vision statement and is a major thrust area for carrying its activities in the most sustainable manner. The major Sustainability areas include Health and Safety, Environment, Alternative Fuels and Raw Materials (AFR), Waste Management, Renewable Energy, Sustainable Construction Practices etc.
The Company has also formulated "CSR Policy", "Sustainability Policy", "CSR and Sustainability Charter" and also publishes its Annual Corporate Sustainable Development Report (GRI G4 compliant A+) which is available on the Company's website. The members of the committee are as follows:
1) Mr N. S. Sekhsaria (Chairman)
2) Mr Nasser Munjee
3) Mr Martin Kriegner
4) Mr Rajendra P Chitale
5) Mr Mahendra Kumar Sharma
6) Mr Neeraj Akhoury
7) Ms Pearl Tiwari
The CSR committee performs the following functions:
a) frame the CSR Policy and its review from time-to-time.
b) ensure effective implementation and monitoring of the CSR activities as per the approved policy, plans and budget.
c) ensure compliance with the laws, rules and regulations governing the CSR and to periodically report to the Board of Directors.
d) review and monitor Sustainability initiatives and its performance and such other related aspects.
2.2. CSR Team
Pearl Tiwari is a Director, and the CEO of Ambuja Cement Foundation and the President of the CSR & Sustainability division at Ambuja Cements Limited. She has more than 35 years of experience in the social development sector and is known for her focus and know-how in community development.
The board of Ambuja Cement Foundation comprises stalwarts from the industry who are known for their top-notch management skills and use them to bring about a positive change in the community. The bord of the Ambuja Cement Foundation includes Mr Sharadchandra Kale, Mr P K Laheri, Mr C S Rajan, Ms Ashni Biyani, Mr Vijay Kumar Sharma, Ms Padmini Somani (Founder-Director of the Salaam Bombay Foundation), Mr B L Taparia and Mr Neeraj Akhoury.
The Leadership Team includes people who have varied experience across all social sectors. The following are the members of the ACF CSR leadership team:
a) Mr Chandrakant Kumbhani – GM, Community Development
b) Mr Ravi Nayse – GM, Skill Development
c) Ms Anagha Mahajani – GM, Program Research & Monitoring
d) Mr Manoj Agarwal – DGM, North & East
3. CSR Strategy
Ambuja CSR initiatives strive for development that positively impacts society and brings about a lasting change in the life of the community. The CSR projects take responsibility for the Company's actions and encourage a positive impact through its activities on hunger, poverty, malnutrition, environment, communities, stakeholders and society.
4. Healthcare
Ambuja Cement Foundation strongly believes that Indian Healthcare requires critical investment and support by the private sector to ensure that that it matches global standards.
4.1. Tackling HIV/AIDS among Truck Drivers
The trucking community is notorious for being carriers of HIV/AIDS. The Dhulagarh Truck Terminal in Sankrail, on the outskirts of Kolkata, is a major transport hub with approximately 6000 trucks halt there every day so that truckers can park their lorry, await entry into the city at night, drop off and pick up a new load and continue the routine. The truck drivers work in tough conditions with unusually long working hours and also stay away from their family for months. The difficult road and driving conditions and the long working hours take a toll on the physical and mental health and wellbeing of truckers and many of them access Commercial Sex Workers with a small percentage of the truckers using condoms. This has led to a high prevalence of HIV/AIDS in the trucking community.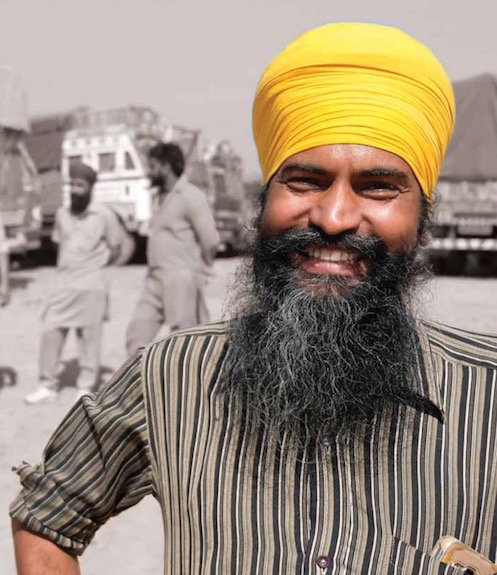 ACF in partnership with Apollo Tyres Foundation initiated the establishment of a Health Care Centre under a Public-Private Partnership (PPP) model. It was established in 2009 at the Dhulagarh Truck Terminal and provides a range of health care services such as the prevention, identification and treatment of HIV/ AIDS along with other sexually transmitted infections. The centre also provides health services related to vision care, creates awareness on tuberculosis and other non-communicable diseases including diabetes and high blood pressure which has a high incidence among the driving population.
The majority of health concerns that affect truckers requires behaviour and lifestyle changes and hence the program focusses on using innovative ways to deliver the message. They conduct puppet shows and hold information stalls to create awareness among truckers to teach them better ways to protect and manage their health.
The footfall in the Clinic increased from 2704 in 2009-10 to 6262 in 2018-19. Additionally, the percentage of sexually transmitted patients against footfall decreased from 30.47% to 2.85% – largely thanks to the sale of condoms which has increased from 7814 in 2009-10 to 30,500 in 2018- 19. With such success, ACF and Apollo Tyres Foundation decided to take the programme to other key locations where a high volume of truckers are prevalent. The programme expanded to other locations like Surat, Farakka and Nalagarh where trucks converge on Truck Terminals. In each of these places, you see a sea of trucks parked. And close by are thousands of truckers sipping chai – a sea of happy, smiling, healthy faces! The truck drivers are an important stakeholder in the heavy industry and Ambuja Cement Foundation wants to continue bringing a positive change in the life of the truckers.
4.2. Other Health Initiatives
Ambuja Cement believes that Corporates have an important role to play in providing value-addition to optimise Health & Wellness Clinics at a grassroots level. This could be via supporting the development of core infrastructure, the introduction of telemedicine to connect with tertiary care hospitals for specialised services, and strengthening the skill sets of health workers, paramedics and doctors. And hence the company through its CSR projects makes various interventions in the healthcare system especially in the rural areas where access to quality healthcare is a major issue and also comes at a hefty price.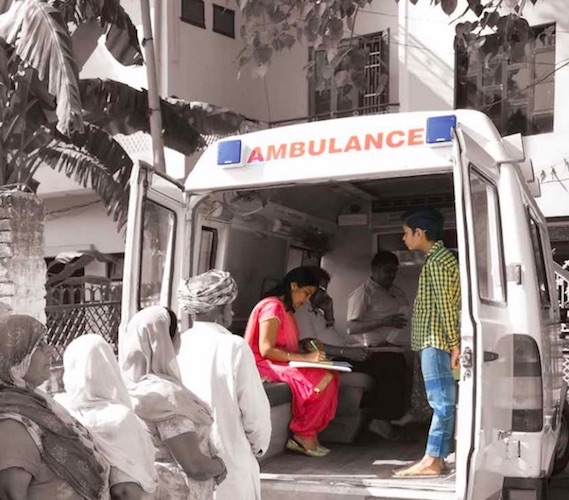 Malnutrition is major issues faces by people in India and hence ACF, in partnership with the Integrated Child Development Scheme Departments (ICDS), initiated a baseline study and has proposed interventions to strengthen the resources of Anganwadi centres, develop capacities of Integrated Child Development Scheme Department (ICDS) staff and ensure participation of village-level institutions. ACF has initiated malnutrition interventions across 30 Anganwadi Centers of Dadri (Uttar Pradesh), covering 5 villages and aims to create awareness which will lead to a domino effect and bring about a change in other villages in the district.
The youth is plagued by Non-Communicable Diseases (NCDs) which have a 62% mortality rate. The majority of NCDs are lifestyle-related and can be prevented via education and awareness. ACF expanded its reach in NCD intervention by adding two new locations in Punjab and Uttarkhand – spreading awareness in an extra 20 villages, 9,270 households and 52,709 individuals. ACF collaborates with the Government to conduct NCD programmes focused on Community Based Assessment Checklist (CBAC) to identify at-risk populations and provide referrals for diagnosis and treatment. This awareness helps curb the burden of NCDs in future generations.
The prevailing sanitation standards in India are a major cause of concern leading to many diseases. ACF, in collaboration with communities, community-based organizations, Self-Help Groups and Federations has achieved 100% toilet coverage in 146 out of 227 villages and the rest with 80% coverage. Sanitation drives were conducted in 227 villages to ensure a toilet in every household.
5. Education
5.1. Ambuja Manovikas Kendra
A whopping 26.8 million people in India are specially-abled individuals. Only 1% of the 12 million differently-abled children attend school and more than 60% of the people who are differently-abled are unemployed. This is a vicious cycle and hence Ambuja Cement CSR founded the Ambuja Manovikas Kendra to change the situation at the grassroots level. They envisage to improve the quality of life of differently-abled children and teach them skills so they can be independent in their day to day activities and they have been pretty successful at that.
Children between the age of 0-6 years with delayed development/mental retardation receive early identification and assessment. Special programs are developed to bring about behaviour modification and guidance for medical intervention. A therapeutic Centre has also been established to provide regular Physiotherapy to tackle issues such as poor balance, weak gross and finer motor skills. These centres also provide Speech and Occupational Therapy.
4 athletes from the Punjab Floor Hockey team won a Gold Medal at the National Championships. AMK won the overall championship trophy in the 21st Punjab State Special Olympics games, and Ms Ramandeep Kaur (Senior) was a member of the Indian Unified Female Football team that participated in the World Cup held in Chicago.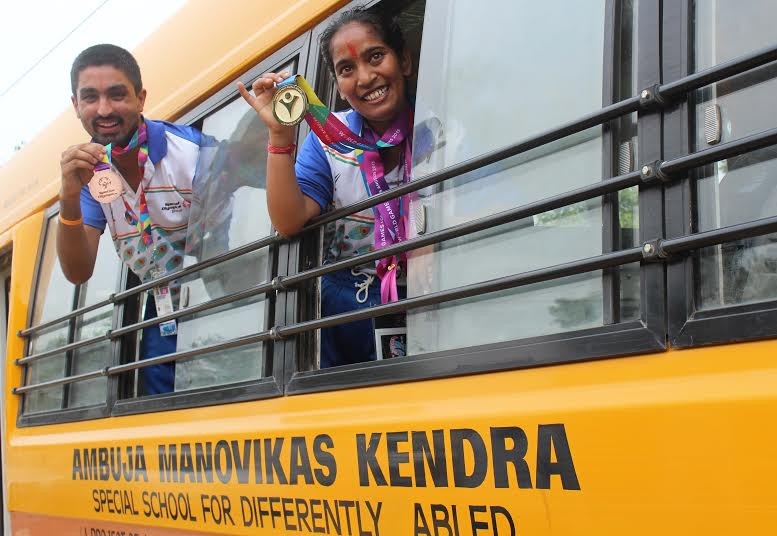 5.2. Value Addition in Government Schools
India has a huge network of government schools which provide free basic education to its large young population. ACF CSR provides a number of interventions to help value-add government schools in the communities in which they work. With Ambuja's focus on infrastructure and quality education, the programme works in collaboration with the Government, School Staff and SMCs to enhance learning outcomes and environments for students.
The government schools find it very difficult to find English speaking teachers and hence the students even after passing from school find it difficult to converse even in basic English. Ambuja as a part of its CSR projects in Chandrapur organised an English Language Training Programme for school teachers as part of a pilot programme, focusing on the programme in the areas of speaking, reading and writing. They tested the abilities of students of 10 schools in Chandrapur, and found that they lacked reading skills, struggled with spellings and had very less vocabulary. After the success of this pilot programme, ACF plans to expand
6. Rural Development
A nation's economic growth is backed by robust infrastructure and India lags behind the world when it comes to this metric. The situation becomes dire when considering rural areas of India. The infrastructure in rural villages across India is sub-standard and does not adequately support villagers in agriculture, business, connectivity, social cohesion or the upliftment from poverty.
Community Infrastructure is necessary to support villagers in their day to day lives. ACF provides facilities such as community halls, common washing areas and boundary walls is necessary to protect spaces. 20 Community halls were renovated or newly constructed across 7 locations in the last financial year. 22 schools and 3 ICDS centres were repaired and 4 new schools were constructed during the year. ACF helped communities construct boundary walls for common places like schools, across 9 villages and ACF also constructed 10 new washing platforms in Bhatapara and Darlaghat.
Ambuja Cement Foundation through its CSR initiatives invests in rural infrastructure in its core villages, to improve access to market centres, enhance schools and make various aspects of day to day life easier for the people who live there. Infrastructure is a hygiene factor when it comes to development and Ambuja Cement wants to play a starring role in providing it to the community around which the company has its operations.
Over the last financial year, Ambuja Cement constructed 92 km of roads, built 30 schools, laid 37 km of water distribution pipeline, ensured 100% toilet coverage in 146 villages and developed 284 community places.
7. Sustainable Operations
Ambuja Cements ranks 4th globally in the Construction Material Category adjudged by the world-renowned Dow Jones Sustainability Index – 2019. It is the highest-ranked construction materials company from India showing how focussed the company is on operating sustainably and giving back more to the society than it takes from it.
7.1 Water Conservation
Producing Cement consumes a lot of natural resources and the industry is notorious for its discriminatory use of water, energy and land. Ambuja Cement wanted to be different and has striven to embed environmental and social considerations in business decisions since its inception.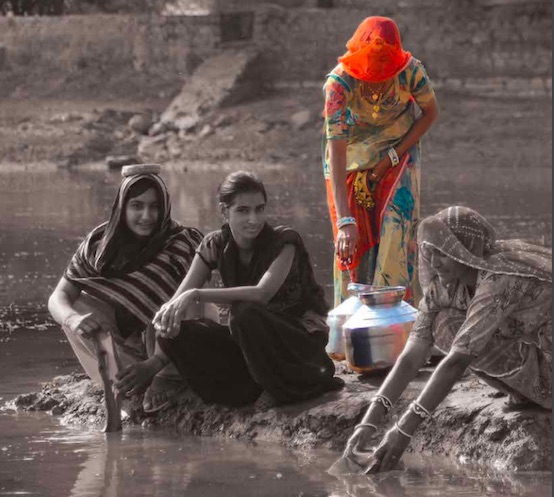 Ambuja Cement is 8 times water positive which means it gives back 8 times as much water as they use in their operations. Ambuja Cement through its CSR arm, Ambuja Cement Foundation (ACF), works extensively in the company's neighbourhoods to manage water resources through conservation and harvesting. The multidimensional approach includes Rain Water Harvesting at its factories, use of percolation wells, construction of check dams and creation of potable water distribution system.
7.2 Waste Management
Industrial operations produce a lot of waste and Indian companies are infamous for dumping that waste illegally leading to the destruction of the environment.
Ambuja has perfected the sustainable management of its waste and also provides state-of-the-art sustainable waste management services to other industries and waste generators through cement kiln co-processing by its Geocycle brand.
The company co-processes waste from the agricultural, industrial and public/municipal sectors which has enabled it to significantly replace traditional fuels with alternate fuels & raw materials (AFR).
8. COVID-19 Relief Measures
The cement business is a labour-intensive business and Ambuja Cement closed its plants to protect the employees. After the government issued directives on operating essential services, Ambuja Cement resumed operations at some of its sites in a phased manner giving utmost consideration to the health and safety of its people. Screening, social distancing rules in plants and warehouses is being strictly maintained to take utmost care of its employees.
8.1 Creation of Information dispersal team
The Ambuja Cement Foundation took some quick steps after the lockdown was announced to protect the communities where it operates. Operating one of the biggest cement companies in India has given them the core competency of executing difficult plans. The business used this skill in laying out a plan of action to fight this pandemic. Their plan touched the lives of seven lakh people.
They selected individuals from the community and made them Single Point Of Contacts (SPOCs) who were in regular touch with the health authorities of the government and dispersed the correct information in the community. The value of right information was never so prominent as it was in this pandemic wherein fake news and fake videos were being circulated to create panic among the people. 4000 SPOCs created till date in 2000 villages have been working diligently alongside health authorities sharing information on helpline numbers and Public Distribution Systems.
8.2 SHG women and Face Masks
The face mask was an essential tool to fight the pandemic as well as it was an economic opportunity which could be capitalised for the benefit of the Self Help Groups (SHGs) that Ambuja Cement foundation supports through its CSR activities. ACF helped the women SHGs to start their own micro-enterprise which not only made them independent but also helped the community fight COVID-19.
Around 2000 empowered women from 9 locations created more than 2.2 lakhs face masks till date and these masks were distributed across locations.
8.3 Creation and Distribution of Ration Kits
The pandemic hit the needy right where it hurt the most. The Lockdown which was essential to protect the people of this country also created a situation where daily wage labourers struggled to put food on the table.
Ambuja Cement used its CSR funds to provide Ration Kits to 10,000 families across different locations. Ambuja Cement joined hands with ACC Cement and collaborated to help NGOs working towards distributing food supplies. They contributed Rs.3.3 crores to three NGOs to support daily-wagers and migrant labour who were struggling to meet their basic needs.
8.4 Oxygen and Support to Medical Centres
The second wave of COVID-19 in India proved to be extremely disastrous with people losing lives at a very high rate. The healthcare systems collapsed, and there was an extreme shortage of oxygen, necessary medicines as well as healthcare services. During this time, Ambuja Cement set up 1 oxygen plant at Ambuja Hospital, Ambujanagar, Gujarat. It provided 192 Oxygen Concentrators to various COVID-19 centres, hospitals and isolation centres. In addition to that, 25 Oxygen Cylinders, 5 Ventilators, 11,360 Triple Layered Masks, 100 Thermal Scanners and many more necessary supplies were provided by the foundation.
8.5 COVID-19 vaccinations in villages
ACF has been assisting beneficiaries and the local government administration during the vaccination drive since January 2021. It initiated vaccination awareness programs in villages with 73 IEC materials, 8 videos and 23 new images distributed to all SPOCS & community members from January onwards. This included vaccination awareness with scientific information to address anxiety and myths based on govt. guidelines.
8.6 COVID-19 Safe Home – Farakka
ACF in collaboration with Block Development and Medical Team, set up an Isolation Centre (Safe Home) of 30 beds. The centre was equipped with 5 oxygen cylinders and all other necessary infrastructure. Only asymptomatic and mildly symptomatic patients were allowed to be admitted at the safe home. The Safe Home was connected to the nearest Block Hospital. All clinical Parameters like temperature, pulse, oxygen saturation, breathing rate monitored by the Public Health Functionaries at the isolation centre. Additionally, 24×7 Ambulance was also made available at the centre.
Conclusion
Ambuja Cement uses its CSR funds to bring about concrete changes at the grassroots level in the life of 2.6 million people in India. Ambuja Cement Foundation through its CSR projects has worked towards helping the communities achieve sustainable development. The companies commitment towards CSR is clearly visible when you compare the higher outlay of funds as compared to the mandatory spends under the CSR law.
Ambuja Cement is one of the most profitable construction material companies in India which highlights that operating profitably and sustainably go hand in hand.