National Youth Day 2023: Problems faced by India's youth after the Covid-19 pandemic
The Covid- 19 pandemic has not just been about health issues caused by the coronavirus, it has had far reaching impact on human society worldwide be it financial, physical, emotional or psychological. There has been no end to the misery caused by the pandemic. And India is no exception. As the new Covid-19 variant XBB.1.5 has started spreading, people have started taking precautionary measures while panicking about the possibility of one more lockdown and its consequences.
While everybody from an infant to a 95-year-old has been impacted by the pandemic in some way or the other, the pandemic has severely hit India's youth. On National Youth Day 2023, The CSR Journal takes a look into the problems faced by India's youth during Covid-19 and in the post-pandemic period.
Job loss, paycut
A major blow caused by the nationwide lockdown (starting March 2020) was on the job market. The youth lost jobs, experienced paycuts, increment was stopped and hiring almost came to a halt and a lot of small, medium businesses were shut down.
"The post pandemic era is one of uncertainty in terms of employment or entrepreneurship. India is the land of millennials, but the pandemic has made a large section of the youth averse to entrepreneurial risks," observed Sreeparna Zamindar, a Chennai-based freelance writer.
Lower disposable income
"High inflation has resulted to lower disposable income among the youths. If you see in the last couple of years, from food to fuel, from beauty parlour bill to restaurant menu to fresh fruits and groceries, the price of everything has gone up and considerably. Products and services everything has become so expensive that now we don't have much money left after paying our taxes and all the monthly expenses because our salary didn't increase as much," shared Mumbai-based banker Avirupa Jha.
Adjustment issues after WFH
Work from home (WFH) became the new normal during the lockdown in 2020 and there are companies which even till date have their employees operating from home in hybrid mode or permanently. However, for people who have gotten used to the comfort of operating from home, commuting daily on public transport to and from work, sitting for a certain hours at office, they are having adjustment issues.
"I think another big problem has been caused by remote working. A lot of youngsters have gotten used to remote working and flexible working hours but post pandemic it is difficult for them to get back to office routine. Also, being confined at home, lack of travelling and lack of exposure to sunlight has caused Vitamin D deficiency in almost all of us, lowering our immunity which leads to frequent illness," Avirupa added.
Rising crime rates
In the present day, a lot of people around us no longer practice the same profession they were associated with till before the lockdown. There are many examples around us where an engineer has turned into interior designer, a school teacher has turned into home baker, a journalist has started selling clothes online or a graphics designer is delivering grocery in order to earn a living and a lot of underprivileged female students living in urban slums have quit learning to take up jobs as domestic help and other part time jobs. However, not everyone who lost their job, found another one.
Job loss due to lockdown and lack of access to alternate source of income led to a rise in crime rates across the country soon after the first wave of Covid-19. "Talking about the youth, we have seen rising crime rates and mental health issues arising from unemployment and social insecurities. Post-COVID sequelae (better known as long COVID) has led to symptoms like memory fogging, persistent hair loss, etc. among many people," observed Bengaluru-based scientist Dr Pritha Ghosh.
Increased screen time, exposure to violent content
During the lockdown, due to work from home, digital education and watching TV/OTT, the screen time of people knew no bounds, which led to a sudden rise in eye problems across all age groups in India.
Talking about the negative impact of enhanced screen time, Chennai-based writer Sreeparna explained, "Ever since the pandemic hit India, the youth has been hooked on to OTT platforms, leading to a rise in their screen time. Also, with the large number of violent web series at their disposal (which do not have any restrictions by the censor board), it has the potential to further derange a fragile mind that is still coping with the stresses of the pandemic. This can manifest in growing criminal tendencies, as was evident in the Shradhha Walkar case."
Gender gap a barrier for digital learning
Children and young adults experienced a shift to digital or online education, the inconveniences of which are many. Due to lack of access to digital tools required for online learning, a lot of students from low income families, especially female students have had to quit education during or after the initial phase of the pandemic.
Talking about this, Kolkata-based Sociologist Pinaki Roy said, "During the pandemic, the major problem was a sudden shift to online education. A lot of underprivileged students in our country cannot even avail face to face traditional education, where will they get a smartphone or computer from? Yes it is true that there is a smartphone even in rural households these days, but the question is, do the females have access to the same? Gender gap exists here also. A female student of mine from a remote village of Bengal could not attend my virtual lectures at that time because there was only one smartphone at home which was handled by her father and elder brother."
Weight gain, Mental health, addiction, hormonal issues
Integrative Nutritionist and Health Coach from Mumbai, Karishma Shah highlights the problems relating to mental health, addiction and hormones experienced by the youth during and after the pandemic. Karishma said, "There has definitely been a rise in mental health issues in the youths when we struck because movement was restricted and they couldn't go out to meet their friends and family members. This isolation led to a lot of mental health issues and physical health problems."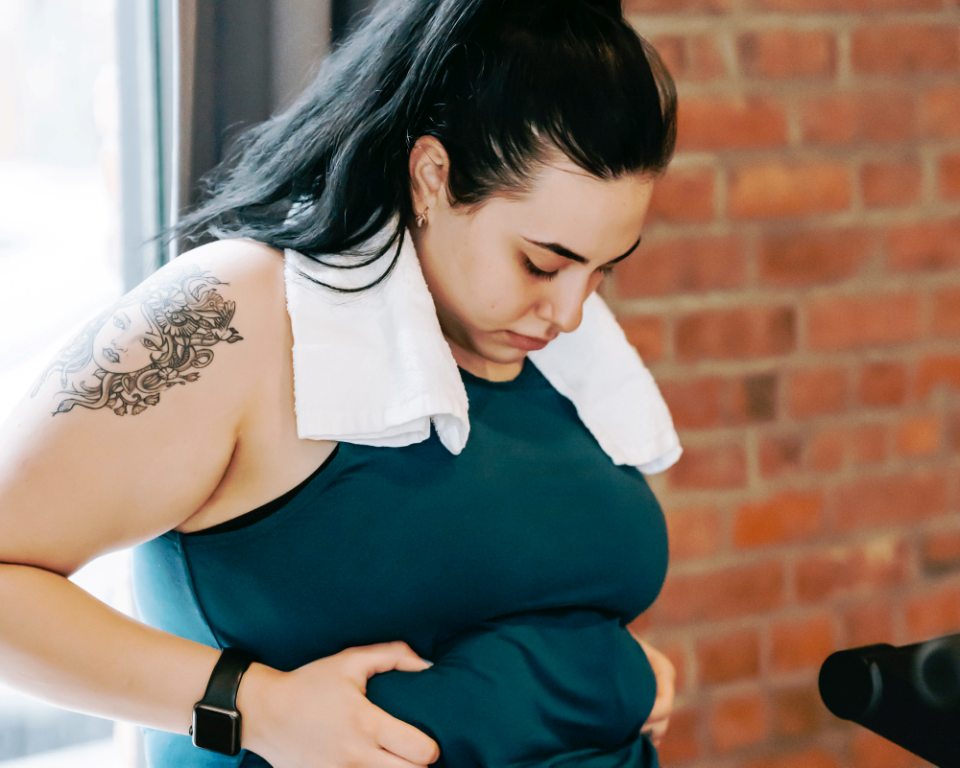 "The major issues which I noticed in my clientele include weight gain because there was no movement and there was no regulation in the kind of food people were eating. People ate junk for 3-5 days in a row or even more which resulted in weight gain. Talking about mental health, there have been anxiety issues depressive episodes and panic attacks.
Thirdly, I have seen a rise in addictions during the Covid period. It could be alcohol consumption smoking recreational drugs or even food as a medium of enhancing the feel good factor for people. Lastly, hormonal issues are very intricately aligned with the way we lead our lifestyle. So things like thyroid, hypertension, endometriosis, cholesterol all these are hormone-related lifestyle disorders. When your lifestyle is not okay or you're not doing certain things which you're supposed to be doing at a certain age, you might develop these lifestyle disorders. I have seen a massive rise in hormonal conditions among the youth during the pandemic," she informed.
Social media addiction, lethargy, back pain
Social media has always been an addiction among India's youngsters since the inception, which enhanced substantially during the lockdown, observes 26-year-old corporate professional Abhilasha Bhattacharya from Kolkata.
Abhilasha expressed, "Social media platforms like Facebook and Instagram have always been popular among India's youth but during the pandemic, this turned into an addiction. Along with this, people started uploading random stuff on video sharing platforms for popularity and money. Addiction to online games has also gone up since the pandemic. Prolonged hours of sitting at work or to watch content or play games at the computer, TV or phone has affected our body badly resulting in problems like upper back, lower back and tailbone pain."
"Confinement and lack of movement has made a lot of youngsters lethargic which is an obstacle in their way of getting back to regular routine in the present time. Due to this lethargy, we now prefer to search for things online more than physically going to shops to buy the same," she signed off.
Ahana Bhattacharya can be reached at ahana@thecsrjournal.in