Home
Header News
National Tourism Day 2023: Jammu & Kashmir is the new tourist hotspot...
National Tourism Day 2023: Jammu & Kashmir is the new tourist hotspot post pandemic
"Agar firdaus bar roo-e zameen ast, Hameen ast-o hameen ast-o hameen ast. (If there is a paradise on earth, it is this, it is this, it is this)," the beauty of Kashmir can perhaps be best described by 13th century Indo-Persian Sufi poet-musician Amir Khusrau's couplet.
The tourism industry has experienced perhaps its all time worst phase during the worldwide Covid-19 pandemic. It has been extremely difficult for hoteliers, resort/homestay owners, airlines, travel agents, car/bus on rent owners and others associated with the tourism industry to survive and sustain.
However, there is a flip side to everything! Looking at that, there has been a boost among domestic tourism in the post-pandemic months. And none other than Jammu & Kashmir, also called 'The Paradise on Earth' has emerged as the winner!
On National Tourism Day 2023, Mr Anil Punjabi, Chairman (Eastern Chapter), Travel Agents Federation of India (TAFI) opens up to The CSR Journal about the same.
Jammu & Kashmir tourists' hot cake
A big change has come regarding travel preferences among Indian tourists, all thanks to the Covid- 19 pandemic. People, who would earlier travel only international, have started exploring domestic destinations. Which destinations are currently the preferred choices among Indian tourists?
"People nowadays mostly prefer open areas like the beaches and forests. They are booking resorts, villas and homestays which are open and spacious as compared to enclosed spaces like hotels, which allow them to breathe and move around freely. Hills have always been popular; they are getting even more popular now even in winter months. However, the place which steals the show is Jammu & Kashmir. Bookings for J&K are selling like hot cakes! Tourists, who have been to Switzerland but never explored in India, are also rushing to J&K," Anil Punjabi told The CSR Journal.
Why domestic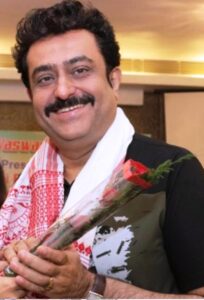 Explaining why domestic tourism is gaining popularity in India, Mr Punjabi revealed, "It started with tourists being forced to travel domestic just after the second wave, but now they are happy to travel inside India. Also, domestic is safer, cheaper and you don't need documents or visa, which makes it hassle-free and hence a preferred choice for many tourists. Earlier, people who would make 2-3 international trips in a year are now taking time out for domestic travel also and dividing their trips accordingly. We have also started schemes like EMI payment etc to attract more travellers, as it becomes convenient from them also."
How tourism suffered amid Covid- 19
"When the pandemic started, we were the first to be hit and last to be cured," expressed the TAFI spokesperson. He added, "Bookings were closed, everything came to a standstill. Visa offices, airlines everything were closed. We suffered a lot because tickets were already issued, people had made advance bookings for tours and packages. Millions of rupees got blocked this way. This started in 2020 and went on till at least 15-18 months. During that time, we held on to our offices and staff as much as possible. Then we started a chartered flights ambulance service just to survive and serve those in crisis."
Selling domestic to survive
"Gradually when India's borders started opening, we started selling domestic tourism, which we were not doing pre-covid, because our focus is mainly on international tourism. The way people started rushing to destinations, it seemed as if they are taking a revenge on the condition they have been in for the last few months. They just wanted to go out anyhow," Mr Punjabi expressed with a smile.
A better picture in 2022
In 2022, things started looking better for the tourism industry. Talking about the same, he said, "In the initial months, most of the borders and visa offices started opening up. Till summer we got good business from eastern part of India, which we didn't get in the last two years. The fares went up but one segment of people was ready to pay any amount of fare just for travelling. Hence, things went absolutely good for tourism till early 2022."
2023 Covid scare and RT-PCR test
With again Covid- 19 death reports emerging from China, international travel is experiencing an uncertainty due to panic among travellers. RT-PCR (Reverse Transcription Polymerase Chain Reaction) testing at airports has also resumed for people flying to India from certain countries.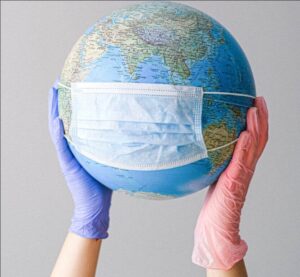 Quizzed on the same, the TAFI Chairman (Eastern Chapter) replied, "What we are facing in the last few weeks is some problem happening in the Far East and South-East Asia regarding Covid coming up again. When such kinds of news appear, people become a little apprehensive about travelling. They want to wait and watch. Even though there is nothing to panic but even if a few cases are found, international travel is impacted."
"Also, RT-PCR test has started in several countries since 1st January. People coming from China, South Korea, Japan, Singapore, Hong Kong and Thailand to India, need to do an RTPCR test before flying. This is irrespective of whether they have been vaccinated or not. Once they land here, they might have to undergo a random test if required," he further informed.
Travelling out of panic
With the apprehension of international travel stopping once again and rumours of lockdown doing the rounds on social media, many people are booking holidays out of panic. "With lockdown rumours in the air, some people are rushing to places like Thailand or Goa, with the apprehension that they might not be able to travel if there is a lockdown once again. But in reality, there is no lockdown coming at least in India and we need to understand that," expressed Mr Punjabi.
He also shared that there is absolutely no reason for Indians to panic at the moment. "We keep telling our travellers that there is nothing to panic if you follow the protocol like wearing mask, maintaining social distancing, sanitizing your hands etc. This is because rumours spread at a faster speed than what actually happens."
New flights to India
"However, we are expecting normalcy in the coming couple of weeks. A lot of airlines are looking forward to add flights to India and reinstate flights which were stopped due to the pandemic. Cities like Mumbai and Delhi are getting new flights because the demand is very high. So, the business looks good for the upcoming season," optimism in his tone.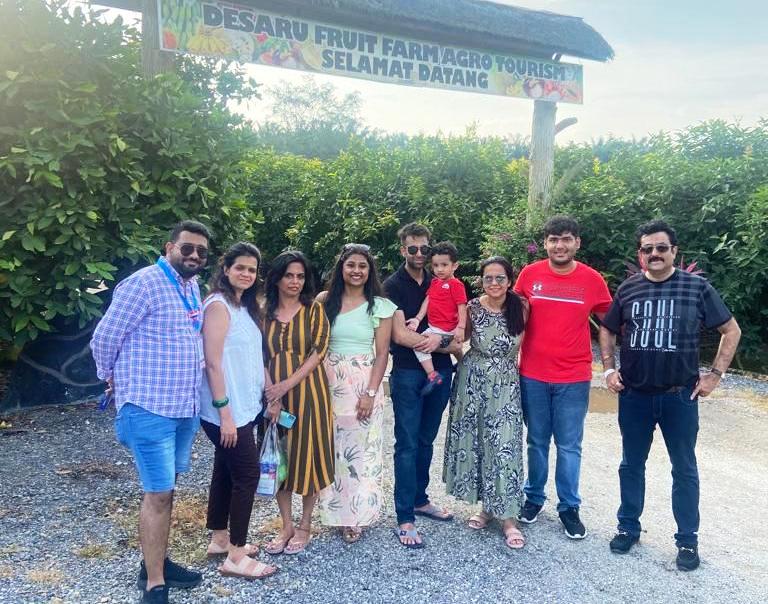 Message on National Tourism Day 2023
Mr Anil Punjabi signed off with a message for all on the occasion of National Tourism Day 2023. He said, "When you work, you make money, but when you travel, you become rich. While traveling you get exposure to our beautiful country and picturesque destinations across the world, which also allow you to learn a lot. And learning is earning!"
Ahana Bhattacharya can be reached at ahana@thecsrjournal.in