International Dog Day: Time to be kind towards strays
Ever since 2004, International Dog Day is celebrated on the 26th of August every year to spread the message encouraging people to adopt more dogs instead of buying them. However, even in 2022, disturbing pieces of news like 'stray dog tortured and killed', 'dog brutally tortured', 'puppy beaten/strangled to death' continue to make their way to the headlines.
Street dogs tortured, harassed- whose fault?
Pelting stones, throwing water on them, tying rope around their neck and forcefully dragging, beating with sticks, attaching firecrackers to their tail and spraying Holi colours all over their body are some of the common forms of cruelty we get to see in India till date. Not only this, people who feed stray dogs and get them vaccinated and sterilized, are often the victims of bullying and harassment.
Sharing his views on the same ahead of International Dog Day, Aurangabad's Ashish Joshi, who has been rescuing stray dogs since 2012 and currently feeds around 250 dogs daily in his locality every day, told The CSR Journal, "Youngsters who are often found torturing dogs, I feel it is not their fault. Rather it is their parents fault. If you notice a couple walking on the street with their child and if a stray dog comes near them, they will immediately shoo it away, even though it did not cause them any harm. These actions of parents leave a deep impact on the child's mind. The child observes this behaviour and grows up learning that one need not show kindness to street dogs and it is okay to hit them or scare them away."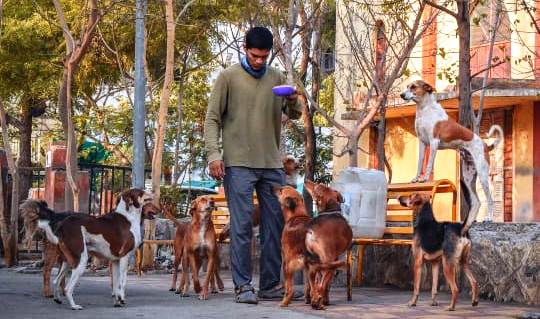 How can we change the picture
Architecture student Ashish not only feeds the strays within a 10-km radius of his house, he also gets them sterilized and vaccinated regularly. At home, he has kept a few physically handicapped indie dogs as pet which will not be able to survive on the streets.
Suggesting how we can change the picture of cruelty towards street dogs, the 24-year-old suggested, "This mindset needs to change. For instance, if you are going to get grocery along with your child, instead of shooing the street dog outside your house, please feed him/her with biscuits. This will set a positive example in front of the child who will grow up loving animals or at least being kind towards them. The child in turn will also encourage his/her friends, siblings or cousins to do the same. This is one way how we can reduce cruelty towards animals."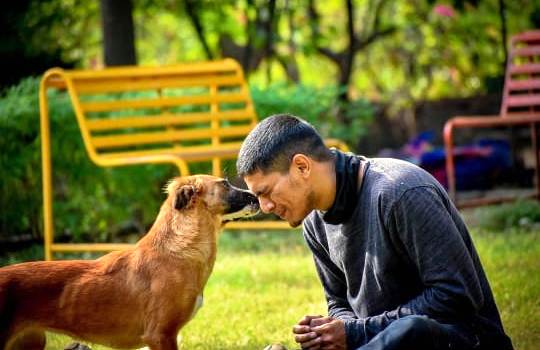 Why is it necessary to adopt and rescue street dogs?
Quizzed on the same, Ashish replied, "Majority of people who buy pups from breeders are not even aware what will be the cost of maintenance for that dog in its entire lifetime. The amount people spend on one foreign breed dog is enough to pet 10 indie dogs for a lifetime. I have been trying to spread this awareness that if you want to gift a puppy for example on someone's birthday, why don't you go for an indie instead of a Labrador?"
"Please feed stray dogs when you take your pet out for a walk. Please allow stray dogs to take shelter in your home when it is raining. These basic acts of kindness can make the world easier for stray dogs who suffer a lot every day. Please start this practice and also encourage others to do the same. Because all you will get is love and loyalty in return," he added.
Trolled for keeping indie dog as pet
Kolkata's Tanima Majumder, whose Facebook page dedicated to her 11-year-old indie 'Chiku' has over 50,000 followers, opened up about the negativity and trolling she has faced and continues to face till date. Opening up on the same, Tanima told The CSR Journal, "Chiku is a social media celebrity but I face trolling till date. While I do receive a lot of love both from residents in our locality as well as from netizens, but unfortunately there are people who taunt me for keeping a 'leri kukur' (indie dog) as pet. I brought Chiku home when he was just a month old and it's been six years since I started this Facebook page. At that time I faced a lot of negativity and trolling from a section of netizens just because my dog is an indie. Tired of this negativity, I had turned off messaging to the page."
Lockdown taught how dogs can be our best companion
"However, the scenario has changed a lot after the outbreak of Covid-19 in 2020. This is because people have realized during the lockdown how our pets can be our best friends and companions. My page now has over 50,000 followers. Love is pouring not only from social media, a lot of strangers visit my home just to meet my 11-year-old indie and spend some time with him," she informed with a smile.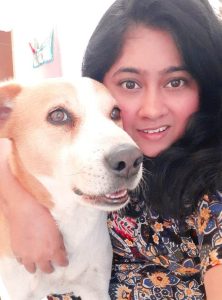 Tanima is a single mother residing in West Bengal's Chuchura (or Chinsurah, Hooghly district) with her 8-year-old son and 11-year-old indie dog Chiku. Before Chiku, there was a Labrador in her house. "From my personal experience I want to say that it is much easier to pet and train an indie dog as compared to any foreign breed. There is not much training required as indies understand our body language very well. Their immunity power is also very good," she said.
Raise your voice against cruelty towards stray dogs
Tanima feels it is very important to raise your voice in protest against animal cruelty whenever you see it happening. She said, "I've seen people who love their pets but are often unkind towards stray dogs. That's what inspired me to adopt Chiku 11 years ago. A dog is just like your child, they are not supposed to perform stunts and please you. Please don't make them do that. Whichever breed of dog you have at home and even if you don't have any, please show some kindness towards the stray dogs on the road. Feed them with whatever you can whenever possible. Because most of you have no idea how much and in what ways they suffer, a lot of them also fall prey to torture by humans."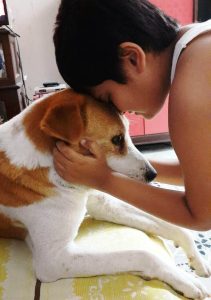 Teaching children to grow up as responsible humans
"Also, if you see anywhere a dog or puppy being tortured or harassed on the road, please raise your voice and protest then and there. I've been doing this in my locality for the last 20 years and believe me, it does make a difference. I have seen the change coming. Every dog in our locality is now happy and safe. If you adopt an indie at home, your heart will cry for the ones suffering on the road, take my word for it. I am bringing up my biological son Riju together with my other child Chiku. I want my son to grow up with the mindset so that he can protest whenever a dog is being harassed or tortured," she concluded.