International Day of the Girl Child: How an eye hospital in Bihar is transforming lives of underprivileged rural girls with education and football
On the International Day of the Girl Child, The CSR Journal presents a very unique and inspiring tale of an eye hospital which is transforming lives of girls coming from marginalized families in rural Bihar and Uttar Pradesh. The 'Football to eyeball' program at Bihar's Akhand Jyoti Eye Hospital has been a game-changer for many families, enabling their daughters to step out for education, becoming first generation learners, supporting their families by becoming earning members and living a life of dignity as an optometrist or football player.
Girls, especially from India's rural areas grow up facing discrimination, which is deep-rooted in the patriarchal societies. Lack of education, skilling, training and finally lack of access to employment hinders their growth acting as barriers to their progress.
Akhand Jyoti Eye Hospital aims to break these barriers and give girls equal opportunities with their male counterparts, thereby helping these girls and their families to come out of poverty. Since 2009, Akhand Jyoti has been working to provide education, skilling, employment as optometrists to rural underprivileged girls and transform them into social change makers through its signature 'Football to Eyeball' programme.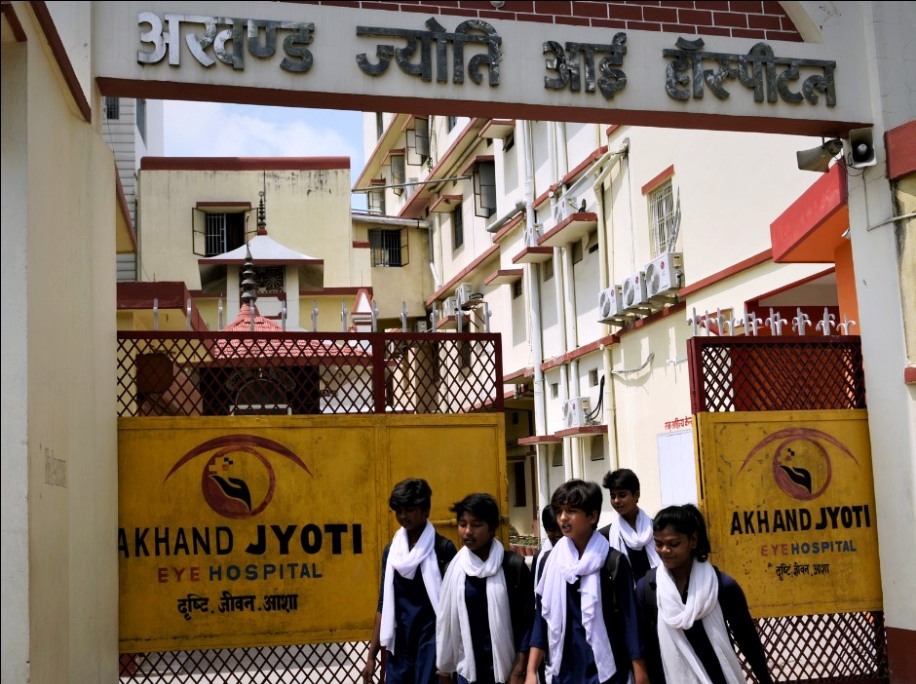 Football to Eyeball programme
Talking about the programme, Samrat Ganguly, Sr. Vice president – Fund raising and partnership, Akhand Jyoti Eye Hospital, told The CSR Journal, "Akhand Jyoti as an organization was established to address a larger societal change. We focus on those regions which are extremely poor and there is a severe lack of support. We are currently working in those regions of Bihar and UP. Our mission is to eradicate preventable blindness from Bihar by 2026. In this blindness eradication program, a very important role is taken by these girls. 'Football to eyeball' is a lot more than just a skill training programme. The purpose is to empower girls, especially in a male dominated society where their voice can be heard and they can act as a role model for other village girls."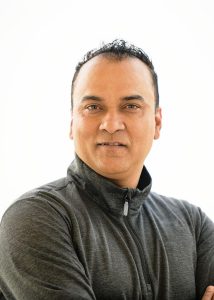 What inspired this programme
The 'Football to eyeball' programme started in 2009. Narrating the tale of how it all began, he shared, "Our founder Mr Mrityunjay Tiwari, a former football player with Mohun Bagan Athletic Club, Kolkata started this initiative. One day he saw a few girls playing with pieces of paper. When he asked them which game they are playing, the girls replied that their brothers play football while they were not permitted because they are girls. So, they are trying to keep themselves happy with paper toys. That is what inspired him to make girls play football."
"These girls come from highly male-dominated societies where they grow up with neglect. They are mostly denied education, not sent to school, married off early and victims of dowry system and domestic violence. We are working in remote areas like Mastichak and Samastipur in Bihar and Ballia in Uttar Pradesh. To fulfill our mission of blindness eradication, we need manpower. The girls play a major role here," he added.
"Initially, it was very difficult to get girls for this project because their parents were not ready to send them. After we explained them that we will be bearing their entire cost of education for 5-6 years and we will give them assured jobs as optometrists at the end of the programme, the girls' families agreed. That's how we started. The girls from our initial batches started earning Rs 15-25,000 per month which is almost triple the amount of their family's monthly income, he further said.
Grooming, education and football for rural girls
"Not all girls go for the 3-4 year degree course in optometry, some opt for EMba, some study hospital management, some go for clinical excellence etc.," said Ganguly, adding, "In the present day, we are training 410 girls. We can proudly say that for every 100 seats, we now get more than 500 applications from rural areas. While selecting students, we give priority to those who are highly marginalized. A lot of these girls haven't even seen a toilet in their life, forget having one at home. So, our first task is to groom them for two years. Apart from this, they are taught subjects like mathematics, science and English. We admit them in science stream for class 12 boards because science stream is a must for studying optometry. Along with these, the girls are given training in football."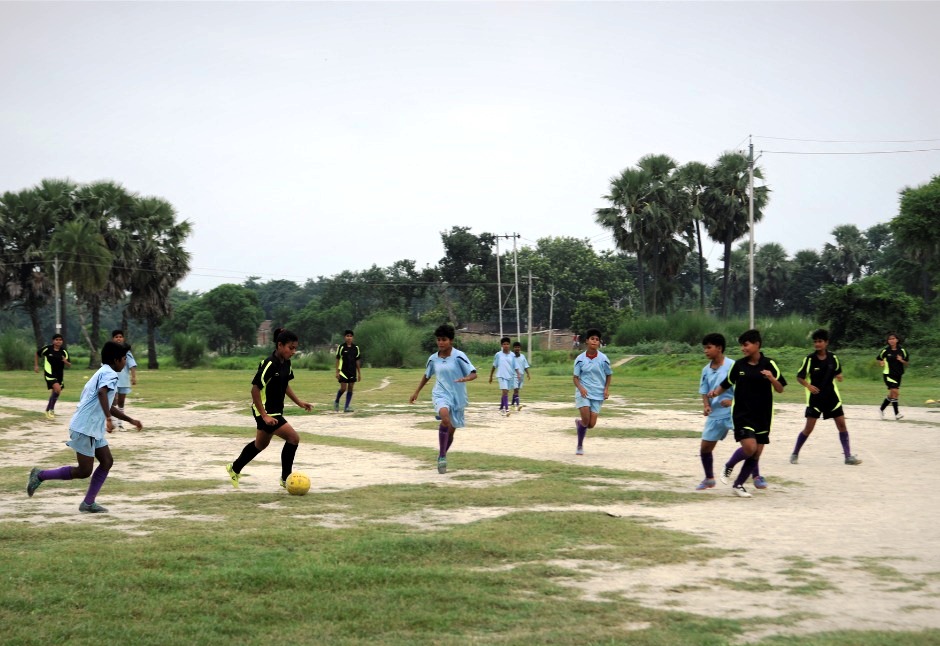 Why football training for girls
Why the decision to make girls play football? Replying to that, Mr Ganguly said, "Because football is mostly known as a manly game. So, when these rural girls start playing football, it sends out a very strong message to the patriarchal society where they come from. Playing football also helps instill confidence among these girls who have grown up seeing their mothers, grandmothers and other female family members spending their entire life taking care of children and cooking. When girls from those families come out and play football, speak English and learn science, it makes a difference."
"Most of these girls are first generation learners. We have even had students whose mothers have died due to domestic violence at home, who stay with their grandparents. The transformation is such that I can vouch, if you meet these girls now, you will not understand that they are a beneficiary. They way they speak, their accent, body language, everything changes miraculously within just six years," he informed.

Career choices for the girls
"After their education and football training is completed, these girls are given an option to either choose football or optometry as a career. Some of our students are even playing for Bihar national team. Some of them go further ahead and pursue EMba. They are also climbing the ladder of the organization. A lot of these girls are posted at leadership roles in our organization," he expressed.
"Our students understand the local language. So they communicate with the local poor people who are visionless, have cataract and other eye problems. Our girls learn about their problems and counsel these people for free treatment at our hospital. This is why the program is named 'Football to eyeball'," Ganguly concluded.
Life changing experience
Shashi Mishra, an initial batch student of the 'Football to eyeball' programme is now working as a Manager for Girls Program at Akhand Jyoti Eye Hospital in Masti Chak Village, Saran, Bihar.
Narrating her life changing experience, Shashi told The CSR Journal, "I joined Akhand Jyoti in 2011 after learning about their 'Football to eyeball' program. It was not very famous at that time and Mrityunjay sir (Akhand Jyoti Eye Hospital founder Mrityunjay Tiwari) would visit homes having girl children and counsel the families so that they allow their daughters to enroll in this program. That's how I joined."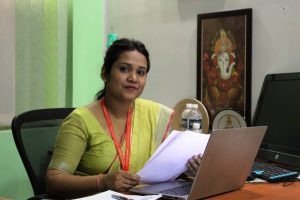 "Right from childhood, I dreamt of becoming a doctor and always wanted to do something on my known, so that I don't have to depend on someone else ever. Before me, nobody from our family or even from our village has stepped out of the village for education, especially girls. Despite being a graduate, my mother could not build a proper career for herself, so she always pushed me towards higher education and career building," she informed.
"In our village, girls are married off very early, the maximum age for marriage being 18 years. Coming from that society, I joined here at the age of 19 years. I have faced criticism even from relatives that being a girl, by stepping out for higher education, I am reducing my family's respect in the society. Despite all those negative and discouraging comments, my parents decided to send me for the program, I feel blessed to have them," she further said.
"Even in my distant dream, I did not imagine that my ambition of becoming a doctor will ever come true. This program is like God's blessing in my life. Mrityunjay sir is like God to us. Because of him, today I have a career and living a life of dignity and respect and inspiring a lot of other girls to follow my footsteps," Shashi signed off.