Home
Header News
A Durga Puja in Kolkata to raise awareness around menstrual hygiene
A Durga Puja in Kolkata to raise awareness around menstrual hygiene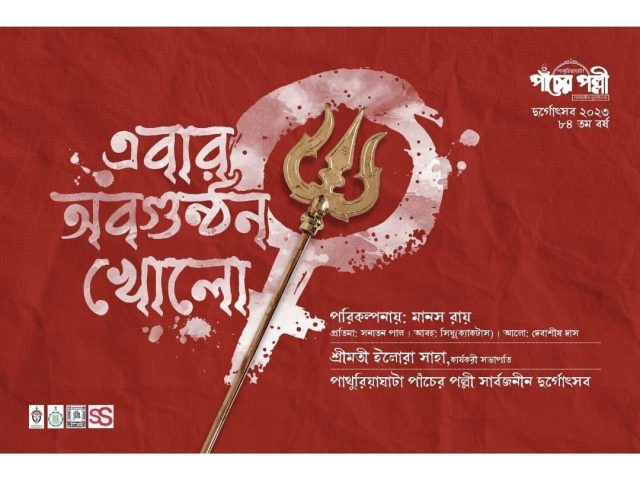 Menstrual hygiene – a practice that is very slowly gaining momentum among India's underprivileged population mostly residing in rural areas and urban slums. Several non-profit organisations working across the country have taken up the responsibility to raise awareness on menstrual hygiene among those who need it the most, even though the task is not easy and comes with a fair share of challenges.
The Ministry of Health and Family Welfare, Government of India also has a scheme running for the promotion of menstrual hygiene among adolescent girls in the age group of 10-19 year in rural areas. The major objectives of the scheme are increasing awareness among adolescent girls on Menstrual Hygiene, to provide better access to and use of high quality sanitary napkins to adolescent girls in rural areas and ensuring safe disposal of Sanitary Napkins in an environmentally friendly manner.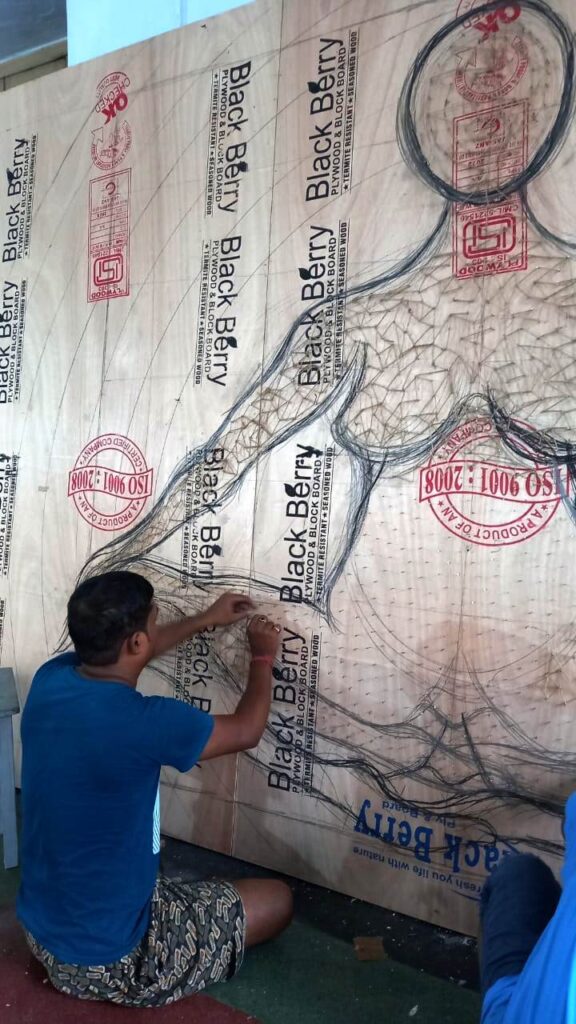 Now, a Durga Puja Committee in North Kolkata has chosen 'menstrual hygiene' as their theme for this year with an aim to raise awareness around menstrual hygiene and challenge taboos and myths surrounding menstruation. "Ebar Abagunthan Kholo" (Time to remove the veil) is the theme for Kolkata's Pathuriaghata Pancher Palli Sarbojanin Durgotsav in its 84th year.
The Khuti Puja (a ceremony performed to mark commencement of Durga Puja preparations) for Pathuriaghata Pancher Palli Sarbojanin Durgotsav was conducted on Menstrual Hygiene Day, 28th May, when the theme was disclosed.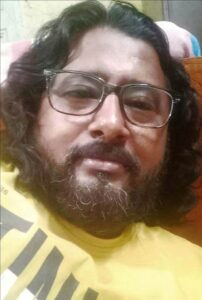 Breaking taboos
The theme has been conceptualised by artist Manash Roy. Talking to The CSR Journal about his inspiration behind this theme, Manash said, "I hail from a middle class Bengali family. Ever since adolescence, when I learnt about menstruation, I have been wondering why women are made to live in isolation during these days. In my growing up years, even my cousin sisters refused to play with us while menstruating and they would never reveal the actual reason to us. I often wondered why such a hush-hush around something which is a natural, biological process. Now, when I go to a medical store to buy sanitary pads for my wife, they always wrap it in a brown paper bag or a black plastic carry bag. Why is this done? Why this hush-hush? With this theme, I aim to fight the taboo and myths surrounding menstruation, so that we move from the darkness of ignorance to the light of awareness."
Creating impact
Durga Puja was declared as an Intangible Cultural Heritage of Humanity by United Nations Educational, Scientific and Cultural Organization (UNESCO), in 2021. Using Durga Pujo as a platform to raise awareness on a subject like menstrual hygiene, will have a greater impact as the message can be spread to a huge group of people coming to visit the pandal, feels Ellora Saha, Councillor, Ward No. 24, Kolkata Municipal Corporation and Working President, Pathuriaghata Pancher Palli Sarbojanin Durgotsav.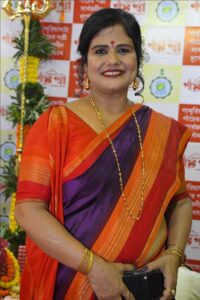 Talking to The CSR Journal, Ellora informed, "The theme has been conceptualised by our theme maker Manash Roy who came to the Puja Committee with this proposal and we gladly accepted it. There will be artworks and installations in the shape of sanitary pads and menstrual cups on the pandal walls. We are also planning to have a stall in the pandal premises to raise awareness on menstrual hygiene, including printed handbills and distribute sanitary pads to underprivileged girls and women. Durga puja is a huge social platform which has even earned recognition from the UNESCO as an Intangible Cultural Heritage of Humanity. If such a platform is used to raise awareness on a topic like menstrual hygiene, it will surely have a greater impact."
Menstruation, a reason to isolate women
Talking about existing taboo and myths surrounding menstruation, she further said, "As a Councillor, I keep conducting awareness camps on menstrual hygiene especially among the underprivileged people residing in urban slums. Ignorance still exists on this topic, girls, especially from underprivileged background have no other choice but to use dirty clothes instead of sanitary pads. Periods is still a taboo among a section of our population where women are not allowed to serve or cook food and enter the kitchen or temple during menstruation, they are made to sleep alone on a separate bed. In villages, a lot of girls are asked to skip school during the days of menstruation and when a girl starts menstruating, she is also made to drop out from school. Taboos and mental blocks related to menstruation exist even among educated urban citizens. And this is not acceptable at a time when we are sending Chandrayaan-3 to the moon."
Awareness necessary irrespective of gender
"I think whether a woman should be allowed to cook or worship during menstruation, should be her personal choice. Nobody should be made to live in confinement or isolation even for one day because she is menstruating. Menstruation is nothing but a biological process which happens to all women. Periods is perceived as 'dirty' or 'unclean' by a lot of people where a menstruating woman's touch is not desirable. Even a male child is kept in the dark about this and he does not know what his mother or sister is experiencing. Whereas the reality is that the human civilisation is progressing because of this, it is only a woman who menstruates can give birth to a child. So, I feel menstrual hygiene awareness should be raised irrespective of gender, only then can it have a positive impact on the society," the Councillor further said.
Ahana Bhattacharya can be reached at ahana@thecsrjournal.in