How Bal Utsav is working to combat stigma associated with government schools in India
Free and compulsory education for all children in the age group of six to fourteen years is a Fundamental Right in India. But how many children get to enjoy this right? How many children or their parents living in rural areas or urban slums are even aware about this?
While governments schools in India provide free education, but the stigmas associated with them are many. These primarily include poor quality of education and lack of infrastructure. People feel there are not enough teachers in these schools, or the government schools may not be functioning regularly. On top of that, school dropout, especially of girl children coming from underprivileged families is a persistent problem which may have multiple reasons.
Bal Utsav is an education-based NGO which works towards the revitalization of government schools across Southern India. Along with this positive outlook and their flagship programs like iShaala and Sampoornashaala, Bal Utsav aims to not only provide children with quality education but also combat the underlying stigma associated with government schools in India.
Flagship project 'iShaala'
iShaala is a model school designed for small schools with under 100 children, that is innovative, inclusive, interactive and internet powered. iShaalas are internet powered Classrooms implemented in the already existing government schools.
"Through this program, Bal Utsav brings interactive mode of learning by partnering with leading content providers (India's top ed-tech companies) to make age-appropriate content available, and to enable blended learning for students. This content can be accessed seamlessly either through the students' personal devices or that of their parents/guardians or even Smart TVs and tabs provided to teachers and schools," shared Ramesh Balasundaram, Founder, Bal Utsav.
Sustainable Interventions
The program also consists of focused and sustainable interventions that include four key areas— School Infrastructure (Including Smart Infrastructure such as internet connectivity, Smart TVs and Ed-tech content), WASH (Water, Sanitation, & Hygiene), Teacher development (Upskilling), and Scholarships for students.
Over 300 iShaalas across India
Bal Utsav has a track record of implementing the blended learning model in more than 200 government schools through their iShaala program in Karnataka. Recently they have forayed into Chennai, Hyderabad and Andaman. At present, there are over 300 iShaalas in total across India.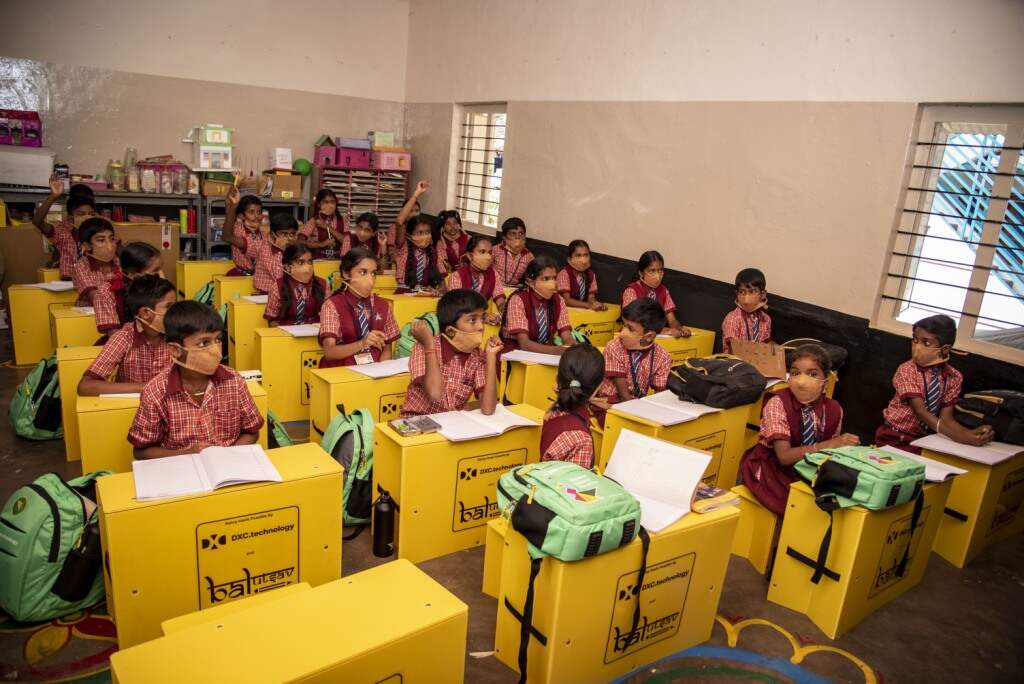 Flagship project 'Sampoorna Shaala'
Sampoorna Shaala is a model school designed for large schools with over 500 children. Like iShaala, this is also innovative, inclusive, interactive and internet powered. This program includes focussed and sustainable investments in the areas of Infrastructure, Teacher Development, Scholarship, and Water, Sanitation and Hygiene in government schools.
Fighting stigma
Bal Utsav is actively working to combat the underlying stigma associated to government schools in India. Talking about this, their Founder said, "We are combating the underlying stigma associated with government schools by improving the quality of education through our flagship programs, Sampoorna Shaala and iShaala. We provide support to government schools in various areas such as infrastructure, WASH, teacher Development and student scholarships. By improving the quality of education in government schools, we aim to attract more students and parents to these schools and challenge the perception that private schools are the only option for quality education in India. Overall, we are working towards creating a positive environment for government schools in India and changing the mindset of parents, students, and the community towards government schools."
Combating school dropout, especially girls
Bal Utsav is focused on creating opportunities for children in rural areas to receive a quality education and stay in school, particularly girls who may face additional barriers to education.
Opening up on the same, Mr Balasundaram said, "We believe that a quality learning environment is critical to increasing students' enrolment, attendance, engagement, and overall learning outcomes – so we repair, build and maintain schools to ensure that all the students have access to a safe and healthy place to learn. Through our focussed interventions, schools are provided with adequate hard infrastructure such as Classrooms, Toilets, Compound Walls, etc. and soft infrastructure such as Lights, Fans, Note Books, etc."
"These interventions make a huge difference in ensuring the must-haves are attended to and also make available resources that effectively help the children learn and stay in school. For example – Vending Machines for Sanitary Pads, Incinerators for Safe Disposal for Menstrual Waste, a WiFi Mesh to ensure learning can happen anywhere in the school, while being connected to High Quality content, School Kits – comprising of Bags, Water Bottles, Note Books, Pencils, Shoes and Socks, Examination Pads, are all of immense help to the supported Children and the Schools," he added.
WaSH
"Through WaSH (Water, Sanitation and Hygiene) program, children are provided with access to clean drinking water, private bathrooms and good hygiene practices. We believe that providing safe, clean WaSH infrastructure coupled with knowledge on hygiene behaviours is essential for keeping children healthy and happy when in school," the Founder expressed.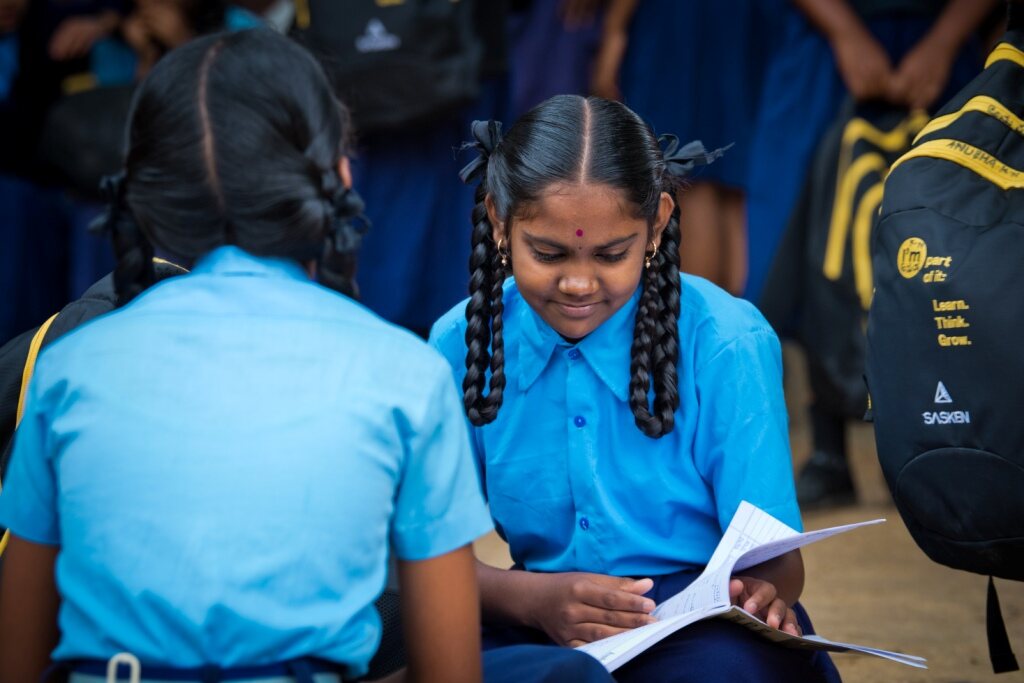 Menstrual Hygiene Programme
"We also run a successful Menstrual Hygiene Programme for the girls in all our schools, providing free menstrual hygiene supplies, state of the art menstrual waste disposal mechanisms (IOT enabled), coupled with awareness sessions (inspired by the Bharatiya philosophy) to enable girls to attend school 365 days a year. We provide janitors and washroom cleaning supplies to maintain clean, hygienic toilets," he further said.
Eco-friendly
The NGO is also conscious about making the children aware about environment-friendly practices.
"Being conscious of the environment is at the heart of what we do at Bal Utsav. The water filters we have installed do not use electricity, making them accessible and functional in the most remote parts of the country. The incinerators we use at the schools as part of the Water, Sanitation and Hygiene interventions adhere to the norms prescribed by the Pollution Control Board and burn the used pads at above 950 degrees, and the WaSH(Water, Sanitation and Hygiene) coordinators (both students and staff) are taken through comprehensive workshops that include and inculcate environment-friendly practices," the Founder informed.
Mini-forests
The NGO has also created mini-forests inside some of their schools. These forests have over thousands of trees that teach the children about the variety of trees available, their botanical names, and their medicinal values. Some of these forests are also designed as edible forests that provide fresh nourishment to the children studying at those schools.
Water sustainability
"We also have pioneered water sustainability in these schools, harvesting every drop of water and enabling the school to become water positive where the school need not purchase or require any water from the municipality or panchayat and all the water requirements of the school (for drinking, washing and flushing) is made available through this initiative," the Founder said.
Renewable energy
"We have also piloted renewable energy at select schools, using alternative energy to power the lights, internet-enabled classrooms and other facilities that are entirely powered through Solar energy," he informed.
CSR Funds
Accel Partners, AUSY Technologies India Pvt Ltd, DXC Technology (P) Ltd, Google Inc., Open Financial Technologies (P) Ltd, Thermo Fisher Scientific India (P) Ltd are a few of the organizations which have collaborated with the NGO.
"Donations from our donors and partners allow Bal Utsav to help change the narrative on Education. We are deeply grateful for those who have surprised us with their generosity. A big thanks to the companies and people who have helped make Bal Utsav's work possible," the Founder signed off.
Ahana Bhattacharya can be reached at ahana@thecsrjournal.in