World Environment Health Day: Kolkata Durga puja goes green
Durga puja is the biggest festival of West Bengal and celebrated with equal grandeur across India and several parts of the world. However, this year, it has become all the more special with UNESCO announcing Durga puja as an Intangible Cultural Heritage of Humanity. On World Environmental Health Day, 26th September, The CSR Journal takes a look into Durga Puja celebrations in Kolkata which have chosen to go eco-friendly this year.
Banana fibre decoration – Chetla Agrani Club
Chetla Agrani Club, which is known as Kolkata's Mayor and Minister of Urban Development and Municipal Affairs and Housing, Government of West Bengal, Firhad Hakim's puja, has adopted a green theme on its 30th year. They are highlighting the use of products made from banana tree fibre as a sustainable alternative to plastic.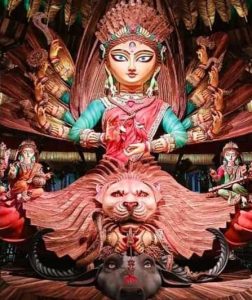 Talking about the same, Sandip Mukherjee, executive committee member, Chetla Agrani, told The CSR Journal, "We have been making decorative and necessary items from the fibre which has been extracted from the stem of banana trees. The ornaments and crown of the Durga idol have also been made using this fibre. We are trying to highlight banana fibre as a sustainable and eco-friendly alternative of plastic."
"Bags, belts and other items made with banana fibre will be displayed inside the pandal to spread the message among people. Banana fibre carry bags can be a good alternative for the plastic carry bags people use in the market. Artiste Subrata Banerjee is working on making the decorations as per this theme." he added.
Recycled plastic decoration – Purbachal Shakti Sangha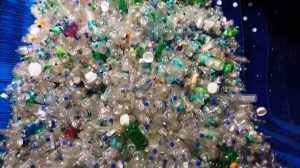 Purbachal Shakti Sangha, Haltu is also walking on a similar path. They want to urge all to stop using plastic.
President of the puja committee Arijit Das Thakur, who is also the Councilor of Ward No 106 Kolkata Municipal Corporation, shared, "Our puja steps into its 14th year this time. Our theme for this year is 'Sabujayan' or making our planet green. Extremely high use of plastics by humans will lead to oceans devouring the earth's land area in the coming years, say researchers. We are using rejected plastic bottles for theme decoration, with an aim of giving a message urging all to stop using plastics."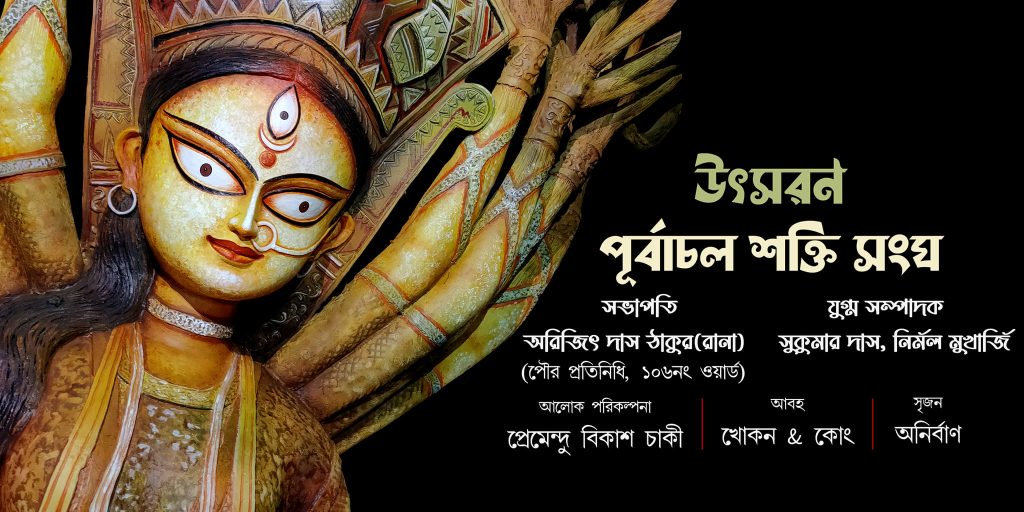 "In the last few years, we have seen how plastic carry bags are causing water logging in our locality, especially in the monsoons. It would be great if we could totally switch to sustainable alternatives of plastic like using cloth bags while going to the market. Hence, we have chosen this as a theme which our theme artiste Anirban Das is working on," he informed.
Organic colour and paper cups: Salt Lake BE Block (West)
Thermocol (polystyrene) is among the items banned by the Government of India along with other single use plastic items from July 1, this year. Thermocol was an integral part of the pandal decoration for several big, medium and small ticket pujas. So the committees this year are trying to find alternatives for decoration purpose.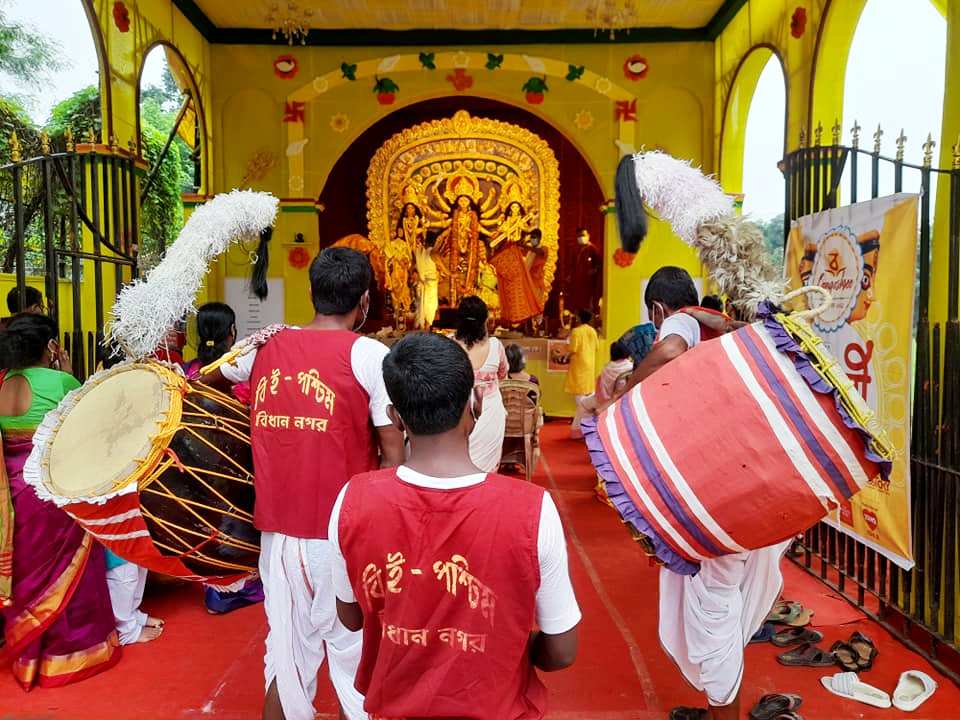 Opening up on the same, Partha Mitra, Secretary, Sarbojanin Durgotsav Committee BE Block (West), shared, "Salt Lake BE West Pujo has decided this year to take its environment pledge a notch higher. This year the pandal will completely abandon use of any single-use plastic or thermocol for decoration. Paints used for decoration of the pandal will be of low volatile organic compounds. Over 80% of the lighting will be done using energy efficient LED lamps and fixtures. Paper glass instead of plastic glass and reusable cloth bags instead of plastic bags will be used in the community lunch area."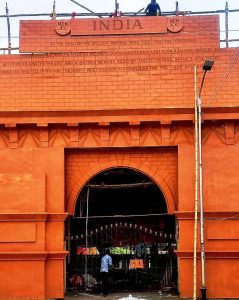 "We have set up a special team to ensure compliance of environment friendly standards. Raising environment friendly standards is a work in progress and incurs expenses. But we are happy to make a beginning with a pledge to achieve higher standards of a Green Pujo," he further said.
Earthen utensil decoration – Salt Lake EE Block
Salt Lake EE Block is known for their creativity and come up with something unique every year. In their 25th year, they are spreading a very important message about food crisis.
Manas Roy, theme designer of Salt Lake EE block Durga pujo, informed, "Our theme for this year has been titled 'Anandadhara'. We are trying to give a message on the necessity of protecting our environment and saving mother earth.
"The world is rapidly turning into a concrete jungle which is destroying the greenery, including loss of our farm lands. This in turn will lead to food crisis. To spread the message, we are making installations in the form of earthen rice pots (handi) as these are used for cooking the rice which we get from paddy grains," he added.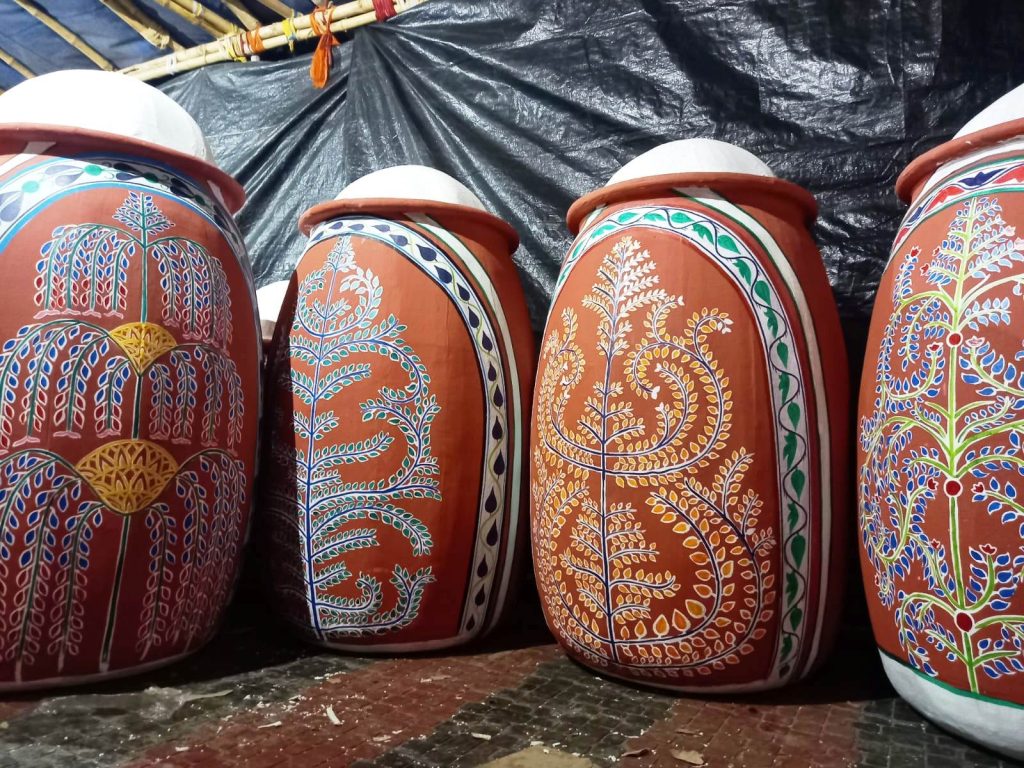 Welcoming all pets – Bidhan Sarani Atlas Club
Not only eco-friendly, Kolkata is also setting an example this year with a few of the city's puja committees pledging to go pet-friendly! Yes, you read that right! Leading the way is Bidhan Sarani Atlas Club, which has decided to put a smile on the faces of pet lovers.
The club's General Secretary Biswajit Ghosh opened up to us about the same and said, "A few months ago, a man visited the Kedarnath temple with his pet dog which other devotees present at the temple could not accept. But, for people who keep pets, their pets become like their children. If they take their children to temples, why can't they carry their pets along? That's the message which we want to spread in our 39th year, as conceived by our artiste Sayak Raj."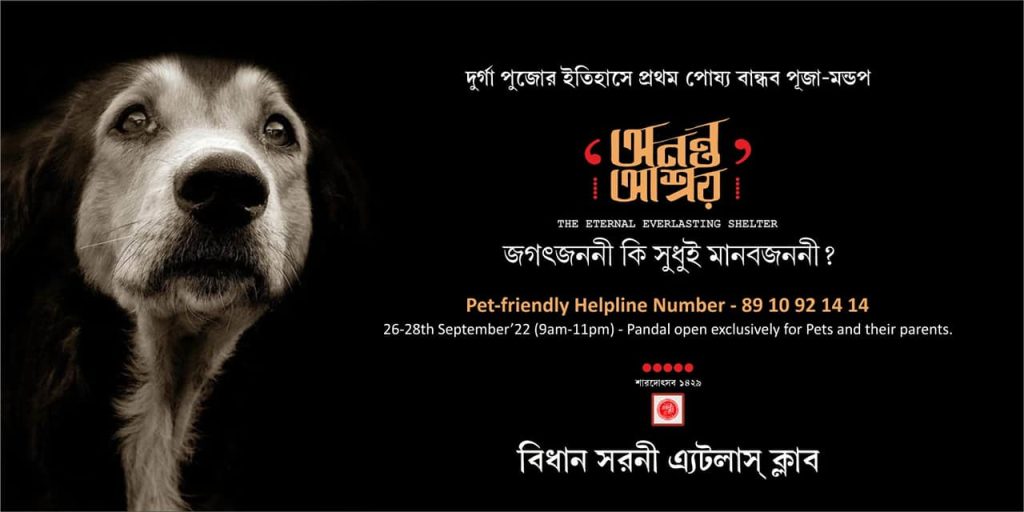 "The message is very clear. You can visit our pandal with any pet that you have, be it a dog, cat, bird or anything. Maa Durga is called 'Jagat janani' or mother of the universe, she is not only mother to humans but animals are also her children equally like us. Why keep them away from her puja pandal?" he asked.
"From pratipad to tritiya (day one to day three), only people carrying their pets will be allowed inside the pandal. From chaturthi (day four) onwards, pet owners will have to call on our toll free number, and inform us a little in advance that they are coming, so that our volunteers can ensure their smooth entry from a separate VIP entrance. This is done so that the animals don't feel uncomfortable or disturbed. We have arranged for drinking water for the pets within our premises, and a veterinary doctor will also be present, concluded the Puja committee member.