How to embrace electric mobility in India
The Maharashtra government yesterday unveiled a comprehensive EV Policy for 2021, which has been designed to accelerate both adoption of electric mobility in the State as well as make Maharashtra a leading manufacturing and investment hub for the EV ecosystem globally. The overarching aim is for EVs to contribute to 10% of new vehicle registrations – or 3,00,000 EVs – a year by 2025.
Maha govt. policy for electric mobility
As per the policy, the Maharashtra government will offer basic as well as early bird incentives on the purchase of electric two-wheelers, three-wheelers and four-wheelers. This includes an incentive of Rs 5,000 per kWh of the vehicle battery capacity. For two-wheelers and three-wheelers, the maximum incentive has been capped at Rs 10,000 and Rs 30,000, respectively. Meanwhile, for four-wheelers the maximum incentive is capped at Rs 1.50 lakh. Buyers will also be eligible for early bird incentives (on purchase of vehicle before 31st December, 2021) and several other benefits.
The EV policy indicates the state government's plan to fast-track and ensure time-bound registration of EVs, including EV fleets owned by aggregators, last mile delivery providers, logistics players, etc. The policy will encourage fleet aggregators to operate electric vehicles, as per the Motor Vehicle Aggregator Guideline 2020 issued by Ministry of Road Transport and Highways.
The state government also plans to aggressively develop EV charging infrastructure, estimated at around 2,500 charging stations, in 7 major urban agglomerates and 4 major highways. The proposed incentives are in addition to FAME Il incentives and will be awarded to vehicle manufacturers based on the number of vehicles registered in Maharashtra.
New EV Policy in Gujarat
The Gujarat government's new electric vehicles policy has fuelled optimism among EV makers and sellers in the state.
The Gujarat Electric Vehicle Policy 2021 provides for subsidy of up to Rs. 20,000 on EVs in the two-wheeler category, Rs. 50,000 for three-wheelers, and up to Rs 1.5 lakh for cars. Also, the State government has exempted e-vehicles registered in Gujarat RTOs from paying registration fee. According to the state government's calculations, Gujarat's subsidy for EVs stands at Rs. 10,000 per kilowatt, the highest for any State. Also, capital incentive of up to Rs. 10 lakh or 25% capital subsidy of the project cost, is to be provided for development of charging stations.
Stay on delisting Tata Nexon EV
The bestselling electric car from Tata Motors is in the news again. The Delhi High Court has issued a stay order against the delisting of the Tata Nexon EV from the list of vehicles eligible for benefits under the Delhi government's EV policy.
The Delhi government had delisted the Tata Nexon EV from its list of cars that are eligible for its subsidy on electric vehicles after a man claimed that his Nexon EV has never returned a range of over 200 km despite following dealer-intimated advice and the ARAI-certified range being 312 km. Tata Motors responded by saying that the ARAI figure is a proven figure achieved under standards set by law and that the Nexon EV also meets the minimum 140 km range needed for four-wheelers to meet FAME-II subsidy guidelines. The company went on to say that the range is affected by various factors and noted that owners who have become familiar with driving the Nexon EV have seen range grow by up to 10%. But what is the EV policy of the Delhi government?
Okinawa is stoked
Okinawa Autotech, one of the fastest-growing and most disruptive Electric two-wheeler manufacturers in India, has announced big plans to capture a significant market share in the state of Gujarat with its affordable electric scooters. Being a member of Gujarat Energy Development Agency, the company also looks forward to contributing for the rapid EV adoption in the State. Currently, Okinawa has a strong network of dealerships which it aims to expand by 50% by the end of the current fiscal year.
The company has a customer base of over 5,000 in Gujarat, and is optimistic to triple the numbers by 2022. Okinawa has been seeing high traction for its high-speed scooters pan India: Okinawa Ridge+, Okinawa Praise Pro, and Okinawa iPraise+. With prices cut from Rs. 84,795 to Rs. 57,848 for the Okinawa Praise Pro, Rs. 69,000 to Rs. 44,391 for the Okinawa Ridge+, effective 1st July 2021, the brand gets more affordable.
Jeetender Sharma, MD & Founder of Okinawa Autotech states, "The Gujarat state government has made an exceptional move that would allow more buyers from the bottom of the pyramid to ride and prosper with electric two-wheelers. To help the state achieve its goal of having 2 lakh electric vehicles on the road in the next four years." In order to achieve this vision, Okinawa has tie-ups with several banks, NBFC, Fintech Co, Leasing & retail companies.
Delhi EV Policy 2020
The Government of National Capital Territory of Delhi announced the Delhi Electric Vehicle Policy on August 7, 2020, with a vision to promote adoption of electric vehicles in the city and to make Delhi, the EV Capital of India.
The Policy aims to achieve the overarching objective to improve Delhi's air quality and create an entire supply-chain ecosystem for this new segment of vehicles. In order to significantly benefit Delhi's air quality, the policy intends to deploy 25% of all new vehicles to be battery-operated vehicles by the year 2024.
To drive large scale adoption of Electric Vehicles and maximize reduction of vehicle pollution, the policy focuses attention on incentivizing the purchase and use of electric two-wheelers and supporting the electrification of public/ shared transport and goods carriers.
The policy is proposed to be implemented in Delhi through the following verticals

:
a) Financial Incentives – Purchase incentives, Scrapping incentives, Interest subvention on loans.
b) Waiver of road tax and registration fees.
c) Establishment of a wide network of charging stations and swappable battery stations, and development of publicly owned database of the same.
d) Administration of the policy including constitution of State Electric Vehicle Board, establishment of a dedicated EV cell, and developing an intensive public outreach programme focused on creating awareness about the benefits of electric vehicles and key elements of the policy.
e) Setting up of Skill Centers with provision for training related to jobs in the EV ecosystem and creation of jobs
f) Setting up of Recycling Ecosystem for Batteries
g) Creation of an umbrella, non-lapsable 'State EV Fund', to be funded through the air ambience fund, levy of additional taxes, cess, fee etc. on inefficient or polluting vehicles.
For all those Indians fantasizing about owning a Tesla, your dream is about to turn into reality sooner than you expected. Unless you're living under a rock, you probably know that Elon Musk has registered a single-seat office in Bengaluru and will soon start selling the electric car maker's base model in India. The charismatic and controversial CEO of Tesla, Musk has a factory and showrooms in various States on his mind. Auto geeks couldn't be more thrilled for the future of electric mobility.
Government Subsidies
However, the electric vehicle (EV) market here is still quite small – 1% of the total share to be exact. The Indian government has been running a fair number of programmes and making budgetary allocations to boost EV sales. The FAME programme (Faster Adoption and Manufacturing of Hybrid and EV) introduced in 2015 had a whopping Rs. 900 crores in subsidies and covered the whole gamut including transport buses.
The programme was reintroduced in the 2019 budget with an even bigger sum of Rs. 10,000 crores for EV charging stations and more subsidies for consumers. However, this doesn't seem enough in comparison to other countries like China which has subsidized electric vehicles a lot more. Reducing the GST didn't make a big difference in boosting EV sales either. So, expectations are high for a more strategic plan of action in the coming Union Budget 2021.
Bestselling EVs of 2020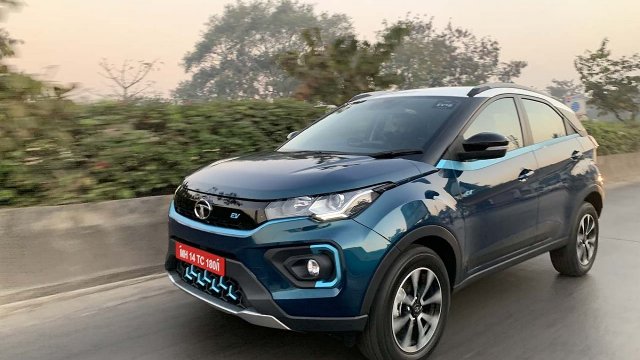 Tesla isn't the only car maker that Indian buyers are excited about. Tata Motors is riding the EV wave fresh off the success of Tata Nexon EV, which has emerged as the bestselling electric vehicle in 2020. There were 4,003 units Nexon EV sold cumulatively in the year 2020. Since the model was introduced exactly a year ago in January 2020, and Tata Motors sold 2,529 units in India last year, it has claimed more than half of the global sales.
Not only is the Nexon tag bringing with it an assurance of style and safety, Tata Motors has a legacy of quality. The hybrid MG ZS EV from MG Motor was introduced at the same time as Nexon EV and takes the second spot for EVs in India, with 1,142 units sold in 2020. Hyundai Kona is the first electric SUV in our country. Kona took third place with 5.6% of the market share.
India's First Electric Tractor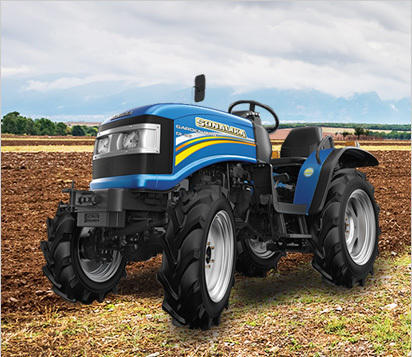 A Made in India brand has launched the country's first electric tractor. Sonalika Tractors is the first player to commercially launch an EV tractor. Called Tiger Electric, it was launched on Farmer's Day 2020 which fell on December 23. At an ex-showroom price of Rs. 5.99 lakh, Tiger Electric is primarily targeted at farmers. The lithium ion battery can be fully charged at home in 10 hours and within 4 hours at a fast charging station. Once charged, Tiger Electric can be operated with a 2-tonne trolley for 8 hours.
Apart from reducing the dependence on fuel, there are many other upsides. Farmers driving it don't feel the heat… literally. There's no heat coming off the engines as is the case with a conventional tractor. It has fewer parts, and hence far less of the noisy vibration that one has come to associate with farm tractors. Since there's zero maintenance required, there's no maintenance cost. Running costs are one-fourth of what a conventional diesel-based tractor would entail. Sales are promising since Sonalika Tractors is already developing a whole range of EV farm tractors, and will be rolling them out in the coming months.
Petrol Prices at Record High
Petrol and diesel prices have jumped again across the country, making electric cars that much more appealing. The excise duty rose by 48% in the current fiscal due to a record increase in taxes on petrol and diesel. Dharmendra Pradhan, Union Minister for Petroleum and Natural Gas, says that the high fuel prices are because of lower production in oil-producing nations because of the COVID-19 pandemic.
The rising petrol prices won't make any difference to you, of course, after you go electric. Did we mention that you will be spending much less money on transport? You will spend less than Rs. 30 to drive 60 km on average.
You don't want to be left out of the electric mobility revolution. Electromobility is firing up the automobile sector with its promise of zero pollution. Low-emission electric cars and bikes will improve people's health because they don't damage the air quality nor do they use combustion engines.
Electric mobility, here and now
Auto manufacturers like Mahindra, Tata Motors and Hyundai are not only churning out models of e-cars, e-bikes and electric motorcycles, they have also started producing commercial vehicles with an electric motor. Electric vehicles (EV) are quiet and simpler in design, and would make you a more responsible citizen (since you're indirectly fighting climate change and displaying concern for public health with your choice of transport). An electric vehicle can go as fast as you like. You can modify and make adjustments to your EV so that it vrooms at optimum speed and performance.

Tesla is one manufacturer

that has aced sports cars for electric mobility. The Tesla Roadster, for instance, can go from 0-60 mph (miles per hour) in 3.6 seconds.
However, how does one switch to EV and what do you need to keep in mind? Let's find out.
How electric mobility works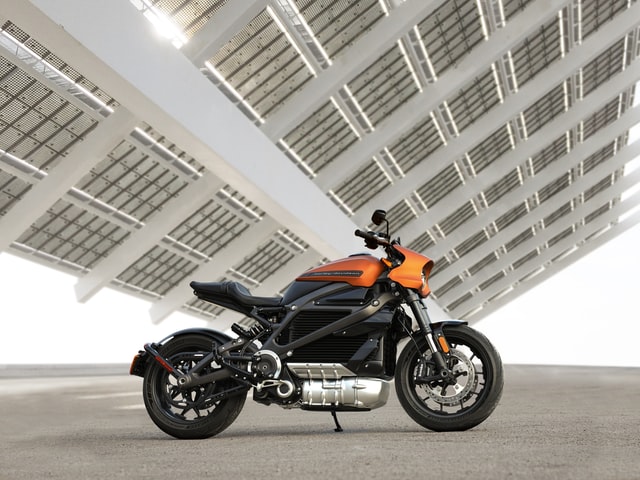 Electric cars and two-wheelers run on electric motors. EVs store electrical energy in a rechargeable battery as direct current (DC). An inverter in the vehicle converts the DC into alternating current (AC) for powering the electric motor. Efficiency of conversion is important here.
The e-motor converts AC into mechanical energy which is used for generating magnetic fields. It is the forces of the magnetic fields that run the EV.
E-cars also have a DC-DC converter, which converts the rechargeable battery's high voltage into seriously low voltage for the other components.
Types of EV motors
There are two kinds of motors used in EV models: the DC motor and the AC Induction motor.
The DC motor is the most popular today for e-cars and two-wheelers. It uses permanent magnets to generate a magnetic field which runs the motor.
Legendary scientist Nikola Tesla (the man who inspired renegade inventor Elon Musk) invented the AC Induction motor back in 1889. This type of motor works on an alternating current to induce an electromagnetic field. It uses an inverter for the conversion and has the twin advantages of speed control as well as more more power.
How to charge the battery
You don't need to fill an EV with diesel or petrol on the road. Charging the battery from the socket will keep you moving. Most users charge the battery at home. It takes approximately eight hours for an e-car battery to charge completely.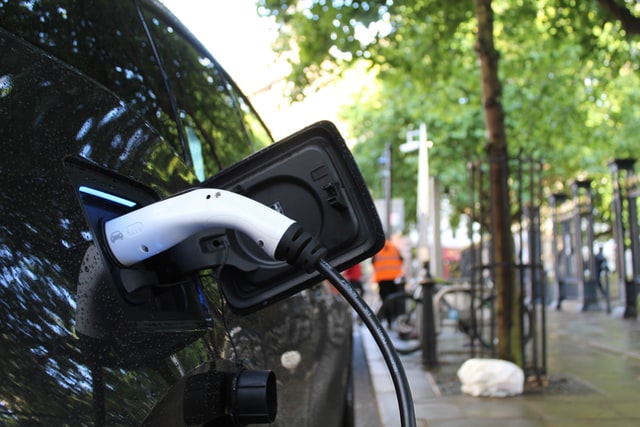 Do not make the mistake of charging the car battery from any odd socket in your house. It may not be equipped to handle the massive flow for so many hours. Instead, set up a wall box. Wall boxes will not only prevent a short circuit, they also quadruple the speed of recharge.
The electric version of the petrol pump is the public DC fast charging station or the public AC station. You need a special cable to use a public charging station. The AC stations are much slower because your car's inverter has to first convert the current from AC to DC before it goes into the battery. On the other hand, DC fast charging stations are few and far between. They are also more expensive. However, the government is working on installing more charging stations across the nation.
The cost for charging varies from vehicle-to-vehicle and also depends on the electricity rates in your area. However, suffice it to say, you will be spending much less on electricity than you do on petrol. It doesn't cost more than Rs. 40 for a two-wheeler or e-car.
Faster speeds
Hit the accelerator on this one, because you don't have to worry about transmission. You can accelerate faster and more often in an EV than a petrol-powered set of wheels. Speed is no issue here, but for those asking how fast they can really go, it depends on the model. Small cars go up o 120 km per hour while cutting edge sportscars reach 200 km per hour. There's one e-car from Rimac that blasts through the streets at speeds more than 400 km an hour. Car manufacturers are making faster and more efficient EVs every year.
As for the distance, we would say that the EV is a beast of the city. A single full charge will run your carrier over a course of 150-350 kilometres. The range of distance is dependent on the external temperature which could drain the battery faster, how much music you're listening to on the road, and the air-conditioning.
Advantages of electric mobility
Not only is electric mobility sustainable and clean, it is also cost-effective in the long run. Yes, an e-car or electric motorbike may cost more than a gas-powered one but stop to consider that petrol and diesel prices only go up and up while electricity is cheap. So, you will be paying significantly less money to drive.
An EV calls for less maintenance and repair. There are only 250 components in an electric motor compared to 2,500 (that's 10 times the number) in the combustion engine of a gas-powered car. You won't have to change the lithium-ion battery for years together, a decade almost. Nor do you need to change the oil (you won't be using any) or filters (since there is no exhaust system) or V-belts. That is a lot of precious time and money saved.
Servicing is no hassle; the process is mostly SOTA (software updates over the air), on the internet, in plainspeak. In the future, the lithium-ion batteries from EV will be recycled for stabilising smart grids. Your vehicle's smart battery won't go into the e-waste oblivion but will be used to absorb solar energy. They will send power back to the grid, thus giving back to clean-tech in a circular fashion.
The electric mobility ecosystem is set to take over half of the urban mobility market by the year 2030. Get with it, or be left out.