How to embrace electric mobility in India
For all those Indians fantasizing about owning a Tesla, your dream is about to turn into reality sooner than you expected. Unless you're living under a rock, you probably know that Elon Musk has registered a single-seat office in Bengaluru and will soon start selling the electric car maker's base model in India. The charismatic and controversial CEO of Tesla, Musk has a factory and showrooms in various States on his mind. Auto geeks couldn't be more thrilled for the future of electric mobility.
Government Subsidies
However, the electric vehicle (EV) market here is still quite small – 1% of the total share to be exact. The Indian government has been running a fair number of programmes and making budgetary allocations to boost EV sales.
In the latest Union budget, the government has quadrupled its budgeted allocation for the electric vehicle purchase subsidy programme. According to the budget document, the subsidy under the Faster Adoption and Manufacturing of Hybrid and Electric Vehicles (FAME) programme is expected to be Rs 2,908 crore in fiscal 2023, more than three-and-a-half times the current fiscal year's allocation of Rs 800 crore and nearly nine times higher than FY21.
Electric vehicle demand is already increasing, and the government wants to speed it up. India registered 311,000 battery operated vehicles (BOV) in 2021, up from 119,000 the previous year, according to data from the government's Vahaan portal.
Bestselling EVs of 2020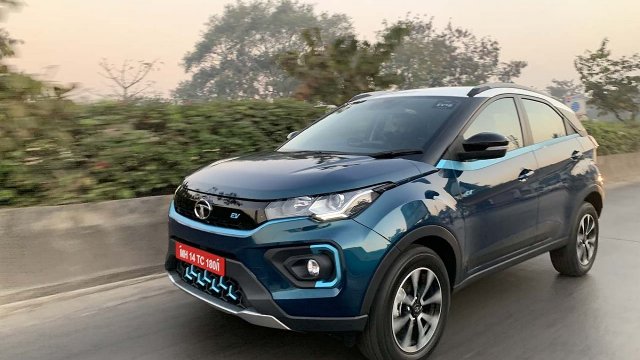 Tesla isn't the only car maker that Indian buyers are excited about. Tata Motors is riding the EV wave fresh off the success of Tata Nexon EV, which has emerged as the bestselling electric vehicle in 2020. There were 4,003 units Nexon EV sold cumulatively in the year 2020. Since the model was introduced exactly a year ago in January 2020, and Tata Motors sold 2,529 units in India last year, it has claimed more than half of the global sales.
Not only is the Nexon tag bringing with it an assurance of style and safety, Tata Motors has a legacy of quality. The hybrid MG ZS EV from MG Motor was introduced at the same time as Nexon EV and takes the second spot for EVs in India, with 1,142 units sold in 2020. Hyundai Kona is the first electric SUV in our country. Kona took third place with 5.6% of the market share.
India's First Electric Tractor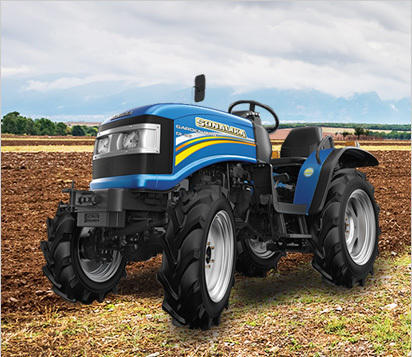 A Made in India brand has launched the country's first electric tractor. Sonalika Tractors is the first player to commercially launch an EV tractor. Called Tiger Electric, it was launched on Farmer's Day 2020 which fell on December 23. At an ex-showroom price of Rs. 5.99 lakh, Tiger Electric is primarily targeted at farmers. The lithium ion battery can be fully charged at home in 10 hours and within 4 hours at a fast charging station. Once charged, Tiger Electric can be operated with a 2-tonne trolley for 8 hours.
Apart from reducing the dependence on fuel, there are many other upsides. Farmers driving it don't feel the heat… literally. There's no heat coming off the engines as is the case with a conventional tractor. It has fewer parts, and hence far less of the noisy vibration that one has come to associate with farm tractors. Since there's zero maintenance required, there's no maintenance cost. Running costs are one-fourth of what a conventional diesel-based tractor would entail. Sales are promising since Sonalika Tractors is already developing a whole range of EV farm tractors, and will be rolling them out in the coming months.
Scrapping off the Petrol/Diesel Vehicles
India's car scrappage policy, which was announced in the budget session of 2021, aims to replace end-of-life vehicles (ELVs) by providing incentives for scrapping and disincentives for keeping them. It not only ensures the retirement of inefficient and polluting automobiles, but it also begins on a bold formalisation of the scrappage business. The scrap value of an ELV is set at 4% to 6% of the new purchase's ex-showroom price under the policy. If declared unfit, owners of personal automobiles older than 20 years and commercial vehicles older than 15 years must say goodbye to their vehicles. It is also conceivable to keep personal automobiles older than 15 years, albeit at a cost.
The test will be based on a number of checks like engine condition of the vehicles, their emission status and fuel efficiency, safety. Registration of vehicles that fail in the test will be cancelled and such vehicles will be scrapped. If a person's vehicle fails the fitness test, they will have to deposit their vehicle in 60-70 registered scrap facilities across the country and will get a scrap certificate issued from there which will be valid for 2 years.
In lieu of giving the old car, the customer will get a deposit certificate. As an incentive, the person will qualify for a discount up to 5% of the ex-showroom price at the time of buying a new vehicle in lieu of the certificate of deposit for discarding old vehicles. In addition, the State Governments can give road tax rebate up to 25% for private vehicles and 15% for commercial vehicles to the persons who scrapped their old vehicles.
Electric mobility, here and now
Auto manufacturers like Mahindra, Tata Motors and Hyundai are not only churning out models of e-cars, e-bikes and electric motorcycles, they have also started producing commercial vehicles with an electric motor. Electric vehicles (EV) are quiet and simpler in design, and would make you a more responsible citizen (since you're indirectly fighting climate change and displaying concern for public health with your choice of transport). An electric vehicle can go as fast as you like. You can modify and make adjustments to your EV so that it vrooms at optimum speed and performance.

Tesla is one manufacturer

that has aced sports cars for electric mobility. The Tesla Roadster, for instance, can go from 0-60 mph (miles per hour) in 3.6 seconds.
However, how does one switch to EV and what do you need to keep in mind? Let's find out.
How electric mobility works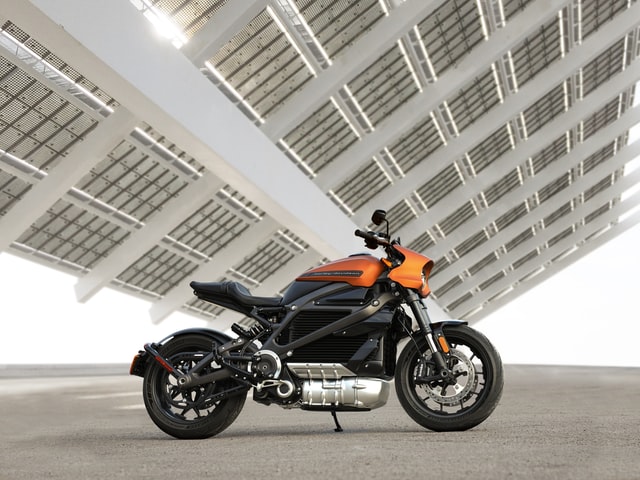 Electric cars and two-wheelers run on electric motors. EVs store electrical energy in a rechargeable battery as direct current (DC). An inverter in the vehicle converts the DC into alternating current (AC) for powering the electric motor. Efficiency of conversion is important here.
The e-motor converts AC into mechanical energy which is used for generating magnetic fields. It is the forces of the magnetic fields that run the EV.
E-cars also have a DC-DC converter, which converts the rechargeable battery's high voltage into seriously low voltage for the other components.
Types of EV motors
There are two kinds of motors used in EV models: the DC motor and the AC Induction motor.
The DC motor is the most popular today for e-cars and two-wheelers. It uses permanent magnets to generate a magnetic field which runs the motor.
Legendary scientist Nikola Tesla (the man who inspired renegade inventor Elon Musk) invented the AC Induction motor back in 1889. This type of motor works on an alternating current to induce an electromagnetic field. It uses an inverter for the conversion and has the twin advantages of speed control as well as more more power.
How to charge the battery
You don't need to fill an EV with diesel or petrol on the road. Charging the battery from the socket will keep you moving. Most users charge the battery at home. It takes approximately eight hours for an e-car battery to charge completely.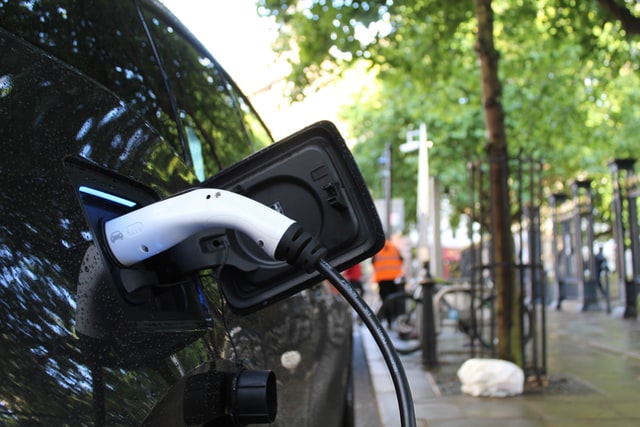 Do not make the mistake of charging the car battery from any odd socket in your house. It may not be equipped to handle the massive flow for so many hours. Instead, set up a wall box. Wall boxes will not only prevent a short circuit, they also quadruple the speed of recharge.
The electric version of the petrol pump is the public DC fast charging station or the public AC station. You need a special cable to use a public charging station. The AC stations are much slower because your car's inverter has to first convert the current from AC to DC before it goes into the battery. On the other hand, DC fast charging stations are few and far between. They are also more expensive. However, the government is working on installing more charging stations across the nation.
The cost for charging varies from vehicle-to-vehicle and also depends on the electricity rates in your area. However, suffice it to say, you will be spending much less on electricity than you do on petrol. It doesn't cost more than Rs. 40 for a two-wheeler or e-car.
Faster speeds
Hit the accelerator on this one, because you don't have to worry about transmission. You can accelerate faster and more often in an EV than a petrol-powered set of wheels. Speed is no issue here, but for those asking how fast they can really go, it depends on the model. Small cars go up o 120 km per hour while cutting edge sportscars reach 200 km per hour. There's one e-car from Rimac that blasts through the streets at speeds more than 400 km an hour. Car manufacturers are making faster and more efficient EVs every year.
As for the distance, we would say that the EV is a beast of the city. A single full charge will run your carrier over a course of 150-350 kilometres. The range of distance is dependent on the external temperature which could drain the battery faster, how much music you're listening to on the road, and the air-conditioning.
Advantages of electric mobility
Not only is electric mobility sustainable and clean, it is also cost-effective in the long run. Yes, an e-car or electric motorbike may cost more than a gas-powered one but stop to consider that petrol and diesel prices only go up and up while electricity is cheap. So, you will be paying significantly less money to drive.
An EV calls for less maintenance and repair. There are only 250 components in an electric motor compared to 2,500 (that's 10 times the number) in the combustion engine of a gas-powered car. You won't have to change the lithium-ion battery for years together, a decade almost. Nor do you need to change the oil (you won't be using any) or filters (since there is no exhaust system) or V-belts. That is a lot of precious time and money saved.
Servicing is no hassle; the process is mostly SOTA (software updates over the air), on the internet, in plainspeak. In the future, the lithium-ion batteries from EV will be recycled for stabilising smart grids. Your vehicle's smart battery won't go into the e-waste oblivion but will be used to absorb solar energy. They will send power back to the grid, thus giving back to clean-tech in a circular fashion.
The electric mobility ecosystem is set to take over half of the urban mobility market by the year 2030. Get with it, or be left out.