Shallu Jindal Backs Girl Child Education with Reconstruction of a 114-year-old School
As Chairperson of JSPL Foundation, the executing arm of Jindal Steel and Power Limited (JSPL) Group CSR activities, Shallu Jindal is on a mission. She is committed to empowering women and educating children, especially young girls, in the villages. Ms. Jindal said, "Empowering the girl child with education is the best and the wisest option a nation could have in empowering itself. With the construction of the new building of the Kishori Raman Girls' Inter College, we are partnering for promotion of girls' education and contributing to expanding the horizon of equitable and inclusive development of India."
She said this during her virtual address for a foundation ceremony of her latest contribution to this cause – reconstructing a historic 114-year-old girls school in Mathura that has been in shambles. Sri Kishori Raman Girls' Inter College has been a positive force in educating girl children in the otherwise conservative region, especially those from economically backward families who don't readily send their daughters to school. Besides supporting rural education, this CSR project will also provide employment to locals whose jobs were impacted by COVID-19.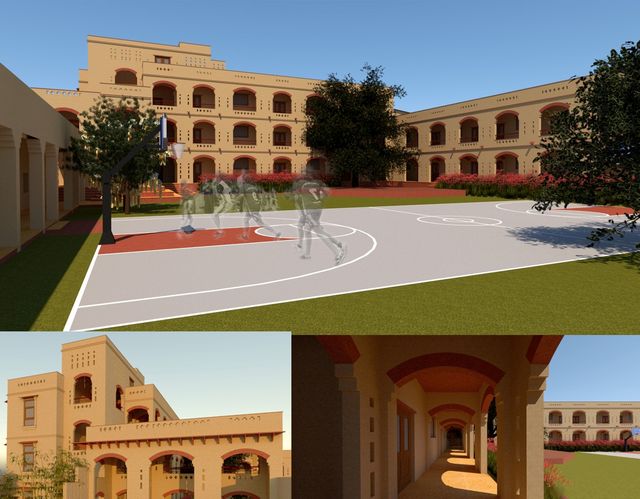 JSPL Foundation will back the construction of the brand new school building and premises. The existing building has gone through a century and a decade of wear-and-tear. It has become so rickety that holding classes inside might prove dangerous to the students and teachers. The good news is that not only will it be a new construction, it is being designed to weather earthquakes. JSPL Architecture – Construction and JRL Sonipat are also contributing their technical insight through the design and execution stages.
The 30,000 sq ft premises will have all the amenities that the students require for quality education, including sanitation and a special ramp for divyang students. The design team has made provisions for natural sunlight and cross-ventilation in the classrooms and halls. It will be a three-storey building set for completion at the end of 2021.
With this CSR project, Ms. Shallu Jindal follows in the footsteps of the late Om Prakash Jindal, Founder of the OP Jindal Group, who believed educating the girl child is essential for the holistic development of society at large. Her spouse, industrialist Naveen Jindal, Chairman of

JSPL

, has also been supporting education for all through his work at OP Jindal Global University in Haryana and Chhattisgarh, OP Jindal Schools in Chhattisgarh, Odisha and Jharkhand, and OP Jindal Community Colleges.