Home
Header News
Now you can video call or simply text Indore Police to file...
Now you can video call or simply text Indore Police to file complaint
Have you been harassed, abused or cheated? Are you struggling to find your crutch while leaving for the police station or unable to find your hearing aid? If you are deaf-mute or specially abled 'Divyang' residing in Indore, you will not have to take the trouble of traveling all the way to a police station to file a complaint. Instead, you can just drop a text or video call the police and lodge your complaint from anywhere! Yes, even from your home!
Indore (Madhya Pradesh), which earned the accolade of the cleanest city in India for the sixth consecutive year in Swachh Survekshan 2022, is taking new steps to eradicate crime and also supporting the deaf-mute and physically disabled citizens.
In the present day when Work from Home is a popular concept, Indore Police is offering physically disabled and hearing/speech impaired citizens the facility of filing a police complaint via video call or text message from home! The credit for this goes to Indore Police Commissioner Mr Harinarayanachari Mishra.
The facility can be availed by anyone residing within Indore district by connecting to Police Helpline number 75876-32133.
Police complaint via video call or text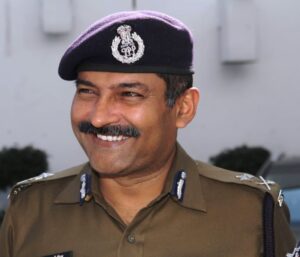 What was the inspiration to start such an initiative? Mr Harinarayanachari Mishra, Commissioner of Police, Indore told The CSR Journal, "We already have a helpline for people who are unable to travel for filing a complaint due to physical disability or those residing in remote rural areas. However, there are people who cannot even properly communicate via phone call for various reasons.
That left us thinking as to how can we reach this part of the population and hear their problems. In such cases, we have to take the help of translators/interpreters while filing FIR by deaf-mute people. Then we thought that at a time when there is so much of technological advancement, why don't we start receiving complaints via WhatsApp call? In that case, these people can file complaints from the comfort of their home using sign language. They can directly get in touch with our Police Control Room through this initiative."
Gaining popularity
Madhya Pradesh Police has posted about this initiative on various social media platforms and the initiative has already started gaining popularity. It is also spreading through media reports and word of mouth publicity. Opening up on the same, the Police Chief said, "We started this initiative just a few weeks ago and already two FIRs have been lodged. Anyone using sign language to communicate via video call, they need not worry because our sign language experts and translators are there to interpret their version."
Sign language expert reacts
Reacting to this initiative by Indore Police, sign language interpreter Rajani Banerjee, expressed, "This is a great initiative by Indore Police. When a deaf-mute person has to file a complaint, they cannot contact an interpreter immediately. People like us who can speak and hear, can easily dial 100 and reach out to the police in emergency. But those who cannot speak, they cannot do that. Even if they visit a police station physically, police officers who do not have sign language training cannot properly understand what they are trying to convey. Therefore, a text message or video call is a great medium through which they can express themselves. This will make things easier for deaf-mute citizens and hence a big support to them by the police department. What Indore Police has done, if the police in other parts of India follow this, it will be a great support for hearing and speech impaired people."
For people residing outside Indore
Is the facility available only for people residing in Indore? What if a citizen wants to connect from any other corner of Madhya Pradesh? "If somebody wants to connect from anywhere outside Indore, we listen to their complaint and communicate the same to the concerned police department," informed the Police Commissioner.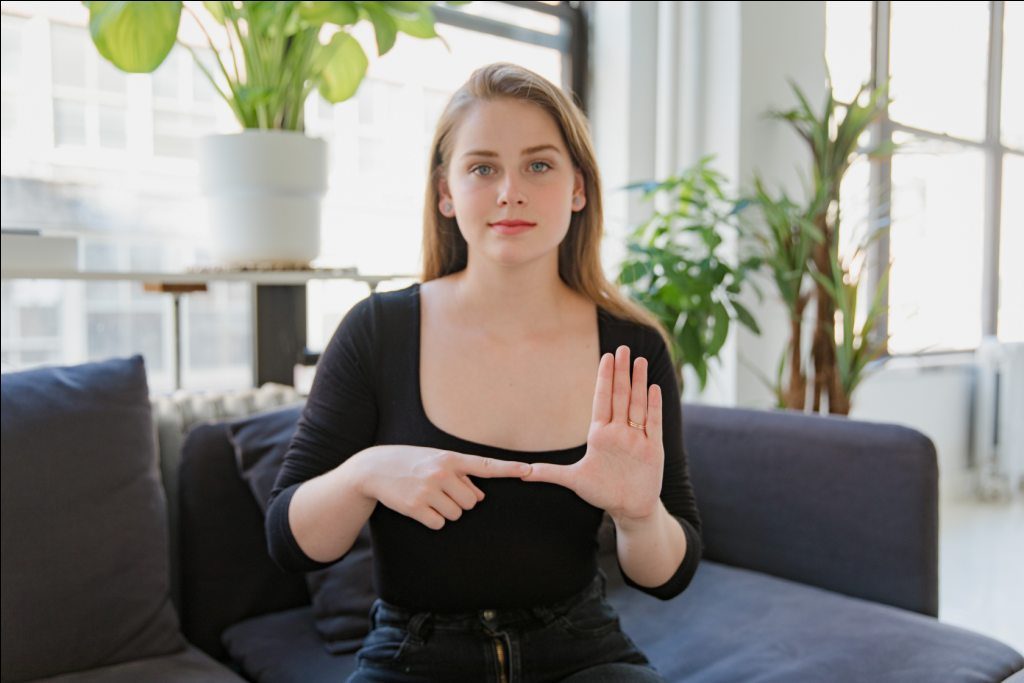 However, this is not the first time Indore Police is taking an initiative for hearing and/or speech impaired people. Prior to this, Indore police, in association with some local NGOs, have hosted sign language training sessions in the historical city of Burhanpur and Khandwa, which is the birthplace of late singing legend Kishore Kumar.
Female safety in Indore
Indore Police is additionally alert when it comes to matters of safety and security of its female citizens. How safe are the women living in Indore? How can a woman connect with the police in case of any emergency?
Responding to that, the top cop said, "You can approach to us via CitizenCOP app or dial 100 or call on our control room helpline. Apart from these, we have started a 'We Care For You' helpline for women. Keeping in mind the safety of female citizens, we are doing patrolling at night across Indore with female cops."
Battle against drug addiction
Indore Police is also working hard to battle issues like drug addiction. In a latest initiative, the Police Commissioner of Indore released a narco comic book titled 'Satark Bachpan-Surakshit Bachpan' (Aware childhood – Safe Childhood) earlier this month. The book has been conceptualized and written by Additional Deputy Commissioner of Police Manisha Pathak Soni with the aim of keeping children away from drugs by making them aware of the ill-effects of drug consumption.
Ahana Bhattacharya can be reached at ahana@thecsrjournal.in