Home
Tags
Responsible Stars
Tag: Responsible Stars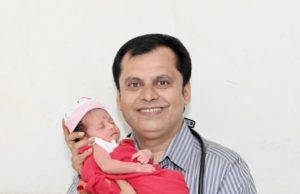 The birth of a girl child is still considered to be a burden in several regions of India. This clearly reflects on the skewed...
It is a collective desire of Indians across the globe to see us as a developed nation. It takes a collective effort from every...
For children from low-income families, education in itself is often a luxury, let alone studying at coaching institutes for competitive exams. Many students with...
The Civil Services Day is celebrated in India every year on April 21st. The day aims at renewing their commitments to public service and...
One person can change the world and Tulsi Gowda epitomizes this quote like no one else. Also known as "Encyclopedia of Forest" for her...
His 'clean' look in an upcoming movie poster may be grabbing eyeballs and attention for all the wrong reasons but the activist Bollywood actor prefers to focus on a bigger 'cleaning up act' by flagging off a waste management program in Jodhpur.
After submitting a petition for decriminalization of politics, among others, to the new PM last month, Aamir Khan is now busy shooting the next season of Satyamev Jayate. More petitions coming up Mr. Prime Minister!