Mumbai startup creating travel gears with recycled plastic bottles
In the present day, plastic pollution is one of the most pressing environment problems. Plastic pollutes land, ocean, harms animals, marine life and even human health in so many ways. However, awareness is increasing. There are a handful of people who are taking an initiative to stop plastic waste from going to the landfills and utilize them to create something useful. One such person is Mr Sudip Ghose, founder of the Mumbai-based startup Acefour Accessories, who has founded 'Uppercase' a brand for travel gears made up of recycled plastic bottles.
Luggage made with recycled plastic bottles
Talking about the same, Sudip Ghose, Founder and CEO, Acefour Accessories, shared, "We have a vibrant, colorful and very stylish range of backpacks, duffel bags, shoulder bags, and travel luggage. Uppercase's bags are also catering to the needs of the environmentally conscious youth— all the products are made of recycled plastic bottles.
The reason behind this decision is to promote sustainability and reduce the carbon footprints in the form of plastic wastage, as much as possible. When it comes to the tourism industry and travel in general, there is a huge amount of waste that is left behind and not a lot of players in the industry are working towards making travel gears sustainable. We have reused and recycled over two lakh plastic bottles."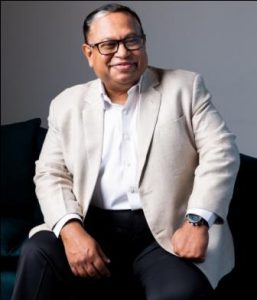 What was the inspiration behind using recycled plastic bottles? "After working in the industry for over 15 years, I realized how the landscape of luggage has changed. Now luggage has become from a commodity product to a brand. To make luggage we need plastic which is not sustainable, that's where I felt something needs to be done to promote sustainable luggage. This is how the idea came in," informed the Founder.
Sustainable travel
Uppercase is promoting itself as a 'fashionable and sustainable' luggage brand. Explaining the same, Mr Ghose said, "In the times that we live in, we cannot afford to be more neglectful of the environment. With 'uppercase' as a brand we are trying to change the dynamics of how sustainable products are seen, generally as basic and boring, but if you see our gears, they are vibrant, have unique silhouettes, fashionable and very stylish, we offer everything in fashion with our products, along with catering to the environment and making the gears sustainable."
"A lot of travel accessories brands in the market claim to be sustainable but they are self declared, ours is audited with GRS (Global Recycle Standard). Not only the material with which the gears are made out of, but the entire manufacturing and supply chain of Acefour 'Uppercase' accessories has been certified as sustainable. The certification is renewed every year. To achieve the same, we established a new factory, had to buy expensive raw materials and we took one and half years to establish such a value chain which now is giving us products of such standard. To make our gears sustainable, we recycle plastic bottles and make these stylish backpacks for our customers," he further said.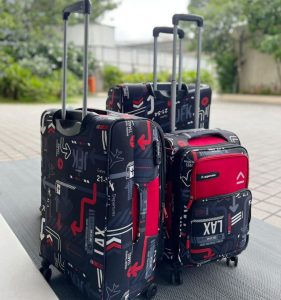 Importance of plastic waste recycling
Why has plastic waste recycling become the need of the hour in the present time? Discussing that, the Acefour Founder and CEO shared, "Carbon release in the atmosphere can be reduced through recycling. Usually, the waste that cannot be recycled is burned. This results in the release of harmful gases, which significantly contribute to global warming. We were only left with the choice of recycling because plastic cannot biodegrade, which reduces its volume and the dangers it poses to the environment."
"The ocean receives 8 million tonnes of plastic annually. Every minute of the day, it is the equivalent of one truckload being dumped into the ocean, which has an impact on the survival of marine life worldwide. The reason for us to enter the sustainable travel gear market is to make a global contribution, to help reduce greenhouse gasses like carbon dioxide. We are working towards doing our bit for society and the planet, one step at a time," he signed off.