'Mangrove Man' to plant 10,000 saplings in Sundarban
The 26th of July every year is celebrated as 'The International Day for the Conservation of the Mangrove Ecosystem' as declared by The United Nations Educational, Scientific and Cultural Organization or UNESCO. Umashankar Mandal, popularly known as the 'Mangrove Man' is planning to mark the occasion by planting 10,000 mangrove saplings in the Sundarbans of West Bengal.
Talking about the same, Mandal told The CSR Journal, "We plan to plant 10,000 mangrove saplings in Sundarban this year on the 26th of July. We hope to finish the work by the 31st of July. We will plant the saplings mostly in the island villages like Chargheri, Satjelia, Gosaba and Kumirmari among others."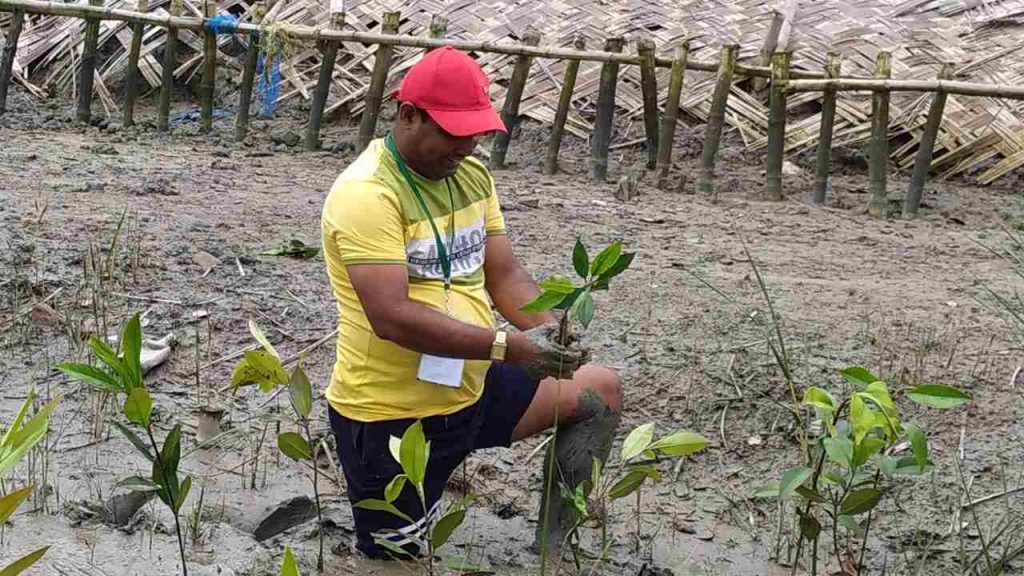 Benefiting local residents
Mandal has shared a poster on social media inviting everyone to 'Plant Mangrove Save Sundarban'. However, not just taking care of the mangroves, he also works to benefit the local residents of the region, most of who live in extremely impoverished conditions. He informed, "I try to maintain a socio-ecological balance through my work. Wherever we plant mangroves, we also work for the betterment of the local residents of that area, their education, healthcare and sustainable development."
"We don't pay the local people with money for planting mangroves; rather we pay them in kind. We will donate sewing machines to the women planting these saplings and the 'tiger widows' of the Sundarbans. We will also give sweet water fish seeds to 100 families and donate sanitary napkins to 200 women. Also, the local women who nurture these mangrove saplings, we buy it from them. That is how I aim is to build a green economy here," he added.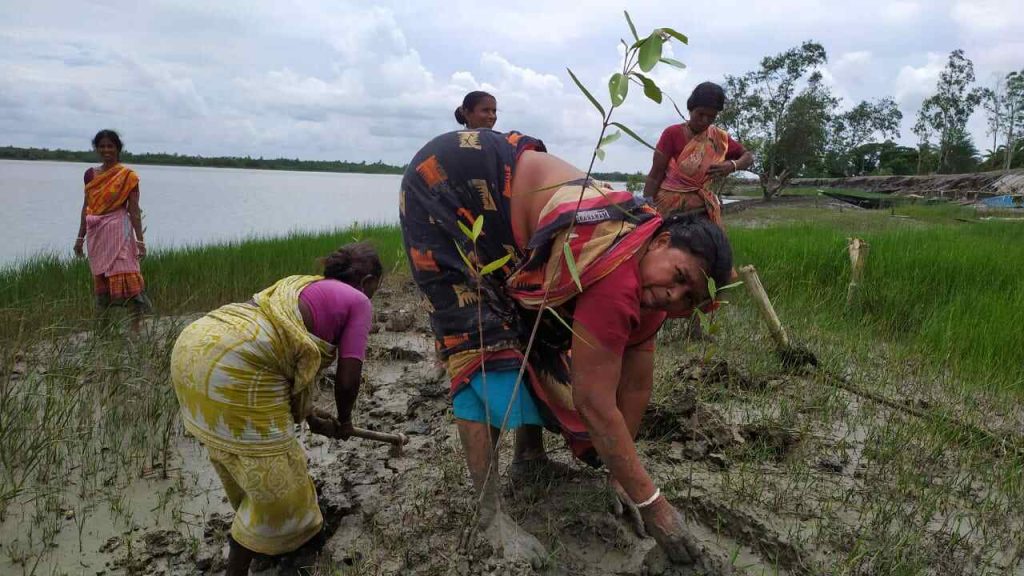 Managing passion and profession
Mandal, 43, is a school teacher by profession. He teaches Geography at the Jangipur High School in West Bengal's Murshidabad. Opening up on balancing his profession and passion, the teacher cum social worker shared, "I keep visiting Sundarban on my off days and vacations, traveling by train. I make sure to visit here every month. I am very happy that so many people from across West Bengal, India and even globally reach out to me offering their help for this cause."
Mangrove Man's NGO and activities
In order to fulfill his dream of building a green economy in Sundarban, Mandal runs an NGO. "I have started an NGO named Purbasha Eco Helpline Society through which we mainly plant mangrove saplings, donate books and stationery to school students, organize awareness camps about the use of sanitary napkins and conduct health camps. We have also recently started working towards making the local women self-reliant by donating sewing machines and rooms for poultry farming. We have at least 500 local men and women working for us," he informed.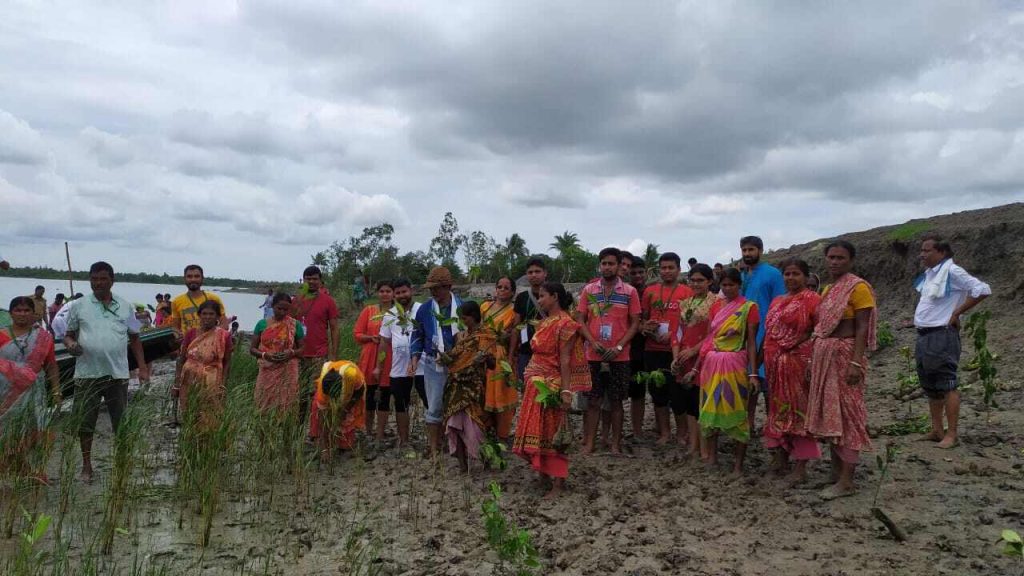 How did he become the 'Mangrove Man'
When did he begin working for mangrove conservation and how did he earn the title of 'Mangrove Man'? Taking a journey down memory lane, Mandal recalled, "On the 25th of May, 2009 when the cyclone Aila hit the Sundarbans, due to this natural disaster, the forests and river embankments were severely damaged. This shook me so much that I felt I had to do something to save the mangroves of Sundarban. I initially started by offering relief to the residents in the village of Chargheri, where I stay. Then I gradually began planting mangrove saplings in the area. Soon after I started working for this cause, a Bengali newspaper conferred on me the title of 'mangrove man' in their report talking about my work."
Deforestation of mangroves
Coming to the present day, often news reports emerge talking about mangrove deforestation in the Sundarban with the alleged backing by 'influential' people. When quizzed on the same, Mandal replied, "The local residents of Sundarban are trying their best to fight this problem and prevent this practice as much as they can. And they have succeeded to some extent because the rate of deforestation in this area has gone down as compared to earlier times."
However, not just Mandal, there are several local residents in the area working hard to save the mangroves of Sundarban, silently, away from media coverage. Because, these mangroves are also home to the majestic Royal Bengal Tigers and snatching their habitat through rampant deforestation enhances the rate of human-tiger conflict.