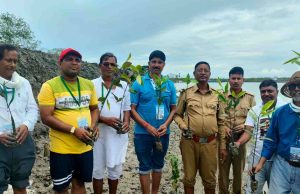 The 26th of July every year is celebrated as 'The International Day for the Conservation of the Mangrove Ecosystem' as declared by The United...
World Wetlands Day marks the date of the adoption of the Convention on Wetlands on 2 February 1971 in Ramsar, Iran. The 2020 theme for World...
Mangroves ecosystem is rich in biodiversity located at the interface of land and sea in tropical regions. These help in ensuring food security for...