How Lotus Petal Foundation is providing school education to underprivileged children in Gurugram
Of the 17 Sustainable Development Goals established by the United Nations in September 2015, Sustainable Development Goal 4 or SDG 4 is about quality education. Sustainable Development Goal 4 aims at ensuring inclusive and equitable quality education and promoting lifelong learning opportunities for all.
Lotus Petal Foundation is an NGO that works in the area of education, nutrition, skill development & vocational training for children from the underprivileged residents of urban areas in India. Keeping with Sustainable Development Goal 4, Lotus Petal Foundation has started Lotus Petal Senior Secondary School for these children from these marginalised sections of the population.
Aligned to SDGs
Lotus Petal Foundation was established in 2011 by Kushal Chakravorty to promote equal opportunities for children irrespective of the social strata, and to create positive social, economic change among the urban poor. The foundation is aligned to SDG 1 – No poverty, SDG 2 – Zero hunger, SDG 3 – Good health and well-being, SDG 4 – Quality education, SDG 5 -Gender equality, SDG 6 – Clean water and sanitization, SDG 8 – Decent work and economic growth and SDG 10 – Reduced inequalities.
Lotus Petal Senior Secondary School
Lotus Petal Senior Secondary School is promoted by Lotus Petal Foundation with the goal of providing equal opportunities for underprivileged children living in the urban slums of Gurugram, Haryana, India. It's a state-of-the-art school built on a 5-acre land befitted with all necessary amenities including digitally enabled classrooms. The school is on the way of getting CBSE affiliation.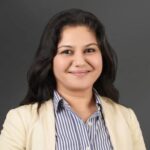 Talking about the school, Saloni Bhardwaj, Co-Founder & CTO, Lotus Petal Foundation, told The CSR Journal, "Lotus Petal Senior Secondary School started on 18th April 2022 with almost 600 children. The school currently has over 1475 students. The plan is that in the next 2-3 years, we will have almost 10,000 children studying. It has the potential of being India's largest school for the underprivileged."
The beginning
What was the inspiration to start Lotus Petal Senior Secondary School? Saloni informed, "In 2017, one of our old donors gave us a huge contribution and we felt that the right thing would be to invest it in a school campus for our children. Right now we have almost 1000 students in the campus."
"We are in the process of having laboratories for subjects like biology, physics, chemistry, computer and astronomy. The students are also engaged in extracurricular activities like art, theatre, dance and sports," she added.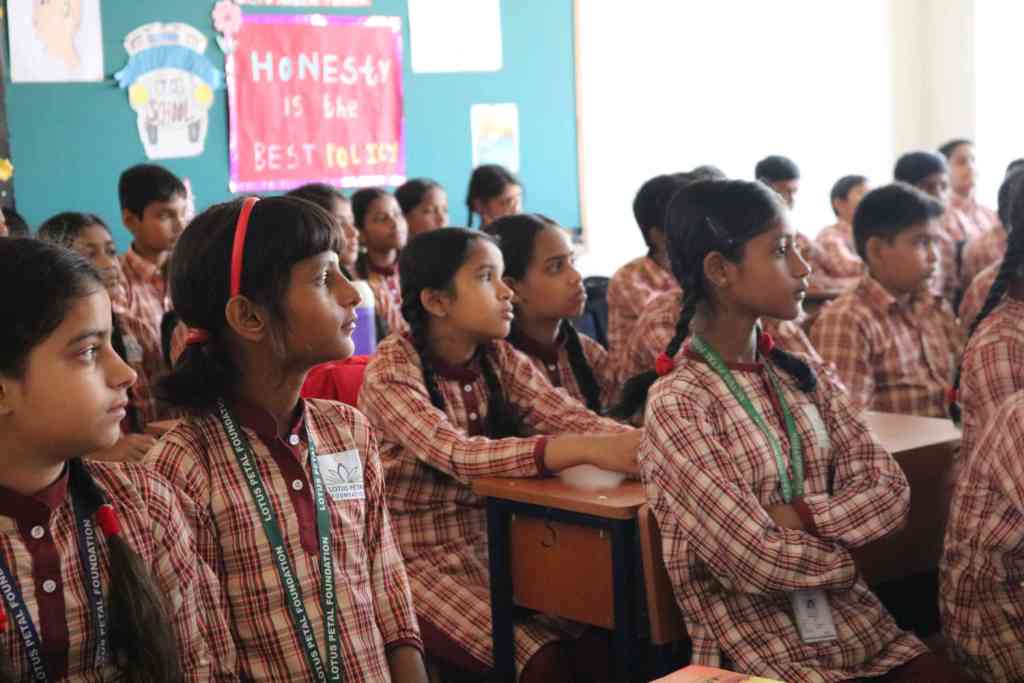 Outside the text book
Extracurricular activities like theatre and art are embedded in the school curriculum. "A lot of our children do not have educational support at home as much, so we have to find different mediums to reinforce what is happening in the class. For this purpose, theatre and art is used extensively. For example, if they are studying about Chhatrapati Shivaji Maharaj, they will perform a play based on his life. If they are studying about environment, they will have to perform a play with a message on why we shouldn't cut trees or why is recycling important," informed the Lotus Petal Foundation Co-Founder.
Environment-friendly campus
A significant feature of the Lotus Petal Senior Secondary School campus is that it is built sustainably. Even the utensils in the kitchen are made of steel. The campus has been designed by an environmentalist keeping in mind that it is very important for the children to engage with the environment and the campus.
There are solar panels fitted on the roof. The roof of the campus also has a gutter bin which collects rainwater. This water goes into the STP units which is recycled and used for horticulture and toilets. The STP units (Sewage Treatment Plant) recycle almost 130,000 litres of water. There is a constant effort to make children aware about the necessity to protect our planet and the environment.
"The purpose is to ensure that minimum amount of carbon footprints are left behind and also to teach students to engage with the campus and the environment. Apart from this, we have an environment club where we extensively discuss with the students what plastic does to children," said Saloni.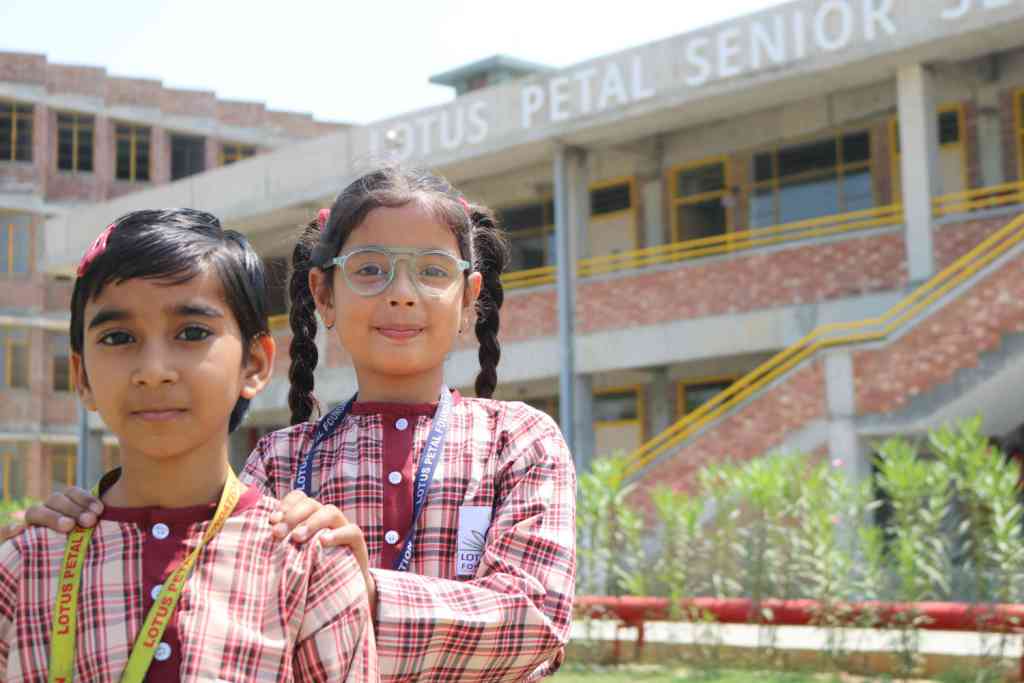 Organic kitchen garden grown by students
In this school, the students are encouraged to grow vegetables, which will make them love nature and also make them eager to eat vegetables which are extremely necessary for a healthy diet.
"We are planning to create our kitchen garden where children will grow their own vegetables. We have already done this in our previous campus which was relatively smaller in size. What we have observed that when children grow their own food or are made to throw peels in a composting pit for recycling, their understanding of nature becomes deeper. Owning their own kitchen garden enhances their leadership skills and also, their interest in eating the vegetable," the Lotus Petal Foundation spokesperson revealed.
Fees
Lotus Petal Senior Secondary School charges a very nominal fee per child annually, which includes the cost of two meals— breakfast and lunch, two sets of summer uniforms, one set of winter uniform, all stationery & school supplies and school bus charges. This also includes annual charges like admission fees, excursion fees and all extracurricular activities.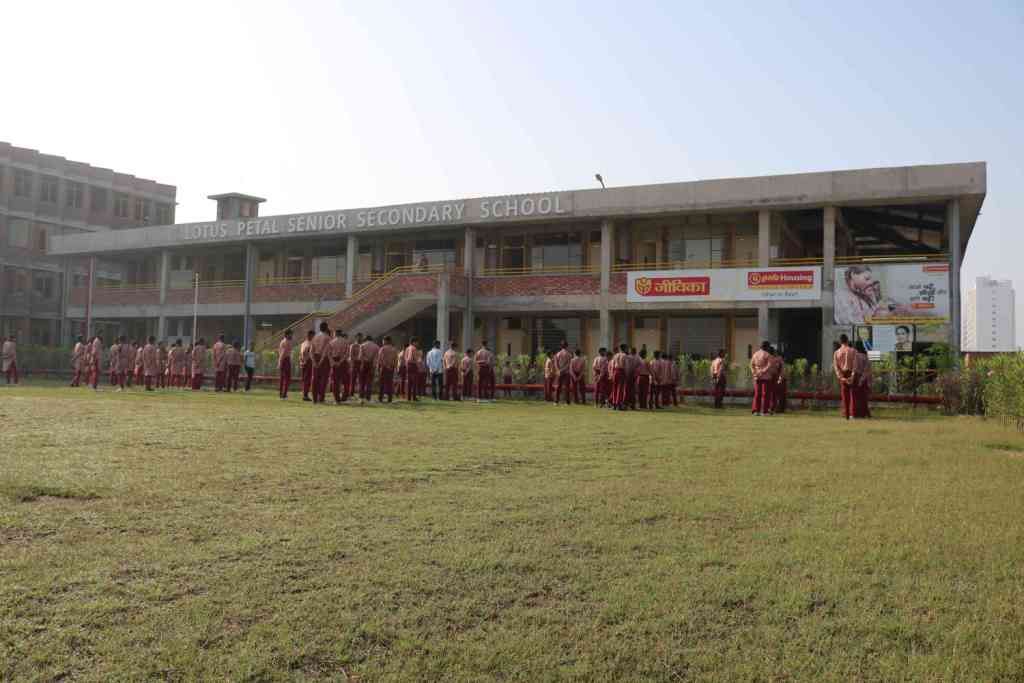 Necessity to bridge gaps in education in India
The Lotus Petal Foundation Co-Founder signed off with a message on why it is necessary to bridge the existing gaps, especially in education in our country.
Saloni said, "I feel, we should be a land of equal opportunities, be it gender, socio-economic background, race or colour— we should be a country where citizens get equal opportunities. Students of both genders should get the same kind of learning opportunity. Digital learning should be accessible to all. The discussion about disparity can be combated by giving people equal opportunity."
Ahana Bhattacharya can be reached at ahana@thecsrjournal.in