Home
Header News
Jharkhand Government launches air ambulance, will also benefit the underprivileged
Jharkhand Government launches air ambulance, will also benefit the underprivileged
In a first, the Government of Jharkhand has launched an air ambulance to facilitate transport facilities for healthcare. This is an effort to provide timely better treatment to seriously ill people. While the service is chargeable, the government will also provide the air ambulance for those who are unable to pay for it as per requirement.
Chief Minister Hemant Soren formally inaugurated the air ambulance services at Ranchi's Birsa Munda Airport on Friday, 28th April. Air ambulance service will be available at Ranchi, Bokaro, Deoghar, Jamshedpur, Dumka, Dhanbad and Giridih airports.
For those who cannot pay
The CM has said that the government will make the service available for those who are unable to pay for the same. Talking about the same, the Chief Minister shared in a Facebook post, "The government intends to help every class from the air ambulance service. The government will provide air ambulance service to those who do not have money."
In a separate social media post, Office of Chief Minister, Jharkhand expressed in Hindi, "The Chief Minister said that it is not so that only those who can give money will be able to use this service. This facility will also be given to those who won't be able to pay as per requirement. The government intends to take them through air ambulance and provide better health care."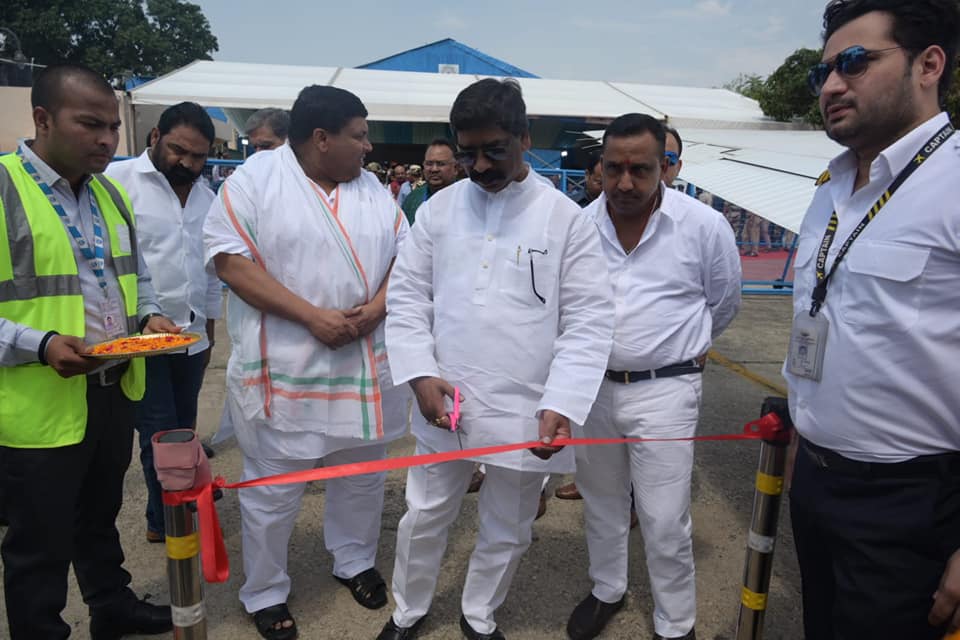 Facilities and destinations
As per reports, the ambulance equipped with advance medical facilities, emergency equipments and doctors will be ready within two hours of booking. The ambulance comprises a team of specialist doctors, nurses and paramedics.
The air ambulance is currently flying to Kolkata, New Delhi, Mumbai, Chennai, Hyderabad, Varanasi, Lucknow and Tirupati.
Charges
The service is available reportedly at a price ranging from Rs 3-8 lakhs according to the destination. While flying to Delhi will reportedly cost Rs 5 lakhs, for Mumbai it can go up to 8 lakhs. For closer destinations like Kolkata, it will charge around 3 lakhs. For patients travelling to routes other than the abovementioned destinations, Rs 1.10 lakh will be charged per hour, mention reports.
For Booking
To book an air ambulance in case of emergency, one can dial the following toll free numbers: 918210594073 and 0651-4665515. However, booking can also be done via email to airambulance.cad@gmai.com.
Saving lives
Residents of the state have already started getting the benefits of the air ambulance service. 73-year-old Kunj Bihari Rai, a resident of Ramgarh who is suffering from cardiac problem and undergoing treatment at Raj Hospital, was flown to Delhi on Sunday via air ambulance for better treatment. The patient's family members have expressed their gratitude to the Chief Minister.