A recent survey from Clutch found that most people want companies from all industries to make corporate social responsibility (CSR) a priority.
Whether it's food, fashion, technology, beauty, or another industry, consumers expect companies to act responsibly and charitably in alignment with the goods and services they produce.
For example, the majority of consumers feel that the tech industry should commit to protecting their personal data (72%) and keeping the internet open source (69%). Some also want to see tech companies share data when needed (39%) and support charity hackathons (17%).
In this article, we explore how to approach CSR initiatives for your company. Use it to understand how to form a CSR strategy that resonates with your customers and creates a long-lasting positive impact on your brand.
Choose Organic and Sustainable CSR Initiatives
Doing good is more than a wonderful objective. Corporate social responsibility also offers advantages such as:
Increased customer loyalty
Sustainable competitive advantage
Protection against negative publicity
Clutch's study found that over 70% of people consider environmentally-friendly business practices more important than product price and are likely to shop at a company that supports an issue they agree with.
The online reputation resulting from well-developed CSR activities can also build a "reservoir of goodwill" that minimizes negative press and acts as a form of reputation insurance.
CSR initiatives are not without risk: people are inclined to stop shopping at companies that support issues they disagree with. This is why it's crucial for businesses to choose CSR efforts that are in alignment with its customers' values.
To initiate a CSR campaign, start by considering your mission and supporting activities – i.e., how do you act on your company values.
Review ethical practices and community activities you have in place that align with your values and look to expand the opportunities to demonstrate and market those.
After you have those established, you can move into social cause marketing. This helps ensure the authenticity of your intentions over the long-term.
To build CSR initiatives that create competitive and profitable advantages while minimizing risk, consider the following three steps to building a reputable CSR program.
Employ Ethical Practices
For most companies, the first step toward an authentic CSR program is setting common-sense policies that limit harm to people and the environment. Ethical practices in manufacturing and consumer health show that your company's motivations are authentic.
Clutch's survey indicates that a company's commitment to the environment is the most important value consumers consider when making a purchasing decision.
Industry-related concerns are also a priority for consumers. People expect technology companies, for example, to commit to protecting personal data.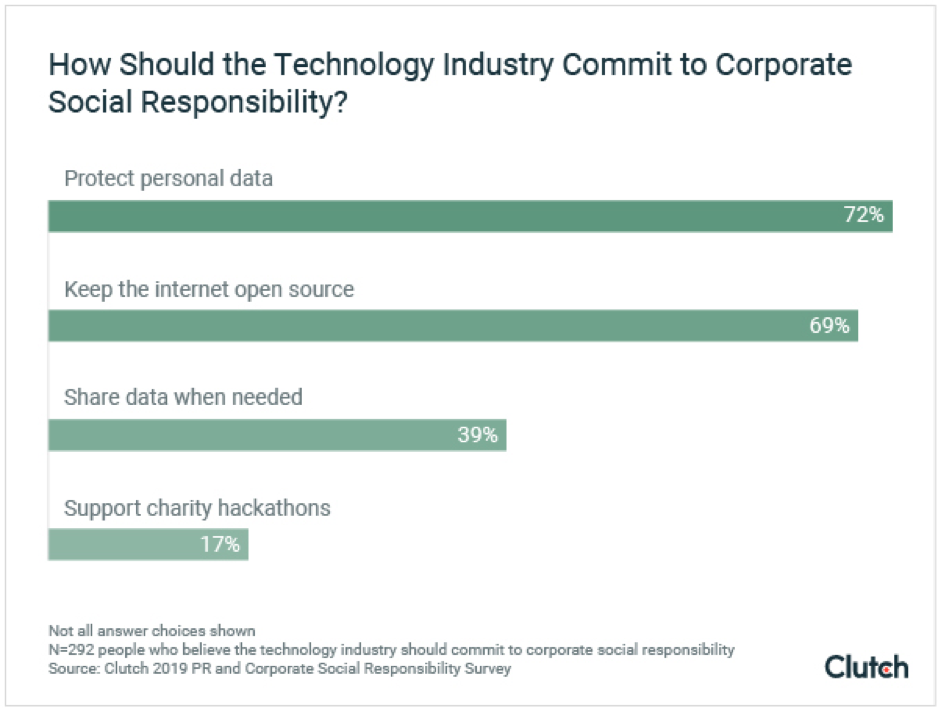 Businesses that understand these expectations are better suited to connect with consumers.
Apple, for example, has used privacy as the central component of its social media marketing.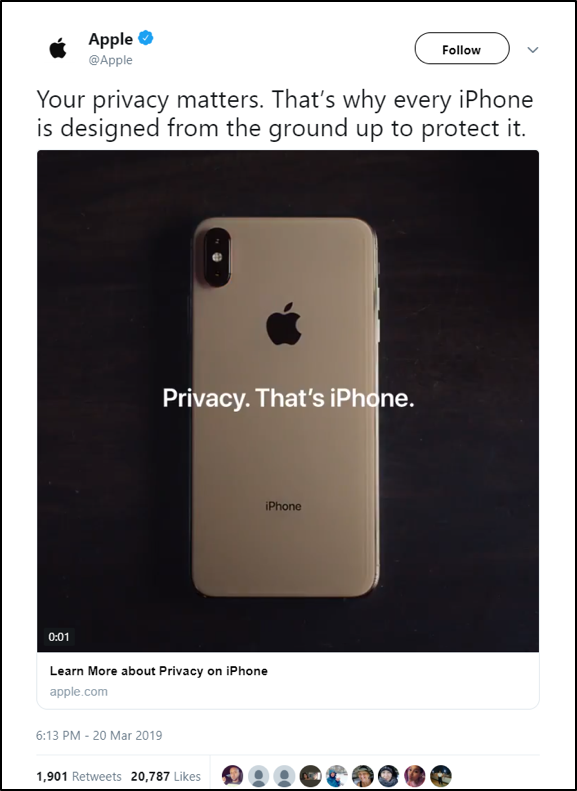 Companies that don't institute ethical practices also may struggle to convince people that their other CSR efforts are sincere.
Before you expand your CSR efforts to the community or speak out on social causes, explore which ethical manufacturing and consumer practices your company can include in its mission.
Establishing authentic CSR initiatives creates organic support for your business, but people can determine when your efforts lack substance.
Expand CSR Efforts to Mission-Based Activities
Support your CSR mission with community activities, charitable giving, and coordinated volunteer efforts.
 Volunteering helps get your mission out to the community, enriches leadership skills, and improves employee productivity, according to a  2016 Deloitte Impact survey.
For example, Coca-Cola incorporates volunteerism, charitable giving, and local community activities in its CSR initiatives. It has donated more than one billion dollars since 1984 to enhance the sustainability of local communities across the world.
Coca-Cola's many CSR activities include collecting plastic bottles for upcycling, funding community recycling programs, and conducting bring-your-own-bottle events that promote drinks without packaging.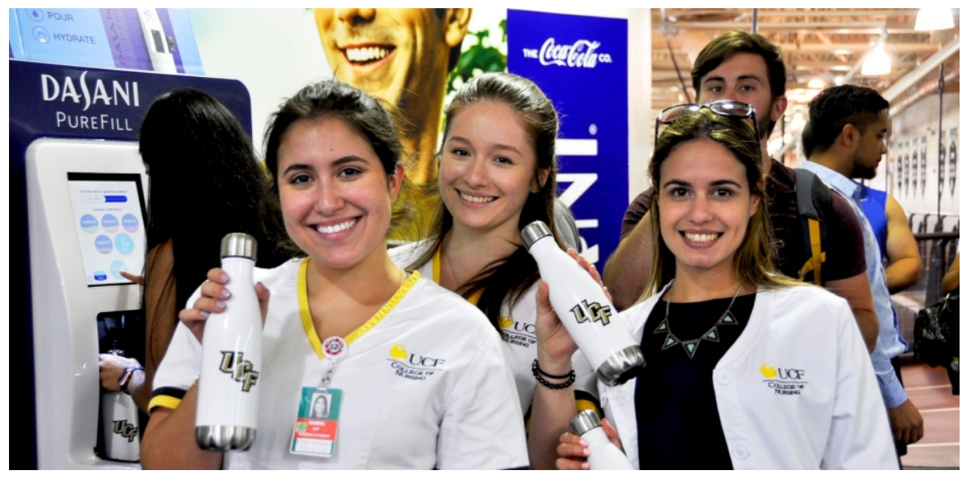 Obviously, not every business can sustain this degree of financial support. Small businesses should scale their efforts to the appropriate amount of volunteering, giving, and activities.
For some, this may mean sponsoring community teams or donating to a local food pantry. Others may grant employees paid time off for skill-based volunteerism or coordinate a company event such as a beach cleanup day.
Promote Your CSR Efforts
Companies should promote their CSR mission and activities on their website and social media.
For example, Aveda's "About" section features information about its corporate social practices, including its partnership with Charity Water.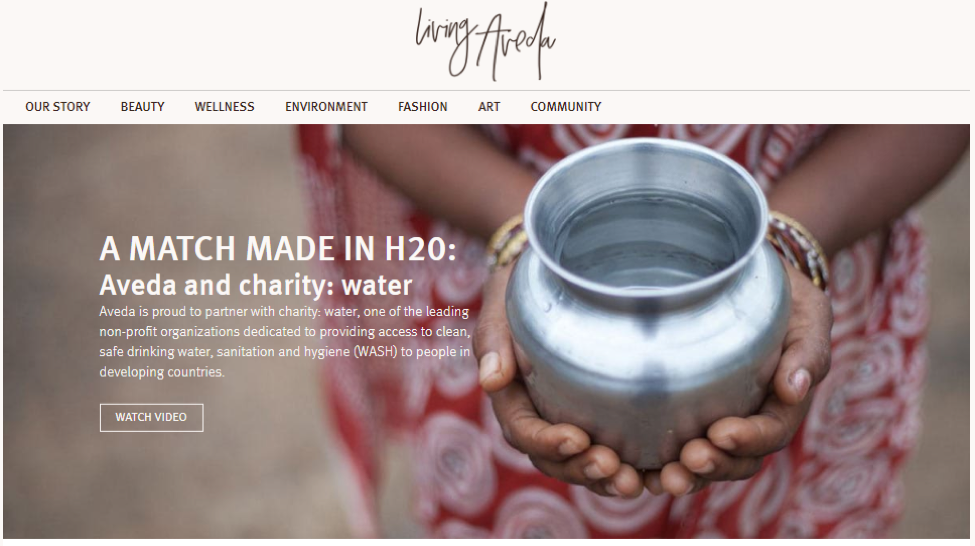 The beauty product company also promotes its perfume-free manufacturing on Instagram.
Promoting your CSR efforts provides an incentive for consumers to support your company and improve your public relations and online reputation.
It can also improve employee morale and help in your recruiting efforts: notable corporate social responsibility appeals to candidates who share your values and commitment to societal improvement.
Target Your Audience with the Right CSR Approach
Businesses should consider their customers' values and the ethical implications of their products when forming their corporate social responsibility in India mission and activities.
Promoting initiatives through events, volunteerism, charitable giving, and online promotions are essential to productive CSR programs.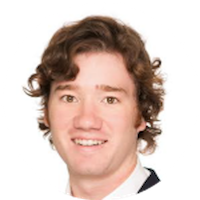 Grayson Kemper is a Senior Content Writer for Clutch, a B2B research, ratings, and reviews company in Washington, D.C. Clutch is a resource for businesses interested in hiring PR companies, marketing firms, developers, and technology services providers.
Thank you for reading. Please drop a line and help us do better.
Regards,
The CSR Journal Team