How Gariahat Sanhati Ishkul is transforming lives of footpath dwellers in Kolkata
They don't beg anymore. They don't pull pedestrian's clothes asking for money or food. Instead, one can find them happily sitting together with books, copies and pencils in their hands and smile on their faces. A lot of these children, who reside on footpaths of Kolkata's Gariahat area, are now receiving education from 'Gariahat Sanhati Ishkul'.
Paromita, Esha, Arkoprobho, Amandeep, Jahar, Kuntal, Sanhati, Sayani, Dipannita, Priyanka, Piku, Koushik, Sabitri, Sukhen, Arya, Rajarshi, Hiya, Swarnali and Shalini are a bunch of enthusiastic teachers who teach in this school.
Founded by doctoral students Rwik Dharmapal Banerjee and Soumya Chattopadhyay, Gariahat Sanhati Ishkul is a not-for-profit political organisation which aims to spread the light of education among the underprivileged residents of the City of Joy. At the same time, effort is on to teach them to live with dignity and self-respect, making them aware about their rights and to resist what is wrong.
The students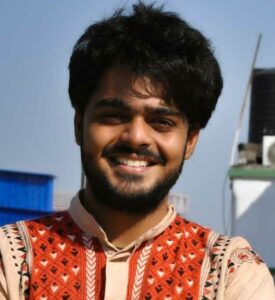 Talking about the school, Founder Rwik Dharmapal Banerjee told The CSR Journal, "There are almost 200 pople, mostly rag pickers and rickshaw drivers, living under the Gariahat bridge, Kolkata, for decades. We try to make these street dwellers and unorganised workers, conscious about their civil and workers' rights and their class identity. To do this, we try to create a healthy interactive atmosphere for education."
Classes are conducted on the street under the bridge every Sunday morning, while on the rest of the days, classes are held in the evening in a classroom at Fern Road.
Interestingly, not all students of this school are children. The learners belong to an age group between 6 to 21 years. Quizzed how many students are there in the school, Rwik replied, "There are almost 30 students in the school whom one can identify as conventional students. Actually, we truly identify all of us as students and every one of us constantly learns from each other."
Started during lockdown
How did Gariahat Sanhati Ishkul start and since how long has it been running?
"In 2020, when the central government of India announced countrywide Lockdown, closed down the educational institutes and started online education without thinking about those working class people who cannot afford daily internet packages, the education of children living under the Gariahat Bridge encountered a sharp pause. In this harsh scenario, we felt a serious need to open a school and bring those kids back to the touch of pencils and copy books," the Founder informed.
"I am a resident of Gariahat and I felt the urge to stand beside my neighbours, the people who actually clean my neighbourhood as an unidentified occupation but still are considered as the one who makes the street look ugly. Almost three years have gone by and we are running steadily," he further said.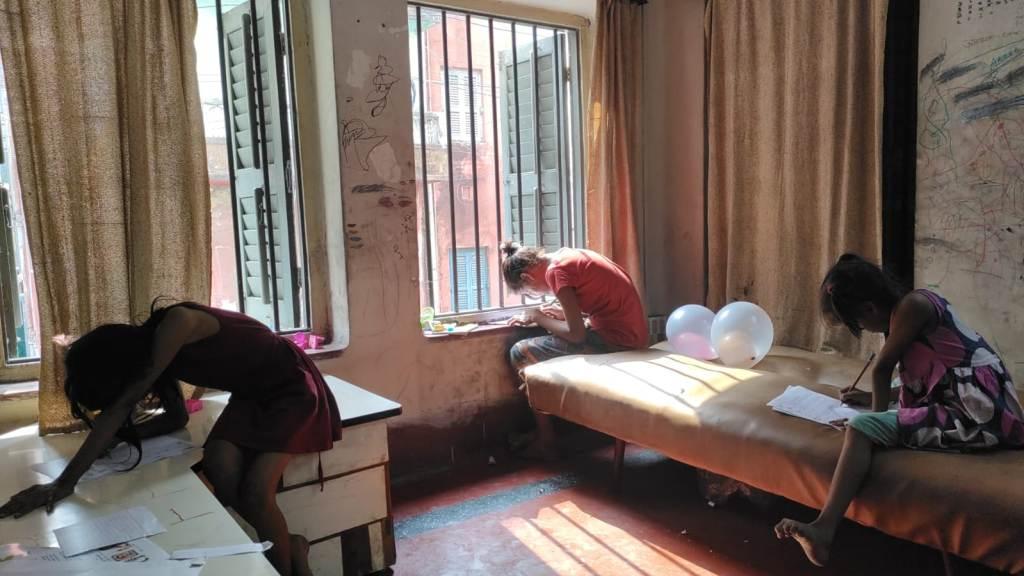 Subjects taught
All of these children are first generation learners and most of them had no preliminary experience of conventional education. Hence, the members of Gariahat Sanhati Ishkul not only teach these children for free but have also enrolled them in nearby Government schools so that they receive formal education.
Talking about the same, Rwik shared, "We started from absolute scratch, for instance, teaching them how to hold a pencil, how to write, the alphabets of Bangla and English language, simple mathematical operations. Now we have succeeded in enrolling many of them in nearby government schools and we try to teach the class subjects accordingly."
Skills taught
Apart from conventional syllabus-based education, students of Gariahat Sanhati Ishkul are also trained in dancing, singing, painting, learning poems and dramas, giving speeches, games, learning basic science and thoughts against religious bigotry and sex education. The organisation is also planning to start beauty parlour and sewing courses for women.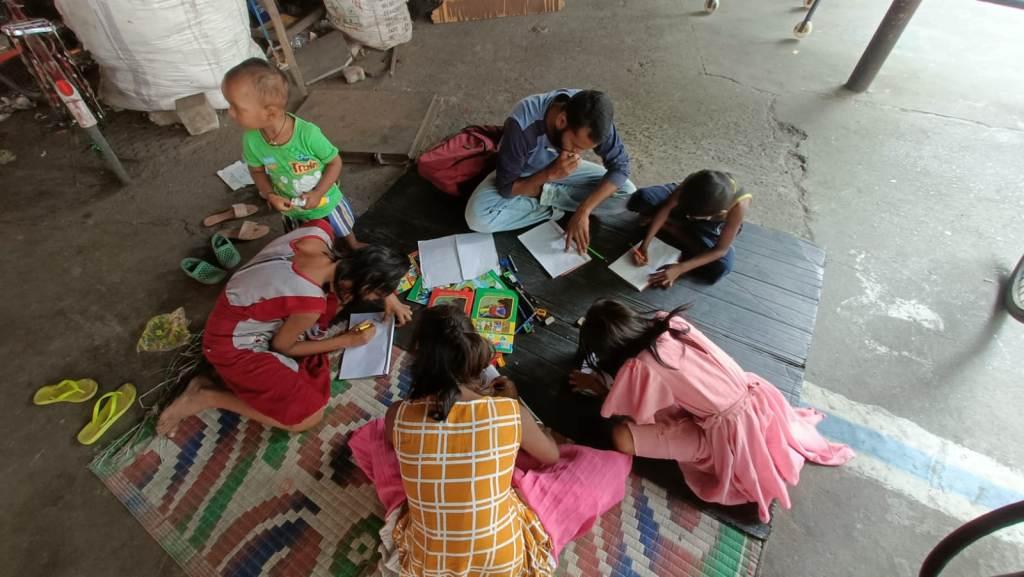 Impact on the students
The students of Gariahat Sanhati Ishkul have learnt a lot of other things apart from education. They have also learnt to protest against anything wrong.
Sharing his observations, the Founder expressed, "I can happily point out some sharp changes. None of the children beg anymore. Many NGOs often come at Gariahat and without taking any permission, they snap pictures of the people, just like they are animals at zoo; and use them to raise funds. We try to teach the people to protest against clicking their pictures without permissions as it is a crime. Now they do resist."
"The students of Gariahat Sanhati Ishkul have learnt to keep the classroom clean, themselves. They, along with the adults, have learnt to resist against police brutality and state hooliganism. They have learnt how to lodge a FIR against crimes. The women have learnt that male police cannot touch them and that it is illegal to beat them with sticks," he added.
"In terms of academics, we share immense pleasure to enroll many of the children to government schools who once had no interest to continue study. They have learnt to write, sign their names and know the power of signatures. They have grown interest in busking at streets, dancing in programmes and giving speeches at rallies. Overall, unity between the people as neighbours has increased significantly," he further informed.
Challenges
However, every noble initiative comes with its share of obstacles and Gariahat Sanhati Ishkul wasn't an exception.
Quizzed, what are the challenges and obstacles they have faced while executing this initiative, the Founder revealed, "The first and the most obvious obstacle was to gain the people's trust as it is quite common for the privileged section to use them, treat them as garbage and lie to them. After becoming a brother to them, the journey went on pretty smoothly. The challenge was to develop their interest in education and we are happy with the result so far. The next obstacles came from the state only. Whenever we raised voice for rights, we faced threats from the police and local hooligans. That did not stop us though and we are going on strongly."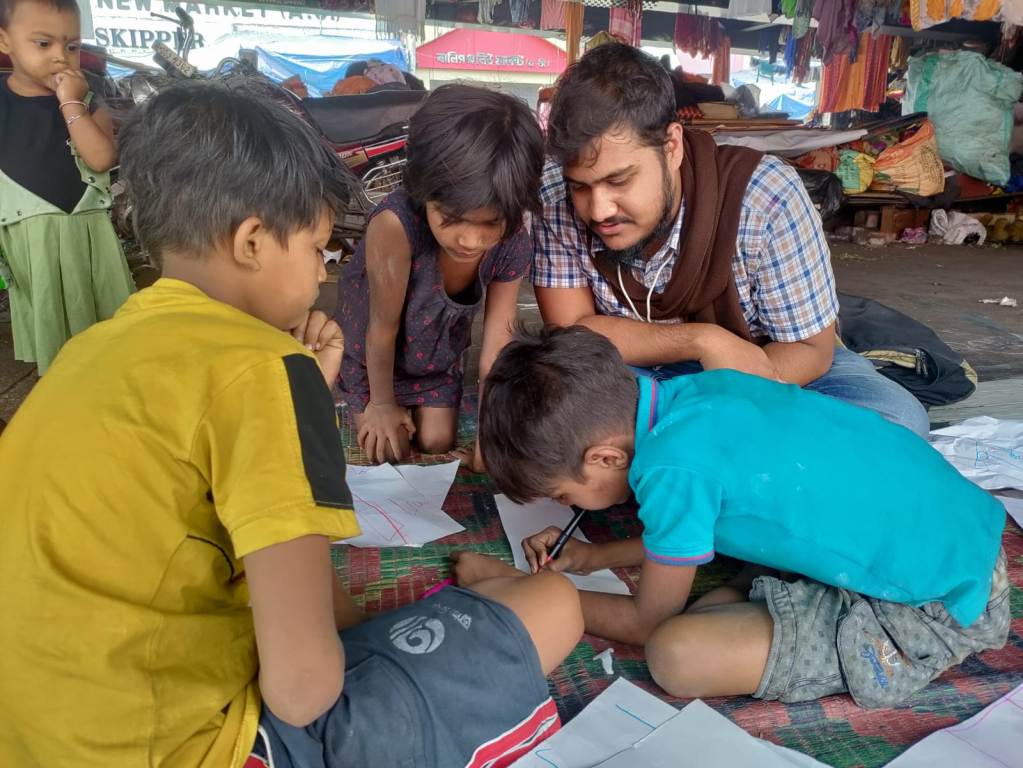 Branches of Sanhati Ishkul
Currently there are a total five Sanhati Ishkuls across Kolkata. While Gariahat Sanhati Ishkul is just one of them, the other schools are conducted in areas like Tala, Saltlake and Kolkata Station.
The plan is on to increase the scope of this organisation even more so that no children living on slums and footpaths in the City of Joy remain illiterate or continue to beg. This is because, in Founder Rwik's words, "Education is the primary and necessary weapon to resist against injustice."
Ahana Bhattacharya can be reached at ahana@thecsrjournal.in