Cracking Down on Greenwashing: ASCI's Trailblazing Guidelines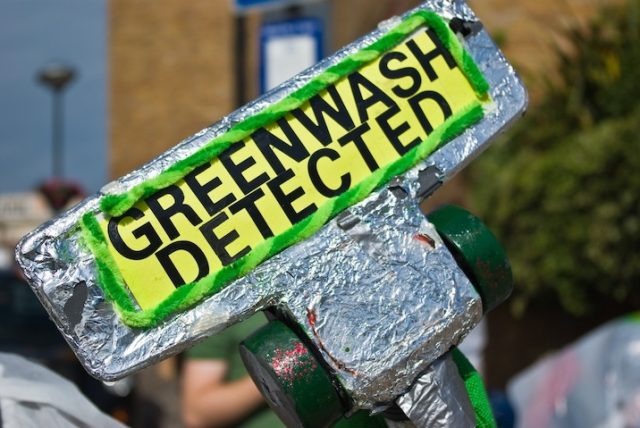 In a landmark initiative aimed at promoting transparency and accountability in green advertising, the Advertising Standards Council of India (ASCI) has introduced a set of guidelines to combat the pervasive issue of greenwashing. These comprehensive guidelines, currently open for public consultation until December 31, are designed to ensure the accuracy and legitimacy of environmental claims made by advertisers while addressing the prevalent problem of greenwashing.
The ASCI's draft guidelines target a diverse range of green claims, encompassing positive environmental impact, carbon offset, and biodegradability. Seeking to instil confidence in consumers supporting environmentally conscious brands, the guidelines demand a robust foundation for absolute claims such as 'environment-friendly,' 'eco-friendly,' 'sustainable,' and 'planet-friendly.' Advertisers are now mandated to provide a "high level of substantiation" for these claims, specifying whether they apply to the entire product, its packaging, or the service offered.
Draft Guidelines
In a strategic move to counteract misleading assertions, the draft guidelines specifically tackle carbon offset claims. Advertisers are now required to disclose whether emission reduction will occur within a two-year timeframe or extend over a more extended period. Importantly, carbon offset-related claims must not imply a reduction that is legally mandated, establishing a clear framework for advertisers operating in this space.
Taking a holistic approach, the guidelines stress that green claims must be rooted in the "full life cycle" of the advertised product or service. Discouraging partial life cycle claims ensures that consumers are not misled about the overall environmental impact. Manisha Kapoor, CEO and Secretary-General of ASCI, underscored the significance of these guidelines, noting that they set a standard for advertisers and aim to cultivate a culture of transparency and authenticity in advertising, ultimately benefiting consumers.
To further deter misleading tactics, the draft guidelines explicitly state that brands cannot highlight the absence of a damaging ingredient unless it is a common feature in competing products. Certifications and Seals of Approval undergo scrutiny, with the guidelines emphasizing that they must provide clear information on the evaluated attributes and the basis of certification, ensuring credibility through nationally or internationally recognized certifying authorities.
Visual elements in advertisements are not exempt from scrutiny, with advertisers cautioned against using visuals that could create false impressions about the product or service. Additionally, the guidelines advise advertisers to refrain from making aspirational claims regarding future environmental objectives unless accompanied by actionable plans.
For claims related to compostability, biodegradability, recyclability, non-toxicity, and being free of certain elements, advertisers are mandated to qualify and substantiate these assertions with reliable scientific evidence. This stringent standard ensures that products align with environmentally friendly practices and provides consumers with a clear understanding of the environmental impact.
In summary, ASCI's draft guidelines represent a substantial step towards regulating and ensuring the accuracy of environmental claims in advertising, specifically targeting the prevalent issue of greenwashing. Once finalized, these guidelines are poised to reshape the landscape of green advertising in India, fostering a more responsible and transparent approach among advertisers. As the world grapples with the urgent need for sustainable practices, these guidelines underscore India's commitment to ethical business practices and environmental stewardship, tackling greenwashing head-on.