#ChallengeAccepted – Women lift each other up
Instagram campaign #ChallengeAccepted has drawn over 4.1 million posts. The hashtag has gone viral, with women of all ages posting black-and-white selfies and tagging other women to do the same in a display of solidarity. The campaign began somewhere in Turkey and has gathered momentum in India, with Tennis player Sania Mirza, actresses Sonam Kapoor, Bipasha Basu, fashion designer Masaba Gupta and philanthropist Tina Ambani writing inspirational messages with their posts.
Masaba dedicated her post to "strong women". Sania Mirza challenged Dia Mirza, Huma Qureshi and a bunch of other buddies in her post.
https://www.instagram.com/p/CDI1gLfn9NA/
Naysayers, as always, are criticising the campaign #ChallengeAccepted for being vain and narcissistic. What impact will it have? Is a question some misogynists are raising. Well, they are the same people who lose no opportunity to pit women against each other.
So-called rivalries between female co-stars have sold god-only-knows how many tabloids and gossip magazines. Movie fans draw constant comparisons between two actresses who debut at the same time. The debate is older than Aishwarya Rai versus Sushmita Sen. Deepika Padukone and Sonam Kapoor weren't spared since their first movies (Om Shanti Om and Saawariya respectively) were set to release around the same time.
Of course, both Deepika and Sonam were confident in their own abilities and ignored the comparisons. They appeared on the notorious talk show Koffee With Karan together and poked fun at all the comparisons and false rumours of rivalries. It doesn't matter if they are friends in real life.
Actresses Sara Ali Khan and Janhvi Kapoor haven't been spared from the ruthless juxtaposition either. The moment Sara made her debut with Kedarnath (the same year as her friend Janhvi's Dhadak came out), they couldn't dodge it. Sara told Filmfare magazine that they are so used to it now, she messages Janhvi when she reads something and both have a good laugh over it.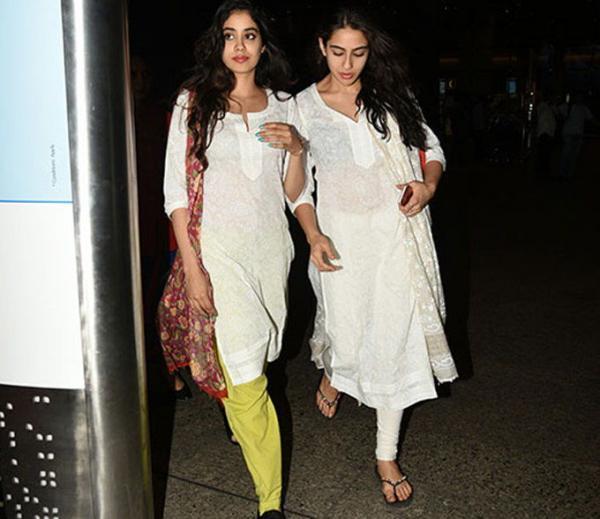 Fashion websites are littered with "who wore it better" slideshows of two (female) celebs wearing the same outfit. The music industry pits female pop stars against each other too. Who can forget Taylor Swift's so-called beef with Katy Perry?
Canadian talk show host Lilly Singh, who you might know as Youtuber II Superwoman II, started the #GirlLove challenge to end the cycle of "girl-on-girl hate". Lilly used her massive online presence to spread positivity and a sense of community among women everywhere. The revenue generated from #GirlLove was donated to the Malala Fund, which works towards making education accessible for girls.
So, do we need campaigns like #ChallengeAccepted #GirlLove? Hell yeah. If women don't lift each other up, who will?