Home
Header News
World Mental Health Day 2023: Impact of mobile phone addiction on our...
World Mental Health Day 2023: Impact of mobile phone addiction on our mental health and the need for digital detox
It can be office work, a game, a viral reel on Instagram, a weight-loss diet recipe from a celebrity influencer, a web series, a television serial episode or a movie scene – one thing is common in all the above – the mobile phone. Yes, we are hooked on to our mobile handsets all the time and the youngsters alone cannot be blamed for this. Mobile phones have successfully become an addiction for a lot of people within the age group of 8-80!
Mobile phones and other gadgets like tablets and the various social media platforms are quickly becoming an addiction which is leading to detrimental effects on our physical as well as mental health. On World Mental Health Day 2023, in an exclusive interaction with The CSR Journal, Dr Harish Shetty, noted psychiatrist associated with Dr L H Hiranandani Hospital, Mumbai opens up on the negative effects of gadget and screen addiction on human health and mind.
Designed to addict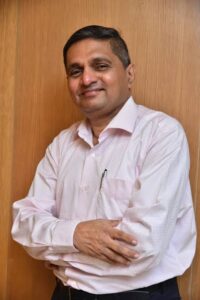 "The mobile phone and social media are designed to addict. I call it ASD – where A stands for Addiction, S for Seduction and D stands for Disease," Dr Shetty told The CSR Journal.
Citing a United States Surgeon General's Report by Dr. Vivek Murthy, he said, "This report says that mobile phone usage for three hours or more causes depression and anxiety, especially among students. The report also says that mobile phones and social media can cause depression and even suicide. If you look at the UNESCO's report which came out on July 29th this year, it shows that we are exaggerating the benefits of the digital world."
Disconnection, alienation, anger and addiction
According to the Psychiatrist, social media or gadget addiction can lead to disconnection, alienation and anger. He points out a very dangerous reality saying this addiction is making us oblivious to our friends, family and acquaintances where we wish someone on their birthday on social media platforms without even knowing that the person is no more.
He expressed, "Gadgets are overrated, social media is overrated. Binge watching is as bad as alcohol, cocaine or cannabis. The changes happening in the brain are the same as the above. This is compounded by an era where we are facing the adverse effects of globalisation. What are these? These include disconnection, alienation and anger. We don't meet each other. We wish 'Happy Birthday' on Facebook without even knowing that the person has expired! So, we are becoming more alienated and alone. And, when you are alone, emotional contact with your family goes down, what is accompanying you is not your relative but a gadget and you get addicted to it. You keep scrolling for videos, reels etc. and platforms which show these like YouTube are very addictive."
Gadgets being used to maintain peace at home
Families use gadgets and social media to maintain peace at home. If a child is creating noise or being restless, he or she is given a mobile phone as a means of distraction. Pointing out this dangerous tendency, the doctor said this is as bad as handing over alcohol or cocaine to a person. "The point is, we have gone back a 100 years when it comes to mental health," he expressed with a tone of regret in his voice.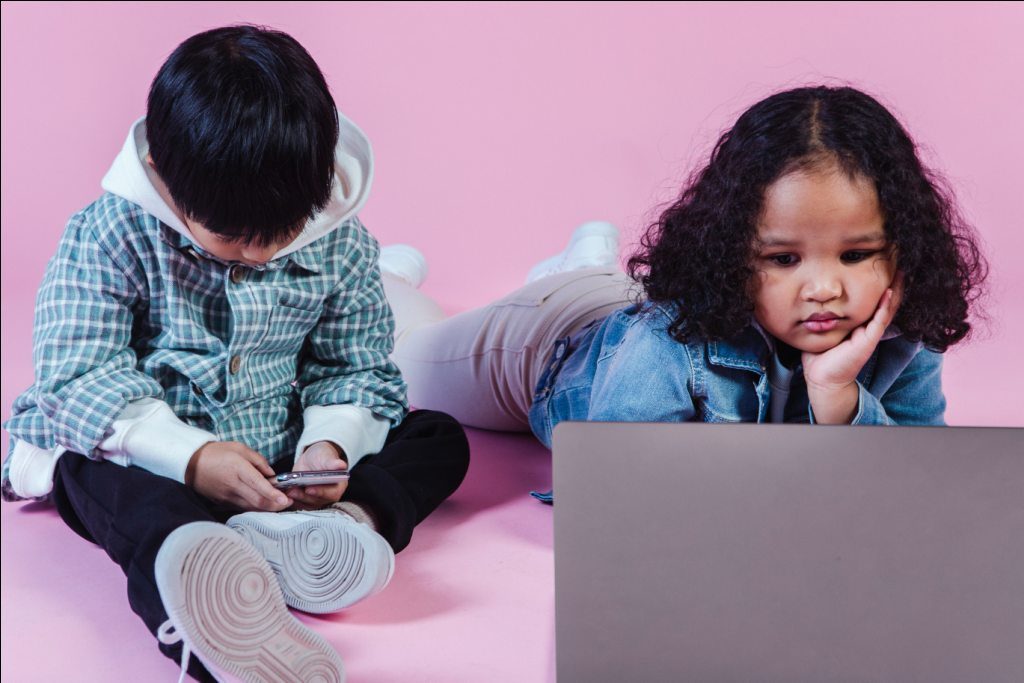 Suicide
One of the four people who commit suicide are daily wage labourers, while 1 out of every three people who commit suicide do that because of family problems, as per data from NCRB (National Crime Records Bureau) 2021.
Citing this, the doctor said, "Gadget and social media addiction is leading to family issues and affecting relationships. One advantage of social media is that a person who is about to commit suicide can be saved by seeing their social media post announcing the same or even a suicide note shared in advance, but that is very rare."
Digital is replacing human communication
Gadget addiction and social media addiction has detrimental effects especially on children.  Schools these days are using tablets and ipads as a medium of imparting knowledge but what they do not understand is that the power of direct communication by a human being, by the teacher is extremely important, emphasised the doctor.
Making us lazy
Also, gadget addiction and social media is making us lethargic. "Nowadays, people are doing everything inside one room, eating, sleeping, and working while being inside the same room.  So, screen addiction has brought about changes in our lifestyle. Instead of going down to play making good use of their hands and legs, children these days prefer to sit and play just by using their fingers. This can be very harmful for them," warns Dr Shetty.
How it can result in road accidents
Not only young people, people above 70-75 are also addicted to gadgets. Gadget addiction is happening across all age groups. People put on earphones and walk on the road or try to cross the road— they cannot even listen to a vehicle honking from behind. So, this makes them vulnerable to accidents.
Throwing light on this very dangerous consequence of screen addiction, Dr. Shetty revealed, "In the U.S, the number of accidents because of using phones while driving a car is one of the highest. We are being bestowed with a so-called magic wand but it is not a wand, it is a bomb!"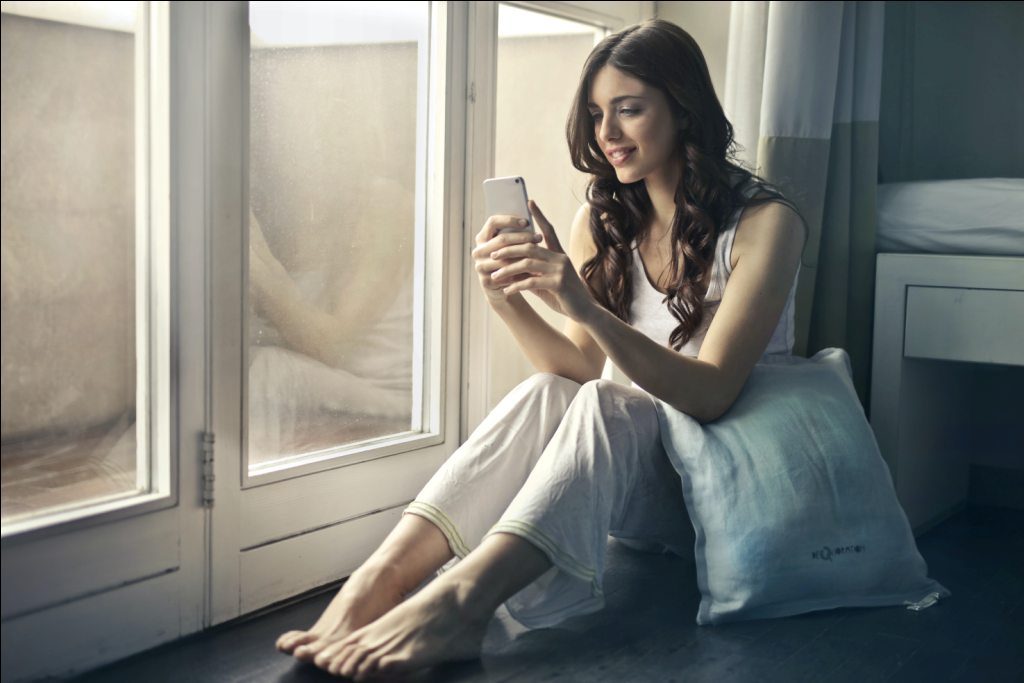 Girls falling prey to fake profile traps
Social media is always a place which cannot be relied on with your eyes shut. One has to be alert and careful.
"Fake profiles on social media platforms are used to trap minor girls and sexually harass them. These girls don't know who they are actually chatting with, and when they go and meet the person, they are sexually harassed and even raped by falling prey to rackets. I have coined a term called DGP – Drugs, Games and Porn. All these go hand in hand. This can be very dangerous. Digital history can never be wiped off, even if you delete everything, the footprints remain and by revealing your confidential information you are always at a risk of falling prey," the doctor expressed.
Need for social media detox
"I keep saying that this (social media addiction) is an epidemic. Campaigns need to be done to save the world from this," Dr Shetty said emphasising on the need for a social media detox for every individual.
"There is a village called Mohite Vadgaon in Maharashtra's Sangli district which has actually started a campaign to prevent children from falling prey to social media addiction. They have a siren which when blown, the children know that now it is time to put their mobile phones away and start studying with books. So, unless parents are aware, unless parents and the entire community step forward, mobile phone addiction among children cannot be prevented.
I would say parents should not give gadgets to their children as gifts. Don't say I will gift you a tablet or iphone if you score a certain percentage in the examination because that will only encourage gadget addiction among children. Gadgets should not be a part of the family dinner or even during workout," the doctor suggested before signing off.
Ahana Bhattacharya can be reached at ahana@thecsrjournal.in