Home
Header News
World Cancer Day 2023: How Bulbul Ray is offering 'hope help and...
World Cancer Day 2023: How Bulbul Ray is offering 'hope help and healing' to cancer patients in Mumbai
Treatment of cancer costs a bomb. And accommodation in India's financial capital Mumbai is costly, the world knows this. So, it becomes a huge expenditure for people coming to Mumbai for treatment of cancer from other parts of India. But what if, you get to live in Mumbai just for Rs 100 a day? If you're too shocked to read this, then let's tell you that this also includes two free meals daily!
Bulbul Ratan Ray, a resident of Mumbai has opened a home for cancer patients and their relatives where the charges are Rs 300 for three people daily including lunch and dinner! On World Cancer Day, Bulbul Ray opens up to The CSR Journal about her cancer home and the palliative care that she has been giving to cancer patients for years.
World Cancer Day theme
The theme for this year's World Cancer Day marks the second year of the campaign 'Close the care gap' which is about understanding the inequities in cancer care and taking actions to make the necessary progress to address them.
Bulbul's father succumbed to cancer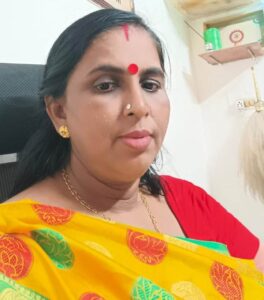 Talking about what inspired her journey of serving cancer patients, Bulbul told The CSR Journal, "My father was diagnosed with cancer in the year 1988. At that time I did not have much knowledge about cancer but I have seen his suffering and pain. He could not eat food for days and experienced tremendous pain. Eventually he passed away due to cancer. I came to Mumbai from Kolkata in 2004 after my wedding. In 2006, an acquaintance of my brother was diagnosed with cancer. At that time I started taking care of him. The young boy was staying at my place during his entire treatment period after which he recovered completely. He has grown up now, he is married and even has a child. While taking care of this boy, I realised the importance of palliative care for cancer patients."
Translating Hindi
Being a Bengali herself, Bulbul has observed the communication problems people coming from West Bengal face in Mumbai as a lot of them cannot even properly understand Hindi. She said, "We have a roadside shop in Parel, the products of which vary from season to season. We sell sweaters and blankets in winter, clothes in summer and raincoats in monsoon. Soon after coming to Mumbai, when I started sitting in the shop along with my husband, I started meeting people who have come from Kolkata and other parts of West Bengal, Tripura and even Bangladesh for cancer treatment in Mumbai. A lot of patients and their relatives staying in nearby guest houses and other accommodations would visit our shop. Most of them came for treatment in the nearby Tata Memorial Hospital. A lot of them used to face communication issues as they could not understand or speak Hindi. I have seen cases where a person has been declared as being in the last stage of cancer but his son or daughter is unable to understand his condition due to language issues."
Accompanying cancer patients to hospital
This is when Bulbul decided that she would accompany such patients and their relatives to the hospital and act as a translator for them. "I started going to the hospital with such people and would help them understand what the doctor or hospital staff was trying to convey regarding the patient's health. I would even weight for hours when cancer patients would undergo surgery as their family members requested me to stay. This was the kind of bonding I started developing with cancer patients and their relatives coming to Mumbai for treatment. This is the amount of love and trust I have received from people who are actually strangers!" Bulbul said with a heavy voice.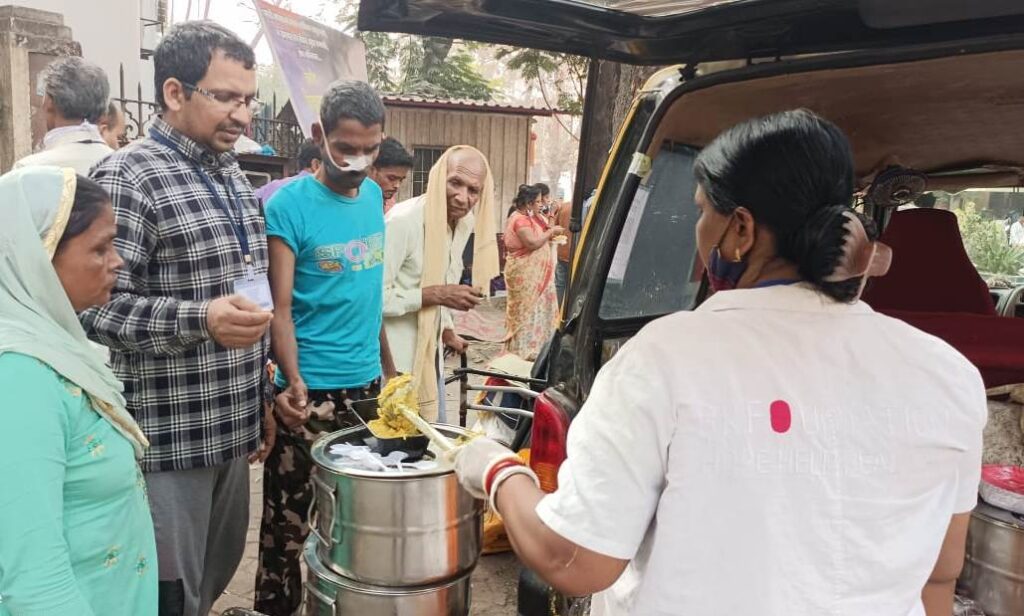 Bulbul Ray Foundation
In the present day, Bulbul runs the 'Bulbul Ray Foundation' which offers 'hope, help and healing' to cancer patients coming to Mumbai for treatment. The Foundation currently has 15 members.
Her 'Cancer Home' is located in GTB Nagar, Sion East. Talking about the ambience at the Cancer Home and the kind of food served, the Founder informed, "I have started a home for cancer patients at Gandhi Market in Sion. Cancer patients and their family members stay here. The total capacity of this home is 60. We charge Rs 300 for accommodation of three people daily, with which, they get two meals free every day. While lunch comprises of a mixed vegetable khichdi, Daal, roti and hot milk reach at dinner time from the nearby Bhai Joga Singh Ji Gurdwara."
Cancer Home
"We host different programmes for entertaining cancer patients and their familes staying here and also celebrate various festivals together. In our home, everybody stays like one big family. This is why I call it a home. Some people stay for months over here because they so much feel at home. Some patients live alone, their family members leave them here and return home because they know the patient will be in good hands! We help each other and cooperate with others in need just like a big joined family," she added.
Free meals
Not only running a Cancer Home, Bulbul also provides a free meal at least 350 people daily. This mostly includes cancer patients and their relatives coming from different parts of India. "I serve food to cancer patients and their family members in several areas like Parel, GTB Nagar in Sion, infront of Mhaskar Hospital and a few other locations. I serve lunch for free every day to at least 350 people. The menu is fixed. It comprises of khichdi cookied with carrots, spinach, peas and other vegetables which is extremely nutritious. While I personally serve this food, my Foundation members also help me for this cause; it would not have been possible without their support."
Since when is she running this initiative? Bulbul recalled, "After the nationwide lockdown was announced in 2020, I started receiving calls from families of cancer patients who know me for years. They complained about their helplessness of not being able to source food from anywhere. Listening to this, I felt helpless too, for not being able to do something for then. This is when I along with other members of the foundation decided that we will start cooking roti sabzi at home for cancer patients and their family members."
CSR and other support
However, the journey was not smooth as the nation was experiencing the Covid-19 pandemic and a lockdown with severe restrictions on people's free movement. "Initially we were facing some issues as my registration number was so new that I did not get permission from the police. This is when many people who I have helped in some way or the other in the past, now stepped forward to support me. They started donating grocery. Mr Joy Chakraborty from Bengal Club Shivaji Park stepped forward in this noble cause offering to supply food for 350 people. After Bengali club supported me for one and a half months, Akshardhara Foundation started donating for food."
While the khichdi is purchased from ISKCON Annamrita, the funds are provided by Goregaon-based company Terminal Technologies India Private Limited as part of their Corporate Social Responsibility (CSR) initiative.
Battle against cancer
Bulbul signed off with a note about her family. "My father suffered every day after being diagnosed with cancer and eventually passed away. I was very young at that time. I have always had a deep sense of a guilt that I could not save my father. Hence serving cancer patients and their relatives gave me a much needed solace. However, I could never have walked this path without my husband Ratan Ray, who has been a huge support. My daughter also understands the pain of a cancer patient and helps me in serving them. I hope I along with all the members of my Foundation can continue to serve these people and bring a smile on their faces to help them heal their suffering and pain. That is how we will battle cancer together and emerge victorious."
Ahana Bhattacharya can be reached at ahana@thecsrjournal.in