World Animal Day 2020 – Adopt Indie Breeds
Human beings are celebrating World Animal Day 2020 on October 4. For the rest of the living beings on the planet though, isn't every day animal day? Homo sapiens would be quite a self-centred species to believe that only we were born to own the land and plunder natural resources with no concern for all the other beings who live here.
World Animal Day 2020
This day of action for animal welfare is celebrated in honour of St. Francis of Assisi, the patron saint of animals.
Citizen social responsibility (CSR) does not end at being thoughtful of humankind alone. The notion encompasses all other living beings including members of the animal planet.
We may not share our homes with wild animals – they belong in the forests. However, many of us do have pets who inadvertently form our daily connection with the animal kingdom. The bond is largely a harmonious one. Pets are family for most animal lovers. Yet, having a pet is grossly misunderstood as a status symbol for many Indian families. Some of them aren't genuine animal lovers to begin with. They buy furry creatures as a trophy to "keep up with the Joneses".
What is wrong with pedigree pets?
Animal shelters and nonprofits like

PETA India

and SPCA have time and again spoken out against buying pets. For example, the Siberian Husky is growing in popularity but did you know that this breed is meant to live in chilly weather. The hot and humid Indian climate gives them sores and hair loss. Huskies are easily prone to cataracts.
Bulldogs suffer from breathing problems. Pitbulls can fall into a life-threatening situation if they get overtired or too hot. Adorable little Pugs are at serious risk of eye problems. If they get into a fight with another dog, an eye can literally fall out of the socket. Female Pugs have difficulty delivering puppies, and could die when they go into labour.
Labradors need to get daily exercise since they are most prone to obesity among pedigree dogs. Labs and German Shepherds are at high risk of hip dysplasia (where the hip joint and socket don't fit). Hip dysplasia causes pain and leads to arthritis later. Beagles are prone to epilepsy. Epileptic Beagles as young as six months get violent seizures which can't be treated. They have to be on anti-seizure medication for life. Cat lovers would not be pleased to hear that two-thirds of Persian cats get either haircoat disorder, dental disease or eye discharge.
Over and above the health issues, shopping for purebred dogs promotes the sick practice of commercial breeding. These pets aren't usually conceived naturally. Breeding centres artificially impregnate females every opportunity they get. They are kept in horrible conditions without proper hygiene or the care of a vet. Since the canines are continually impregnated, the puppies they deliver have serious health problems or deformities. Unfortunately, the puppies with visible physical deformities are abandoned or put to sleep.
Adopt, don't shop
The solution is to adopt indigenous pets. At the end of the day, isn't the whole point of having a pet to have a loving companion, a furry friend, a playmate? In a bid to buy purely bred pets, you are forgetting the real reason you wanted a pet in the first place. A true animal lover wouldn't promote commercial dog breeding. Prime Minister Narendra Modi explored the topic of

adopting indigenous breeds

on Independence Day 2020 in Mann Ki Baat.
Madhuri Dixit Nene, herself a proud mother of adopted pariah pup Carmelo shared a special message for World Animal Day 2020. She wrote:
"Just like humans animals are wonderful creations of God. This #WorldAnimalDay let's make an effort to give them the love, affection & respect they deserve."
Rather, if you consider yourself an animal lover, you would give a loving forever home to a desi stray from a shelter home. They are resilient, have much higher immunity and are capable of giving unconditional love. Indie pariahs don't fall sick easily, live longer and are pretty low-maintenance. The self-satisfaction of adopting an indigenous breed surpasses the act of purchasing pedigree.
5 Bollywood celebrities who adopted pariahs
Famous personalities in Bollywood are taking the lead by campaigning the #adoptdontshop ethic. Many of them have welcomed these animals into their own homes furrever!
1. Alia Bhatt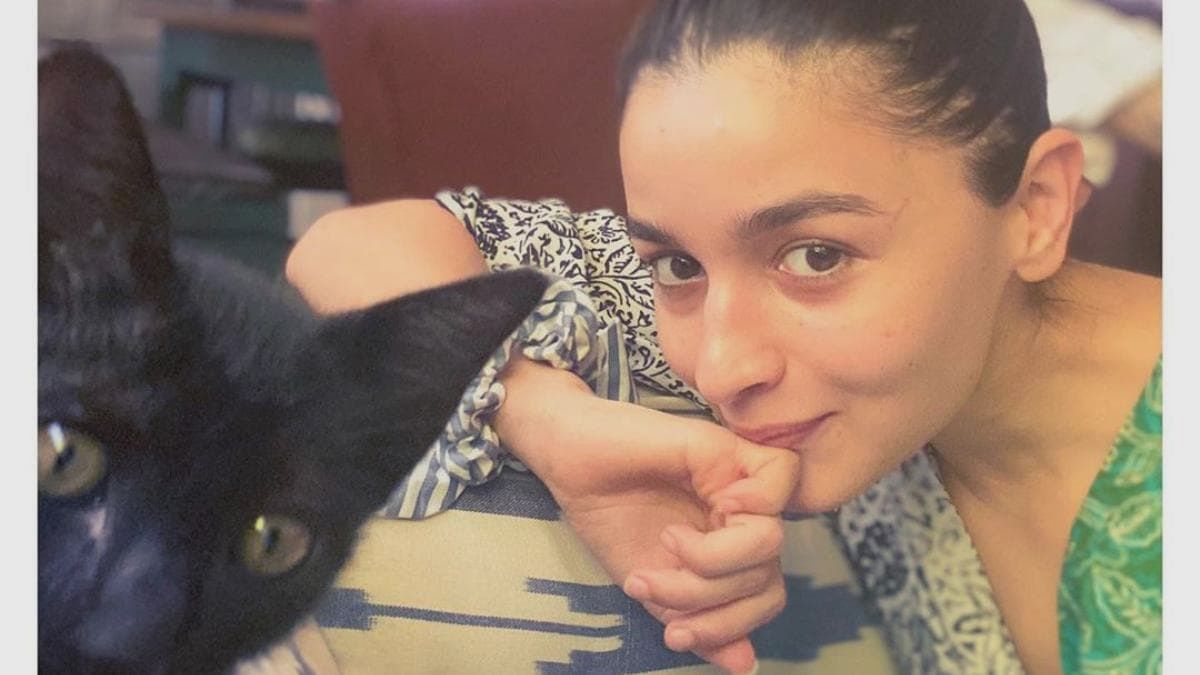 Alia Bhatt recently adopted this gorgeous black kitten whom she christened Juniper. Alia is a fierce animal lover. She grew up around animals since her sister Shaheen has always been in the habit of picking up animals off the streets and finding homes for them.
2. Raveena Tandon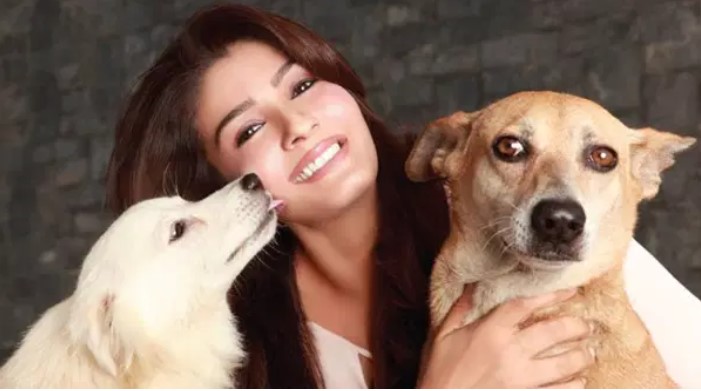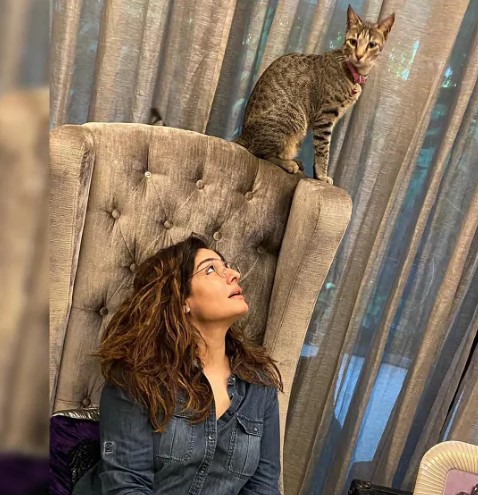 The actress has adopted four dogs and a cat, all strays. Raveena regularly posts funny videos with her pets. After reading reports that people were abandoning their pets during the lockdown out of fear of coronavirus, she posted a video clarifying the fact that COVID-19 does not spread from animals.
3. Madhuri Dixit Nene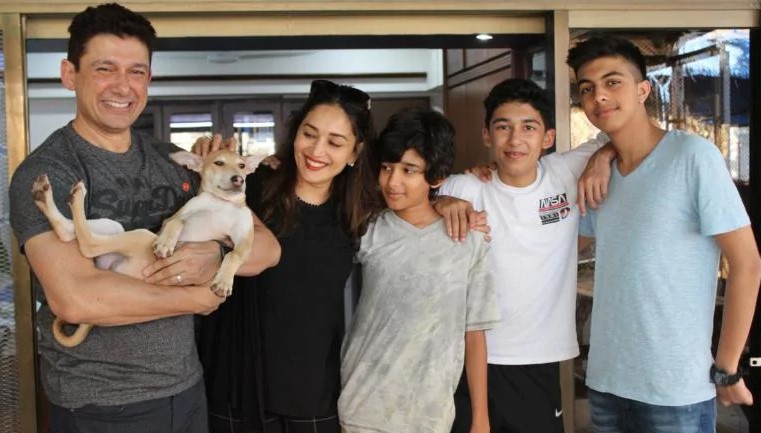 Madhuri Dixit Nene has been an animal rights activist since the 80s. She celebrated her son Arin's birthday by adopting a pariah with help from PETA. The actress regularly posts videos of her play sessions with the pup.
4. Dino Morea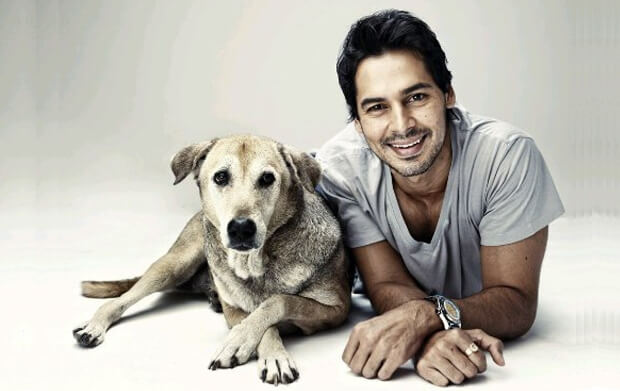 The actor is an animal welfare activist. He is part of various groups that spread awareness about pet adoption. His pariah Ganpat actually adopted him. The story goes that a stray canine gave a litter of pups near his building. One fine day, a puppy from that bunch walked into his apartment and stole his heart. Dino called him Ganpat. "I didn't adopt him, he adopted me!" Dino says about his "son". Seeing his pets at the end of the day melts the stress away for Dino.
5. Imran Khan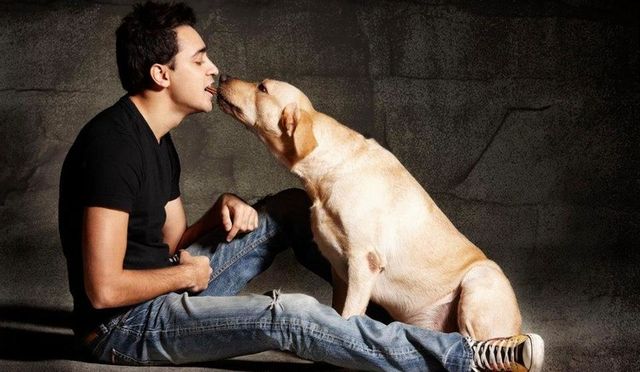 "Tony changed my life," says Imran Khan about his indie friend. He found Tony wandering the streets. The actor brought the dog to the police station and filed a report only to find that his owner had thrown the poor creature out of the house because he didn't want to care for him anymore. Imran took Tony to his own home and became his friend forever.
"People buy dogs and cats as if they are toys. They get bored… and throw them out of the house. A horrible thing to do," he told PETA India in an interview. The actor also did a campaign with the animal welfare organisation for adopting homeless dogs.
5 reasons to adopt indie pets
1. Not only are pariahs beautiful, living on the streets has toughened them up. They have a strong immune system and are accustomed to Indian weather.
2. Rescue centres and shelters are teeming with puppies. They can be trained for human contact from an early age.
3. If you want a mature feline or canine companion, ask for a trained senior animal at the rescue centre. Some of them are taken in by rescue centres when their owners are no more.
4. When you adopt a dog (or cat) from a shelter, you are essentially saving two lives. Taking one pet home frees up the shelter's resources for another stray.
5. Adoption is free!
On World Animal Day 2020, #adoptdontshop is a fitting motto to swear by.