Corporate ethics are key to satisfying a company's stakeholders.
Both consumers and employees place increasing emphasis on corporate social responsibility (CSR) and expect businesses to act accordingly.
A recent survey from Clutch shows that 75% of people consider a company's values when deciding to shop there for the first time.
To attract and retain customers, brands must demonstrate their ethical practices and their commitment to corporate social responsibility in India.
Companies with sound ethics experience a bevy of benefits, including:
Attracting and retaining top talent
Motivating staff
Fostering a robust work culture
Driving optimal performance and profitability
Business can use this article to learn why ethical practices are key to long-term success, both as it relates to their customers and staff.
Buyers Align Themselves With Company Ethics
Modern consumers want their purchases to reflect their values. Aware that their opinions carry weight, shoppers expect brands to commit to CSR in order to secure their business.
Companies reputed for activism and ethics foster a community of engaged and loyal customers. Hence, businesses must demonstrate that principles, not just profit, are central to decision-making.
Use marketing and public relations (PR) messaging to highlight your contribution to the community and the environment. Identify where your company can make a unique impact and which CSR activities are most important to customers.
For best results, top PR agencies recommend implementing initiatives that are both sustainable for your business and align with your PR operation. For example, you could implement a ride-sharing program for employees or switch to ethically-sourced materials for your products.
Initiatives like these appeal to customers, but only when they seem to be genuine displays of a brand's core values. Overly promotional communications run the risk of appearing inauthentic and alienating your audience.
Consumers are cynical, so it's best for corporate social responsibility in India to inform PR but not appear as a PR stunt.
Businesses must use PR in relevant ways to position their brand as authentic without appearing boastful.
Ethical Practices Bolster Recruiting and Employee Retention
People spend most of their lives at work. As a result, employees expect the workplace to be safe, ethical, and to afford them a sense of integrity.
Businesses that compromise their ethics will endure higher rates of turnover and employee backlash that can tarnish their reputation.
Ethical practices help secure and retain the best talent. Job seekers are increasingly selective about working with companies whose values align with their own.
Work culture is the clearest indicator of a company's ethics and is a top-ranked attribute for prospective hires. A happy and productive workforce increases interest in your company, generate valuable referrals, and contribute to a positive image of corporate responsibility at your company.
Including employees in CSR activities is a great way to enhance your public relations.
An involved workforce will help you to cement your status as a company that cares.
Sourcing initiatives from staff will ensure maximum participation and generate organic buzz for this activism. Ultimately, a well-developed CSR allows your buyers to closely relate to your staff and to your brand.
Engaged employees are a recruiting asset and a marketable example of your company's values, and so can be used to secure the trust of customers.
Ethics Are Increasingly Key to Business Success
Corporate ethics and social responsibility are key to attracting and retaining both the best customers and the best staff.
Being perceived as a good actor is pivotal to long-term success, so companies must illustrate but never flaunt their ethical practices. A commitment to corporate social responsibility in India ensures that your company is seen as genuine and deserving of your customers' loyalty.
Consider how to promote your company's social responsibility through your actions to boost your internal and external reputation.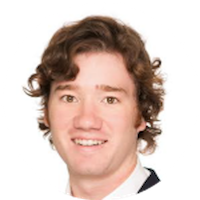 Grayson Kemper is a senior content writer for Clutch, a ratings and reviews platform for B2B marketing and technology services. He specializes in online marketing and emerging technologies research.
Views of the author are personal and do not necessarily represent the website's views.
Thank you for reading the column until the very end. We appreciate the time you have given us. In addition, your thoughts and inputs will genuinely make a difference to us. Please do drop in a line and help us do better.

Regards,
The CSR Journal Team