Marketing is the process of communicating the value of a product or service to consumers, for the purpose of selling that product or service.
From a societal view-point, marketing is the link between a society's material requirements and its economic patterns of response. Marketing satisfies these 'needs and wants' through exchange processes and building long term relationships. It can be looked at as an organizational function and a set of processes for creating, delivering and communicating value to customers and managing customer relationships in ways that needless to say, benefits the organization and creates awareness to the consumer.
Marketing and advertising has moved on in the 21st century from merely catering to the market to being the driving force for many large businesses. The holistic marketing concept looks at marketing as a complex activity and acknowledges that everything matters in marketing – and that a broad and integrated perspective is necessary in developing, designing and implementing marketing programs and activities.
The four components that characterize holistic marketing are relationship marketing, internal marketing, integrated marketing, and 'socially responsive' marketing.
The aim of traditional marketing was to encourage the customer to buy products or services and it is usually limited to a  short period. Socially responsible marketing is about building a long-term, respectful relationship with the customer, with the ultimate aim of curtailment of any harmful activities to society in either product, production, or selling methods.
Advertising messages that are legal, fair, ethical, and offer benefit other than to the bottom line are considered the basis for responsible marketing.  When marketing misses these aims they must change their strategy, and often realign their message to better acquire consumer confidence.  This is where many marketing strategies go awry and divert away from responsible and advanced practices. When they successfully curb the desire to gain short-term profit, companies get long-term gains in the form of good-will.
In responsible marketing, information regarding the message must be honest and transparent to announce the positive and negative information related to the product or service, have the clarity of sincerity and truth in public statements,  compliance and accuracy in advertising content, and consistency of information, irrespective of form and forum. In a nutshell, responsible marketing is about building trust between a company and its customers. The customer receive the message with a high percentage of reliability.
However, we do realize the aim of companies is to make profits at the end of the day. But responsible marketing need not be at odds with the bottom line. There have been many long-term benefits to utilize responsible marketing:
Honesty has the potential to attract customers and encourage them to buy the products and services with trust and faith. Eg: Novartis, the healthcare company, lays emphasis on promotional practices that accurately reflect the patient's benefit and risk profile. We see no reason that their ethics should not be taken in good taste.
The potential to develop new markets and strengthen brands. For example, eco-product innovation and bringing new sustainable products to the market through collaboration with suppliers, like the eco-friendly products of Organic India are working well from the marketing angle and drawing consumers in leaps and bounds.
Encouraging positive consumer action through the availability and communication of the message supported by a portfolio and sustainable products to help them. For example, "Women need to be seen as equal" UN Women campaign by Ogilvy & Mather in Dubai, UAE.
Positive attention from media, NGOs and other stakeholders through building a better reputation to maximize opportunities through aligning marketing operations effectively with Corporate Responsibility initiatives. Eg. Tanishq jewellery commercial used remarriage as a theme aimed at 'breaking the mould and pushing progressive social values' as well as 'redefining traditional representations' of women.
Employee skill development and increased potential through internal joint working. Eg, a study by IMRB, a market research consultancy, on Idea and Aircel campaigns find that both are above-average in connecting with the buyer.
There was a time when wp advertising or espousing social causes was used as a brand differentiator, to break through the clutter. Today, as marketers get busy researching the impact of brand recall, one thing is certain – wp is again the flavour of the season in Indian advertising. There are many taking the cause-marketing route. Tata Tea has added corruption in college admissions to its path-breaking 'Jaago Re' series, Surf is continuing with its 'Save Water' campaign. At the global level, advertisers are keen to showcase their concern for the society to shore up their image: IBM is promoting 'Ideas for a Smaller World' and GE's 'Ecomagination' focuses on environment-friendly products. So far, this wide-angle perception seems attractive to consumers.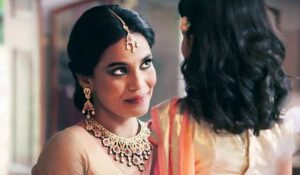 But like other advertising strategies, the wp gambit too, like celebrity endorsements, could be a hit-or-miss formula. It works when it makes the crucial connect — the timing is right, the creative is brilliant and, most importantly, if it is part of a robust overall marketing strategy. Says Scott Goodson, founder of StrawberryFrog, which calls itself a 'cultural movement' global agency, and which works on brands such as Mahindra & Mahindra, "The question is, how do you connect social responsibility to the overall strategy?" This time it appears that the advertisers are taking care that it is not a one-off wake-up call.
One of the main drivers of this trend is the growing resonance social issues have with a wide range of audience — even the usually hard-to-reach ones such as youth and women. The self-interested and sceptical consumers of yesteryear are evolving into new-age consumers who have greater awareness and empathy towards what is happening around them.
Tarek Sultani, managing director of Siegel+Gale, a global strategic branding and design consultancy, attributes this in part to the upheaval wrought by the financial crisis, "The shock our systems have gone through from the financial crisis: corruption, fraud, unemployment, collapse of corporate brands, has put people's priorities in perspective."
This emerging landscape has seen a change in communication and its language. Suddenly, being vocal about a socially relevant theme is 'in vogue'. Government communication on socially-relevant causes such as health and education ranked among the top three advertising categories in 2009, according to TAM data.
It is only natural then that corporate brands will want to ride this wave of social awareness that has also made consumers more conscious about the impact of their buying decisions, becoming selective about the brands they associate with. At the end of the day it is a win-win situation for everybody.