Top public-private partnerships in CSR in India
Business has an important role to play in Nation Building, and the fact is not lost on the Indian government. The Ministry of Corporate Affairs formulated the CSR provisions in the Companies Act in a way that would make it most conducive for India Inc to be socially responsible. The Central government has actively witnessed and studied the transformation corporates can bring to a region's people through its community development projects. Although some companies independently work with their implementing agencies, many collaborate with the government for sustainable development through top public-private partnerships in CSR.
The public-private partnership (PPP) model has the advantage of bringing impact on scale. Such a

collaboration with government agencies

has other advantages: it proves to be a more efficient way of addressing the national agenda for the SDGs. Private companies have expertise in management, technology and accounting to lend to a programme. They also can mobilise personnel on-ground more easily than government agencies that tend to get stuck in bureaucratic red tape.
While some of these projects are active in the regions near the organisation's factories and offices, some have been scaled to various states and pan-India levels. There are three types of PPPs.
PPP1: The government provides all the funding
PPP2: The government funds a large portion of the project while the private company pays the rest
PPP3: The government and the private player "go dutch" (or share costs, so to speak).
In some of these PPP collabs, a company has initiated a CSR programme which the Indian government has taken on, as in the case of ASHA. In many instances, companies build on existing public schemes such as Ayushman Bharat Yojana or Beti Bachao Beti Padhao.
Top public-private partnerships
Best practices in public-private partnerships in CSR vary in the nature of the interventions, resources and regions. However, they have one thing in common: a drastically positive impact on the community in question. PPP is a win-win model since combining the resources of the Indian government and businesses can only yield rich benefits for the nation at large. However, they need to be undertaken with buffers in mind and a good deal of planning since lakhs of citizens are depending on these programmes for their livelihood, health or education.
Here are a few examples of top public-private partnerships in CSR in India which prove that working together for Nation Building is so much more effective than working in silos.
1. Satya Bharti Quality Support Programme
The Satya Bharti Quality Support Programme is a collaboration between the CSR arm of Bharti Enterprises and various state governments of India. The core philosophy is to make schools engaging and happy spaces and the focus is on children's holistic development. Students acquire leadership, communication, collaboration, and other 21st century.
The programme supports students, teachers, parents and administrators to transform schools into vibrant and integrated institutions of learning. It's a mentorship-based programme where the mentor and the Bharti Foundation give guidelines on how to initiate, implement and monitor progress. The responsibility for call to action rests with the government school leadership.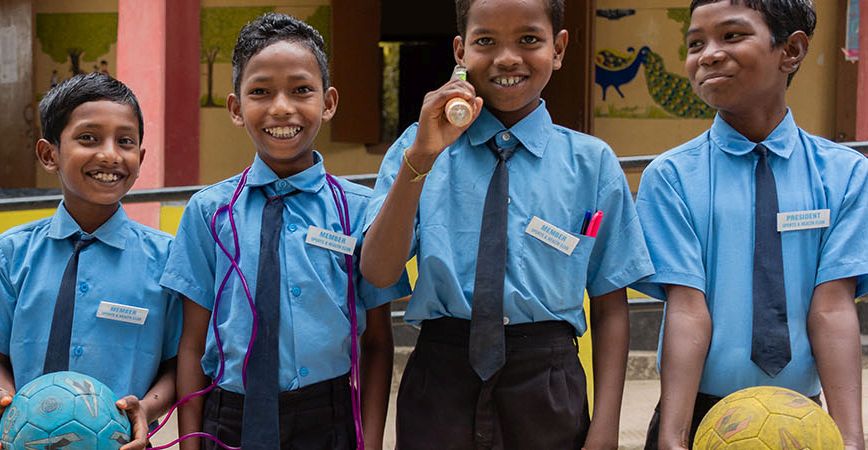 The Satya Bharti Quality Support Programme has impacted a number of schools and students across the length and breadth of the country. The outreach of quality education has been scaled-up by transferring the learning and best practices of the programme to over 700 government schools across 14 states.
2. Reliance Nutrition Garden
Reliance Foundation Bharat India Jodo (RF BIJ) is addressing

nutritional inequity in women and children

with Reliance Nutrition Garden (RNG). The RNG is a small kitchen or backyard garden which grows a diverse mix of vegetables, fruits and medicinal plants to meet the nutrition requirement of the family who grows it.
Crops are selected in keeping with prevailing food habits, the micro-climate of the region and with a view towards ensuring year-round availability of nutritious food. The vegetables and fruits grown are all organic. The foundation helps the growers with pest and disease management and with seeds.
The RNGs have actively helped reverse malnutrition trends in 26 programme operational clusters, considerably improving the health of women. While boosting health and immunity, these gardens also save families the expense of buying vegetables. The Government of Maharashtra has adopted the model and plans to scale it up in several districts. The RF Bharat India Jodo team has been sharing its expertise with the Department of Women and Child Development and the Rajmata Jijau Mother-Child Health and Nutrition Mission. The team is also training government officials in Maharashtra.
The impact potential of this programme is immense. Nutrition security would directly translate into healthier mothers and children. Additionally, the household expenditure would be reduced resulting in savings for the marginal household.
3. Tata Motors' Learn Earn and Progress (LEAP)
This flagship CSR project of Tata Motors focuses on training unemployed youth in auto trades like driving and motor mechanics while leveraging the brand's expertise and business connections. Its two-fold approach pulled out youngsters from the non-formal sector and engaged them in the formal area, and addressed the manpower supply shortage in the automobile industry.
As part of the skill development initiative, the programme began with Ramakrishna Mission, at a place 50 km from Mumbai. The flagship project works as a public-private partnership model between Tata Motors, Industrial Training Institutes (ITIs), Tata Authorised Service Stations (TASS) and dealers. It includes a course designed by Tata Motors deployed by industrial training institutes over a period of one year. Students get inputs in ITIs for three months and are placed with dealers to get hands-on experience with Tata Motors dealers and TASS for nine months. After completing their training, they are assessed by the Automotive Skills Development Council (ASDC).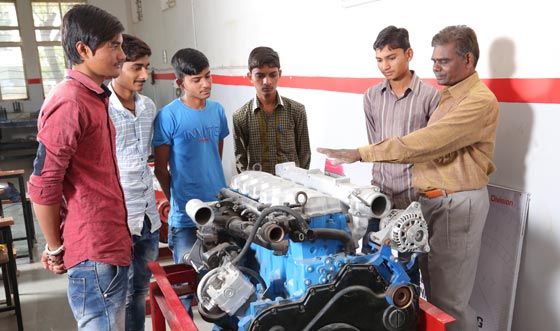 Over 4,000 youngsters, including school dropouts from economically disadvantaged communities, are skilled through the programme. Most of the beneficiaries are first-generation learners and first-timers in joining the organised sector. The course gained popularity, and the number of admissions shot to 1,500% in four years' time. The programme began with just two institutes and has expanded to 60 ITIs with footprints in over 15 states. Students are evaluated through a rigorous assessment by ASDC that has led to over 85% of the youth finding a job.
Top public-private partnerships in CSR could give post-COVID India the fillip it needs for social development in uncertain times. Companies could enter into PPP for CSR by taking a cue from these examples of best practices.