Top CSR projects of SBI, ICICI Bank and HDFC Bank
The Reserve Bank of India (RBI) announced on Monday that State Bank of India (SBI), ICICI Bank, and HDFC Bank continue to remain India's Domestic Systemically Important Banks (D-SIBs).
This means, these banks are 'too-big-to-fail' i.e, their failure can negatively impact our entire financial system leading to a situation of instability. Playing a crucial role in India's financial stability, these banks will receive support from the government if there is any situation of financial crisis.
Being the top players in India's banking industry and crucial to our financial stability, what are these banks doing to achieve their goal of Corporate Social Responsibility? What is the role that they are playing for education, skill development, youth empowerment, women empowerment, supporting farmers, rural development, and other sectors which need attention?
Today, The CSR Journal takes a look at the top CSR projects of State Bank of India (SBI), ICICI Bank, and HDFC Bank in India.

CSR of SBI
The objective of Corporate Social Responsibility policy of SBI is 'to participate in activities which benefit community development, social responsibility and environmental sustainability, and reach out to the socially and economically disadvantaged sections of the society.'
During the FY 2022, the total CSR spend stood at Rs 204.10 crores (1% of the net profit of Rs 20,410 crores for FY 2021), with Rs 102.56 crores being allocated to SBI Foundation.
The focus areas of the Bank's CSR activities for FY 2022 included Rural and Slum area development, Health Care and Sanitation, Education, Environment Sustainability, Tribal Welfare, Empowerment of Women and Senior Citizens and supporting sports and athletes.
The bank spent Rs 71 crores, which is 35% of their total CSR expenditure towards the fight against Covid-19. Most CSR activities of SBI are undertaken in rural and urban slums and donations are made to the underprivileged sections of the society irrespective of their caste, creed, religion and region.
Fight against Covid- 19
In the FY 2022, SBI Foundation allocated Rs 71 crores for this purpose. The major initiatives included distribution of food and ration kits, healthcare equipment like PPEs, masks, and oximeters, spreading awareness, hosting vaccination drives, creating Covid care centres, installation of oxygen plants, upgradation of healthcare infrastructure, mobile & community testing, genome sequencing and capacity building of healthcare workers.
Women Empowerment
The bank's Women Empowerment activities in 2022 include
• Setting up Bharosa Centre at Karimnagar, Telangana, to provide integrated support and assistance to women and children affected by violence, both in private and public spaces, under one roof.
• Supporting Sachhi Saheli, New Delhi, for sensitizing menstruating women and girls from slum areas in Delhi to deal with menstruation in a healthy, hygienic, and effective manner.
• Supporting Samaj Shakti Society, Tripura, for procurement of sewing machines and other tailoring equipment.
• Supported Silver Lining society, New Delhi, towards procuring infrastructure, which helps enhance the quality of service provided to blind girl beneficiaries residing and getting educated at their NGO.
• Providing nutritional kits and medical items to the needy women and children of most marginalized households in Dharmashala, Rait and Nagrota blocks of Kangra District, Himachal Pradesh
Health Care initiatives
• The bank supported various trusts like Dhanvantari Charitable Hospital- Bengaluru, Shanukhapriya Trust- Mumbai, Shanmukhananda Trust- Mumbai, Prasanthi medical Services and research Foundation-Ahmedabad, in procurement of different medical instruments required for the hospitals and health centres run by them.
• They also supported Govel Trust, Chennai, for the purchase of Medical Equipment. Govel Trust runs Aravind Eye Hospitals, which provides large volume, high quality, and affordable eye care.
• Supported Sparsh Hospice, Centre of Palliative Care, Hyderabad. The donation is utilized for Palliative Care for terminally ill cancer patients for whom treatment to cure is no longer effective.
Education
• The bank supported Tata Steel Foundation – Mumbai in setting up digital-based classrooms for children in remote and tribal areas of Odisha and Jharkhand.
• Donated to the needy students in Thiruvananthapuram under the scheme Vidyakiranam.
• Supported Matrubhan Society, Bhubaneshwar in budling mobile science and maths- lab.
• Support for setting up Smart Classrooms in various Kasturba Schools in Uttar Pradesh.
Swachh Bharat, Environment Protection and Sanitation
• The bank supported procurement and installation of High Mast Solar Lights in the 27 Gram Panchayats of Khurda District, Odisha.
• Supported World Wild Fund (WWF) for nature, Hyderabad for setting up solar-based deep-well pumping systems to provide water to Wildlife in deep Nallamalla Forest (Nagarjuna Sagar Srisailam Tiger Reserve).
Welfare activities for Persons with Disabilities
Various initiatives have been undertaken to uplift persons with disabilities through organizations such as Lakshya Sadhana Society, Hyderabad Rajasthan Mahila Kalyan Mandal, Ajmer, Astha – Delhi, Helpers of Handicapped – Kolhapur and Assisted Living for Autistic Adults (ALFAA)- Bengaluru among others.
Supporting Sports
The bank extended support to Inspire Institute of Sport, Vijayanagar, Karnataka, for procurement of Sports and fitness equipment. They also donated to 'Project Mumbai' for procuring specially designed wheelchairs for the differently abled sportspersons to enable them to participate in wheelchair basketball competitions.
Tribal Welfare
The bank undertook various measures to benefit Tribal people through societies like NEDAN Foundation, Kokrajhar and Buddhist Culture Society, Itanagar.
Animal Welfare
The bank has adopted tigers and other endangered animals for their welfare for one year through various Zoological parks and animal shelters.
Sustainability
Among their multiple sustainability initiatives, during FY2022, more than six lakh trees were planted by the bank across the country. SBI's offices, branches and other establishments are working towards adopting a green ecosystem.
As of now, 18 premises of the Bank have been certified by Indian Green Building Council (IGBC) under different categories (Platinum, Gold or Silver). Nearly 500 Bank premises now have Solar power installations, and more than 3000 ATMs are backed by solar power. Additionally, 326 rainwater harvesting sites at the bank's various premises have been set up.
The bank is also striving to shift the power requirements of its large establishments from existing fossil fuel-based to green sources. Under this initiative, the bank's two prominent establishments- Corporate Office Building in Mumbai and the Mumbai Metro Local Head office have transitioned to the green energy platform.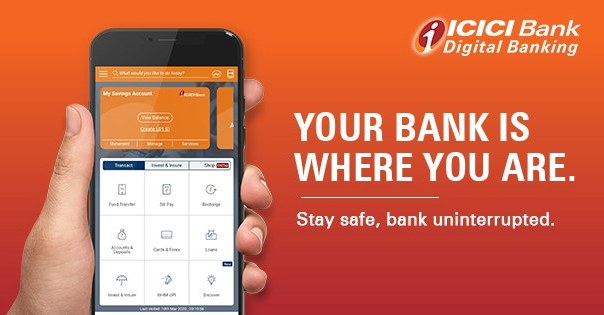 CSR of ICICI Bank
Skilling is the main focus area of the strategic CSR of ICICI Bank. ICICI Foundation was established in 2008 for strengthening the efforts of ICICI Group towards meeting its corporate social responsibility. The majority of ICICI Foundation's efforts in rural areas are largely themed around improving agricultural productivity, promoting sustainable practices and strengthening the supply chain. ICICI Foundation also runs various skill building programmes that have led to job placements for young people, especially women.
ICICI Academy for Skills
This is the flagship CSR initiative that tries to fill the gaps in urban settings by finding sustainable and dignified employment for youngsters. The very first Academy came about the year 2013 in the city of Jaipur, Rajasthan. The Academy has the distinction of giving 100% job placement for trainees.
ICICI Rural Self Employment Training Institutes
The Central government's Ministry of Rural Development has roped in banks to set up RSETIs (Rural Self Employment Training Institutes) for young people from rural communities. On behalf of ICICI Bank CSR, the Foundation has been managing two residential RSETIs in Udaipur and Jodhpur, and their 19 satellite centres for a decade. Satellite centres provide doorstep training and flexible courses on location. All pro-bono again.
ICICI RSETIs have a high success rate, with more than 75% of the trainees continuing gainful employment long after they have passed out; nearly 58% are women. The curriculum is designed after surveying local employers. There are skilling courses in more than 30 trades, which also align with the guidelines of the National Skills Qualifications Framework. Other activities include roadshows and Ratri Choupal gatherings to generate interest in entrepreneurship.
These centres build micro-entrepreneurs and attempt to walk them through the venture end-to-end support. They will inform them about credit schemes from the government, fill out application forms and show the procedure to set up their business enterprise. There are follow-ups for two years after training where the team checks up on their progress.
ICICI Foundation Rural Livelihood Programme
Launched officially in 2017, this ICICI Bank CSR initiative has grown larger in four years. It involves skill building of villagers, market linkages with local and national markets and sustainable livelihood generation. The Rural Livelihood Programme has been nurturing local value chains in some village clusters more recently.
The expert trainers are familiar with the local lingo and culture. The courses have an 'Entrepreneurship Development' module built-in that instills confidence in the qualities essential in running your own venture – taking risks and setting goals. There is a long handholding phase after the course is completed. This allows ICICI Bank corporate social responsibility to monitor the growth of rural entrepreneurs.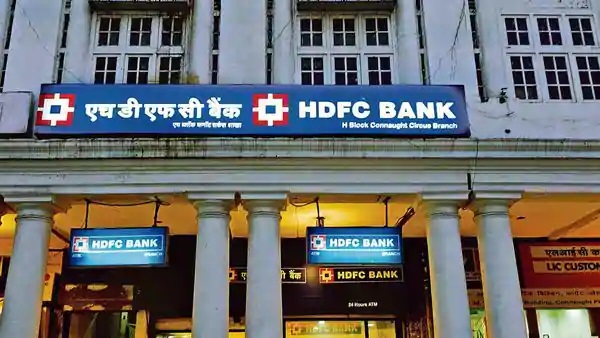 CSR of HDFC Bank
Parivartan is the Bank's umbrella brand for all social efforts. It aims to drive positive change in people's lives by empowering them, to become self-sufficient and integrated with the society through direct or indirect interventions. Parivartan is also at the forefront of natural disaster response, successfully restoring infrastructure and rehabilitating communities. Parivartan works under five thematic areas. Based on the identified focus areas, the bank has set seven goals and 11 sub-goals that guide its community development activities.
Holistic Rural Development Programme
HDFC Bank's Holistic Rural Development Programme (HRDP) includes farm and nonfarm-based livelihood, water conservation, on-ground training for farmers, creation of Farmer Producer Organisations, sanitation and Natural Resource Management. The bank facilitates livelihood enhancement opportunities, particularly for women and youth, primarily in agriculture and allied areas such as dairy and poultry. The objective is to help them find jobs locally, enhance their household income and discourage migration.
During the pandemic, the focus was on facilitating employment opportunities for migrant labourers who returned to their native villages following job losses due to the pandemic.
Under this program, the bank also helped promote entrepreneurship such as poultry and goat rearing. Villages in Uttarakhand, Uttar Pradesh, Bihar, Jharkhand, Odisha, Assam and Meghalaya were targeted for this program.
HDFC Bank Parivartan received CII National Award for Excellence in Water Management 2020 for its Holistic Rural Development Programme in 6 villages of East Khasi Hills, Meghalaya.
The bank aims to reduce the carbon and ecological footprint of communities by promoting clean and renewable energy solutions. This includes undertaking projects such as tree plantation for carbon sequestration and biodiversity conservation. The Bank is targeting 1,000 villages to have clean and renewable energy solutions and a minimum of 10 solar lights in each village.
In addition, it is providing solar home lights, biomass chulha, biogas plant, solar study lamp, and a solar irrigation unit, covering 25% of the households in each village. The biomass stoves have helped improve indoor air quality, creating a direct positive impact on women's health. Further, it targets to plant 2.5 Million trees by FY25.
HDFC Bank has also been promoting the use of chemical-free farming, to maintain the soil, environment, and human health by combining tradition, creativity and science. It trains farmers on different agricultural techniques for improving productivity and using locally produced manure and fertilisers, which not only aid in chemical-free farming but also help avoid expenditures on chemical fertilisers.
Promoting Education
HDFC Bank is implementing a programme to promote education in line with India's Sarva Shiksha Abhiyaan. Under this theme, a multi-faceted support is provided to schools, to enhance the quality of education – which includes training the teachers, providing scholarships and career guidance to students, as well as infrastructure support to schools, such as building toilets and improving classrooms.
The Bank has dedicated programmes for improving teachers' skills and scaling up no-cost solutions for improving existing systems and processes. It has also been working towards establishing libraries, scientific labs and digital classrooms. Under this theme, the aim is to enhance the quality of education in government schools through a three-dimensional, target-driven approach.
Digital Classrooms
The Smart Classrooms by Parivartan in the state-run schools are equipped with a pre-loaded projector and an interactive board. The in-built e-content is aligned with the concerned state curriculum, making learning fun and engaging for the students. For effective implementation of the digital classrooms initiative, the Bank provides training to the teachers making them the experts and custodians of the infrastructure.
Skills Training and Livelihood Enhancement
Under the Skills Training and Livelihood Enhancement theme, the Bank focuses on the economic development of farmers and youth in rural areas by providing means of generating income through agricultural or non-agricultural activities. Since its beginning, this initiative has assisted around 2.54 Lakh+ people. The overarching objective of it is to empower the disadvantaged by providing them with greater possibilities, assisting them in finding local jobs, increasing their household income and discouraging migration.
The initiative also supports women Self Help Groups (SHGs) or Joint Liability Groups (JLGs) by providing occupational skills training, financial literacy, credit counselling, livelihood finance, and market linkage.
Healthcare and Hygiene
The Bank has adopted an integrated approach related to healthcare and hygiene. It has not only been provisioning healthcare services to communities in the form of health clinics, nutrition programmes and immunisation drives, but has also been working on hygiene and sanitation in schools and communities. To complement its community-led sanitation efforts directed toward the proper disposal of wastewater, the Bank has been working on the institutionalisation of waste pickers through social and financial inclusion for dry waste management.
Financial Literacy and Inclusion
The first step towards true financial inclusion is financial literacy. Financial literacy camps are periodically conducted at the Bank branches. In addition to this, HDFC Bank has set up financial literacy centres across India. It is also working with non-profit partners to enhance financial literacy. The camps are designed to provide communities with information about the fundamentals of saving, investing and organised finance, enabling them to make informed decisions.
Digidhan, the flagship plan of the Bank under this pillar, is a mobile financial literacy programme that travels the length and breadth of the country's hinterland, presenting the advantages of digital banking in an audio-visual format.