Top CSR Projects in Odisha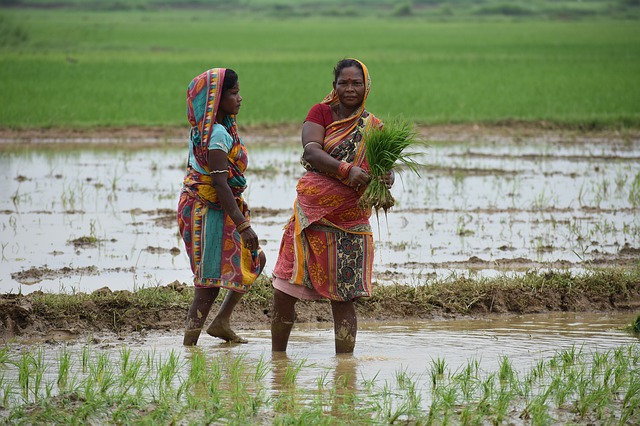 The eastern coastal state Odisha is one of the most beautiful tourist destinations in India famous for its temples, beaches, wildlife, hills, tribes, handicrafts and handloom. Capital city Bhubaneswar is called the city of temples. The temple architecture style called Kalinga is unique to this region which is characterized by curvilinear shapes and delicate stone carvings. Odissi or Orissi dance, a major ancient Indian classical dance originated in the temples of Odisha ages ago.
Odisha recently hit headlines when three trains collided in Balasore district on 2nd June this year leaving more than 290 people dead and over a 1000 people injured. On 2nd June, the accident involving the Shalimar-Chennai Coromandel Express, Bengaluru-Howrah Superfast Express and a goods train loaded with iron ore, took place near the Bahanaga Baazar station in Odisha's Balasore district, which goes down in history as the deadliest train accident in India.
Over 83% of Odisha's population is rural, while nearly half of it belongs to various socially marginalised communities. The state can be divided into 2 regions – coastal and inland districts. While the former is fertile with a high agricultural yield capacity, the latter are remote, hilly and barren with little forest cover, thus restricting the people's access to socio-economic development.
The top 10 districts getting CSR benefits in Odisha are Khorda, Koraput, Ganjam, Puri, Balangir, Bhadrak, Sundergarh, Kalahandi, Jajpur and Jharsuguda. In the present day, how much is the coastal state benefitting from CSR activities? The CSR Journal takes a look into the latest CSR projects in Odisha for the FY 2022-23.
CSR of Vedanta
Skill Development: Vedanta Aluminium has launched a Skill Training Programme in partnership with NABARD at Odisha's Lanjigarh, creating employment opportunities by enhancing skillsets in areas such as housekeeping and tailoring.
Vedanta Aluminium has also partnered with the Skill Development Institute in Bhubaneswar to offer a training program to youths in Sundargarh, Odisha as industrial electricians. The company has introduced a drivers' training programme in partnership with Society for Government of Odisha – Ashok Leyland HMV Driver Training Institute in Chhatia, Cuttack. These programmes range between 2-6 months.
Entrepreneurship: Vedanta Aluminium is also empowering rural women through the Subhalaxmi Co-operative in Odisha, benefiting over 4000 members. The project provides micro-finance, skill development, financial literacy, and market linkage, building aspiring women entrepreneurs. By equipping artisans with modern techniques, the company has revived ancient art forms like Dhokra and Saura, empowering artisans to create contemporary designs for higher demand. This inclusive approach extends to local SHGs in Chhattisgarh, where skill development programmes enable women to take up production of market-viable products, from handicrafts to exotic chocolates.
Farming & animal husbandry: Through its Project Sustainable Livelihood in Odisha's Lanjigarh, the company provides training in a number of integrated community-based interventions that strive to improve incomes through better farming practices, water management, soil conservation, livestock husbandry, market linkages, and more.
On the occasion of World Youth Skills Day, earlier this month, Vedanta Aluminium announced that nearly 11,000 youths across Odisha and Chhattisgarh have been trained through its skill development initiatives. 'Focusing on rural communities near its operations, these programmes are helping bridge the gap between unskilled and semi-skilled youths through a three-pronged approach. They include trainings in market-relevant vocational skills, entrepreneurship and farming & animal husbandry, enabling youths to enter the socio-economic mainstream through sustainable livelihood opportunities,' they shared.
CSR of Hyundai Motor India
Hyundai Motor India Foundation (HMIF), the CSR arm of Hyundai Motor India Ltd. (HMIL) inaugurated Telemedicine clinic in Humma, Rambha, Pattapur, Raj Ranpur and Godipara villages in the Ganjam and Nayagarh district of Odisha in May this year.
The five telemedicine clinics are an extension of HMIF's social outreach initiative 'Sparsh Sanjeevani' that emphasizes making quality and affordable medical services accessible to rural India through technology. The clinics are run in association with Karma Healthcare a leading social enterprise in this field.
In these telemedicine clinics, the patient is first assessed by the nurse who understands the concern and then connects him/her to the right empanelled specialist, over a video call. Post consultation, the nurse writes out the prescription and dispenses the medicines. The system allows for follow-ups as well. The entire service inclusive of medicines is available for just Rs 100.
The clinics are linked with labs where basic pathology and blood tests can be conducted. Serious cases will be referred to hospitals in Odisha. Health camps for cancer screening, eye check-up, general screening will also be conducted from time to time.
These five clinics will add to the existing network of 20 telemedicine clinics under 'Sparsh Sanjeevani' already operational in the states of Rajasthan, Gujarat, Madhya Pradesh and Haryana taking the total number to 25.
CSR of Jindal Steel & Power
JSP Foundation the CSR arm of Jindal Steel & Power (JSP) inaugurated the Jindal Sports Hostel at Soyabali in Odisha's Keonjhar or Kendujhar District. This initiative aims to promote rural sports talents and provide residential facilities to 60 children who have demonstrated sporting prowess and a commitment to academic excellence. The Jindal Sports Hostel, established by JSP Foundation has been founded with the purpose of nurturing young athletes from underprivileged backgrounds.
Aligned with the Government of Odisha's focus on sports infrastructure development, the Jindal Sports Hostel is equipped with state-of-the-art amenities. The facilities include comfortable accommodations, modern sports equipment, a fourth-generation gym, and a dedicated sports training facility staffed with experienced coaches. Moreover, the Foundation will provide the students with nutritious meals and physical fitness training.
Jindal Stainless sponsors Government of India's de-addiction campaign
The Honourable President of India, Smt Droupadi Murmu, launched a year-long campaign – Addiction Free Odisha (Nashamukta Odisha) in May this year at Rairangpur, Odisha. The campaign is helmed by the Brahma Kumaris in association with the Government of India. Jindal Stainless has become a primary sponsor of this initiative.
Through this campaign, the team will conduct programmes, roadside shows, seminars, and pledges across Odisha to create awareness about the ill effects of addiction. The campaign is a part of the larger initiative of the Government of India, named 'Nasha Mukt Bharat' which is aimed at sensitizing the masses against substance abuse by undertaking various awareness activities.
CSR of RHI Magnesita India
RHI Magnesita India, a leading manufacturer and supplier of high-grade refractory products, systems and solutions is constructing a 1.8 km cemented road near Cuttack. The road will be connecting Damaka village with the National Highway benefitting 400 rural families. The company has also constructed two new classrooms in a rural high school in Cuttack.
CSR of Mahanadi Coalfields Limited
Mahanadi Coalfields Limited was carved out of South Eastern Coalfields Limited in 1992 with its headquarters at Sambalpur. The company has focused on welfare activities mostly in areas like Jharsuguda, Angul, Khurda, Nuapada, Sambalpur and Sundargarh. They have also carried out CSR activity in Bolangir, Dhenkanal, Ganjam, Gajapati, Jajpur, kalahandi, Kandhamal, Nayagarh, Rayagada and Sonepur.
The major projects include Construction of boundary wall and toilet, supplying drinking water, tree plantation, Construction of temporary sand bandha on the bed of Ib river, donating blankets and other necessities, road construction, construction of hostel and hall for schools, building toilets in schools, supplying water for domestic purpose and construction of road over bridge among others.
CSR of Indian Oil Corporation Limited
Indian Oil collaborated with the Institute of Chemical Technology, Mumbai to set-up an off campus of the Institute of Chemical Technology, Mumbai at Bhubaneswar. The institute named ICT Mumbai Indian Oil Odisha Campus, Bhubaneswar was inaugurated in 2018. It has been planned to evolve into an R&D / innovation hub to carry out high-end research in chemical engineering, petrochemicals, textiles, pharmaceuticals and energy.
With an aim to provide livelihood enhancing skill development training to unemployed and underprivileged youth, the 'Skill Development Institute, Bhubaneswar' (SDI-B) was set up in 2016 in a temporary campus. The SDI Main Campus is being developed as mega-worldclass, model skill development academy at Jatni Tehsil of Khurda; near IIT Bhubaneswar.
'IndianOil Vidushi' CSR programme was started in 2018. Under this CSR initiatve, specialised coaching and mentoring is provided to under-privileged girls after class XII, to help them succeed in JEE Mains, JEE Advanced & other Central and State Engineering College Entrance Examinations.
CSR of National Aluminium Co Ltd
National Aluminium Company Limited (NALCO) was established on January 7, 1981 having its registered office at Bhubaneswar. The company's major CSR activities include supporting Open Defecation Free (ODF) programme in five villages of Angul, plantation in and around Chandaka Damapara Wild life Sanctuary, construction of BT road from Malkarbandh to Maliput, Medical Health Unit at peripheral villages of M&R Complex, Damanjodi Potangi, S&P complex, Angul and Utkal D & E Coal Block, and supporting residential education of backward and tribal underprivileged children.
The company has also taken up developmental projects like school building, Anganwadi centre, RCC road, Toilets & water drainage system in Ambagaon village, Damanjodi and constructed class rooms, furniture and provided sports materials to schools in Angul Districts. It has also ensured drinking water supply by providing tubewels in Angul districts