National Cancer Awareness Day 2020 – Top Cancer Treatment Centres in India that are Affordable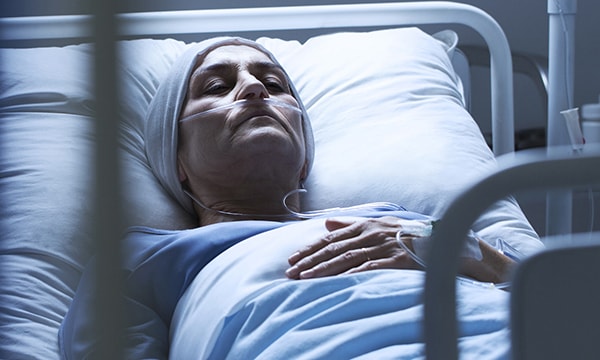 Cancer is the second deadliest disease which can end with the loss of life, as per the World Health Organization. In order to spread awareness about the life-threatening disease among the people of India, November 7 is celebrated as National Cancer Awareness Day in the country, every year since 2014.
Cancer Statistics in India
According to Cancer India, one woman dies of cervical cancer every 8 minutes in India. For every 2 women newly diagnosed with breast cancer, one woman dies of it in India. Mortality due to tobacco use in India is estimated at upwards of 3500 persons every day. Tobacco (smoked and smokeless) use accounted for 3,17,928 deaths in men and women in 2018.
Cancer Treatment Centers in India
The battle against cancer can be won if it is dealt with effectively at the correct time. Following are some of the best cancer treatment centres in India, which would help the patients in giving the best shot towards their fight against the disease at a very affordable cost or for free.
Tata Memorial Government Hospital – Mumbai
Address: Dr. Ernest Borges Road, Parel, Mumbai, Maharashtra 400012
Tata Memorial Centre is amongst the oldest and largest cancer centres in the world, with over 75 years of exceptional patient care, high-quality training and innovative cancer research. Over the years, it has grown in size and stature, maintaining its pre-eminent position at the forefront of national and global cancer control efforts.
Compassionate patient care has been the major focus of Tata Memorial Centre, with eleven Disease Management Groups (or multidisciplinary teams) breaking departmental silos and providing optimal care for every patient. This emphasis on team approach leverages the extensive experience and expertise of various specialists, thereby providing patients with evidence-based, yet individualized care tailored not just to cancer but also the patient's unique physical, emotional and psychosocial needs.
Tata Memorial Hospital has one of the least expensive cancer treatments with quality medical services in the country.
Kidwai Memorial Institute of Oncology, Bangalore
Address: Dr. M.H. Marigowda Road, Bangalore, Karnataka – 560029
The Kidwai Memorial Institute of Oncology is one of the most reputed institutes for cancer treatment in India. The hospital is armed with sophisticated machines and modern infrastructure for effective treatment of the disease. It is funded by the Indian government and provides free-of-cost treatment to people living below the poverty line. Compared to market rates, the cancer medicines sold at Kidwai Memorial Institute are at least 40 to 60 percent cheaper. The state government of Karnataka works in close association with this institute to run schemes to the underprivileged and provide monetary assistance for their cancer treatments.
Dr. B.R.A. Institute – Rotary Cancer Hospital
Address: Institute Rotary Cancer Hospital, IRCH road, Ansari Nagar East, AIIMS Campus, New Delhi, Delhi 110029
Dr. B.R.A. Institute – Rotary Cancer Hospital is a speciality centre for cancer treatment of AIIMS New Delhi. It is one of the oldest cancer treatment centres in the country, with the availability of 200 beds at present. The centre possesses best of radiodiagnostic and radiotherapy machines including state of art linear accelerator, brachytherapy, stereotactic radiotherapy and intensity-modulated radiotherapy. It also has a vacuum-assisted advanced mammography unit, which is first of its kind in India, making stereotactic breast biopsy possible at the centre. DR. B.R.A. Institute Rotary Cancer Hospital is one of the few centres in the country to have established hematopoietic stem cell bone marrow transplant programme; more than 250 transplants have been performed. In collaboration with dept. of CTVS, stem cell transplant programme has been extended to treat myocardial ischemia also.